She may have been out of the water for nearly three months - but Alice Dearing has been very busy during lockdown.
Before the devastating coronavirus pandemic struck, forcing the Olympic and Paralympic Games to be moved back to 2021 and altering people's lives in myriad ways across the United Kingdom and the world, Dearing was gearing up for the Olympic Marathon Swimming qualifying event in Japan, scheduled for late May.
Instead, the 23-year-old has turned her attentions to completing university work, staying fit out of the water, furthering her involvement with the Women's Sport Trust and, most notably and perhaps most vitally given the recent protests, campaigns and heartfelt shows of support against racism, she has continued drawing up plans with the Black Swimming Association, which she helped to co-found earlier this year. 
Increasing the participation of people from BAME communities across aquatic sports is something the BSA, in partnership with Swim England, are focused on working towards. 
Current government lockdown guidance means plans to set up swim clinics and large talks in schools about the importance of learning to swim are not feasible at this moment in time. 
But as more facilities begin to open in the coming weeks and months, Alice acknowledges just how key the goal of driving increased diversity in the pool is - and why she is playing her part in that drive.
"It's difficult, because I've always said that I don't really want to be at the forefront of people of colour in swimming. But at the same time, someone has to do it. You need something like that to create the change you want to see," she says.
"The way I have rationalised it is that I didn't want to eventually retire from swimming and then look back and not have used my voice for something positive in the sport.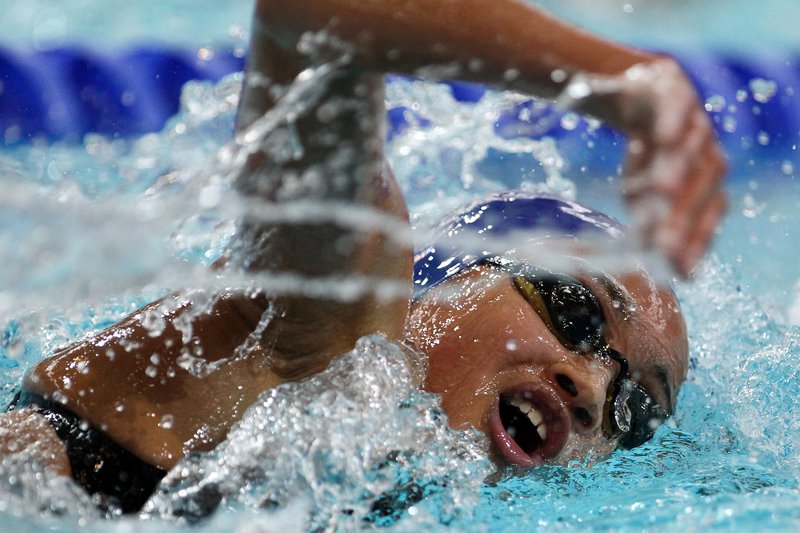 "As a child, some of the issues I had going through swimming, I don't want other people to have those issues, and I want them to realise that anybody of any colour, any background, can swim. 
"So I thought I might as well try to use my voice, and we got together a really cool group of people. We all have the same ambition, to get everybody in the water - and we created the Black Swimming Association from it." 
As with so many projects and causes, the enforced break of recent months has stalled certain parts of the BSA's immediate planning. 
It has, though, given Alice and those she is working alongside, including colleagues at Swim England, more time to invest in long-term thinking that could come to have a positive influence on diversity in the sport across the UK. 
As the slogan on the BSA website goes: 'It's time to change the narrative'. Alice wants to play her part in that change. 
"I felt that I hadn't been doing that much towards it, to be honest, with swimming and university and everything - it was quite overwhelming at one point," she adds.
"But I finally felt like I was becoming useful and coming into my own within the association. 
"It's difficult, because obviously we are relying on pools opening at some point, because we want to set up swim clinics and teaching days for young children who might never have been in the water. But obviously all of that has to wait until there's any guidance on when they might open.
"Aside from that, we are looking to go into schools at some point when it's obviously safe to do so, to showcase the importance of learning to swim.
"Black lives matter in every aspect of life, and water safety is part of that and should not be ignored, as it is an issue which requires attention." 
Dearing - who was crowned World Junior Open Water Swimming Champion in 2016 - has already appeared on three senior World Championship squads by the age of 23. Booking her seat on the plane to Tokyo with TeamGB next summer is now her overriding target when it comes to competition. 
But the versatile Loughborough University athlete is already proving to have ambition and a desire for progress well beyond the marathon swimming courses of the world.
On top of her work with the BSA, this year has also seen Dearing selected as one of 41 sportswomen in the Women's Sport Trust's 'Unlocked' campaign. 
"It's so cool. I'd never really interacted with other athletes outside of swimming, to be honest - swimming is the only sport I've ever really done," says Alice.
"Unlocked brought together 41 incredible sportswomen who want to make a difference, both in their sport and on the landscape of women's sport. There have been so many points where I've been inspired to keep doing what I'm doing. 
"They've set it up so we can meet every week, we can discuss with each other what we've got going on in our lives, where we need help - and I know there are so many women I could message and be like, 'how do you think I should navigate this?' if I ever needed that, and they'd come back and help me. 
"It has all really helped impact the way I view sport, the people I've met, the whole holistic view of everything. It's really cool. Like I know a shooter. When in my life would I ever know an Olympic shooter?!
"I'm not really that sporty in that sense. I can't do a keepie-uppie! I belong in water, so I wouldn't ever venture out to do another sport.
"So to be able to learn from other people and see the issues in their sports is interesting. In swimming, men and women are equal, and I've never seen the other side of it where women are seen as below the men on such a scale.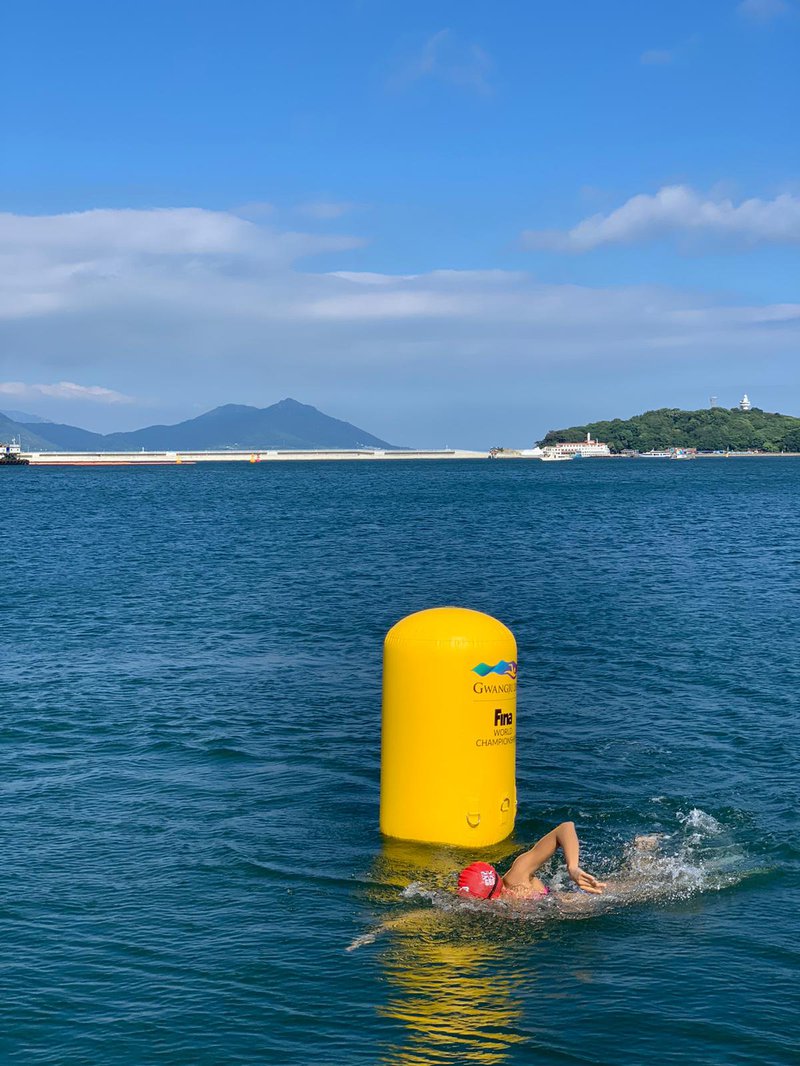 "It's really brought it to my attention that, in swimming, we are very privileged to be able to compete, men and women on the same stage, have the same attention on them. 
"I don't know if there's much that I can do to help other sports where the gap is bigger, but if there is anything I can do, I want to help." 
Lockdown has brought different challenges for everyone, with elite-level athletes like Alice having to deal with unique circumstances and a break to the routine that usually plays such a key role in their training and personal life. 
Alice herself admits the days before the Olympic postponement was confirmed were difficult - but she has since begun to thrive, with a strong sense of self-belief that she will return to the pre-lockdown Alice Dearing in the water over time.
"My family and friends are all healthy, I'm very fortunate that I haven't had anyone close to me who has been affected by coronavirus or had any issues with it, which I'm really grateful for," she explains.
"At the start, though, I did struggle a bit, I won't lie. We had just been locked down, the Olympics were still on and the Olympic open water trials were still going ahead, as far as we were aware.
"I couldn't train, and I kept worrying each day about what was happening and whether I'd be able to go to the Olympics. I struggled with that for about a week or so, but then thankfully it all got postponed and I really just gave my mind a rest then and was like, 'there's nothing you can do now, just relax, take it step by step.'
"Eventually I came into quite a good place with it all. I wasn't that worried about the physical part because I know my body can get back to that, but I had been worried whether my mind would be able to. 
"But obviously I've taken that time, given myself a break and said, 'there's no reason to doubt yourself, you're obviously capable of doing that again because you did it before'."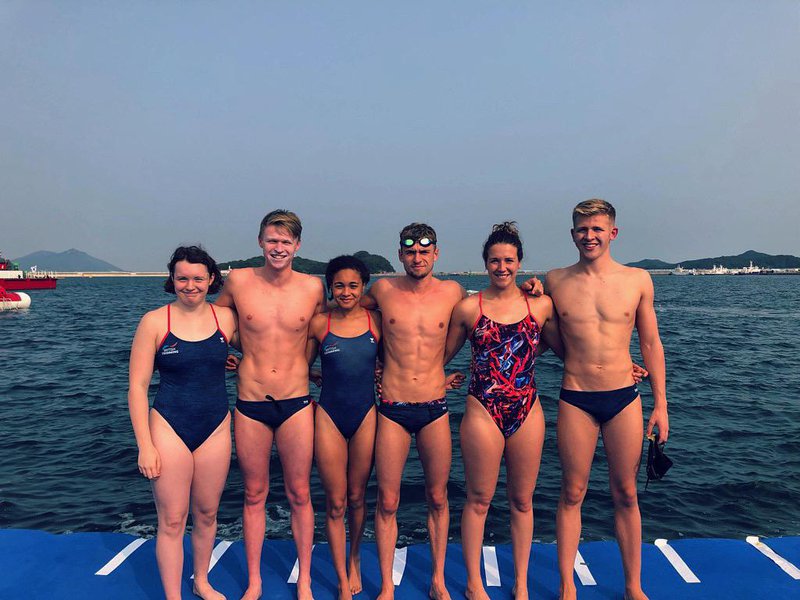 In the end, there was a certain symmetry to Alice's experience away from the water since the middle of March. 
The two-time national 1500m silver medallist returned to training at the National Centre Loughborough on the final Friday in May, as part of the initial elite return to training process.
It just so happened that her first day back in the pool fell on the same day that she would otherwise have been in Fukuoka, competing in the Olympic marathon swimming qualifier. 
"It's kind of come full circle in a way. That's actually how I have been looking at it - I just feel like we've gone on a separate timeline," adds Alice.
"I'd never had this long out of the water before. The beauty is we have about 14 months until the Olympics, and exactly 12 months, pretty much to the day, for me to qualify for the Olympics. So we have plenty of time to get fit and back in the water.
"The break has really opened my eyes to the fact that I really love the sport and I really want to be in it as long as I can and enjoy competing in it and enjoy training. So really being told that you can't swim and you can't train has just had that other effect where I really want to train."
There is no doubting that, both in and out of the water, Alice Dearing is looking to make an impact in everything she does. 
For more information on the Black Swimming Association and the work they are doing to help increase participation in the sport among BAME communities and educate people on the importance of swimming as a life skill, click HERE. 
This is the third in our monthly Women in Water series. Check back to the website for the next instalment in July.