A host of Britain's top swimmers have descended on the Scottish capital for this weekend's Edinburgh International Swim Meet (10th – 12th March), as they continue their preparations for next month's British Swimming Championships. 
There are medallists from across every international competition competing in the event, including Olympic champions Freya Anderson, James Guy, Adam Peaty, Tom Dean, Kathleen Dawson, Anna Hopkin and Duncan Scott, with a packed programme set to get underway.
Scott – who will be looking to add to his international accolades in 2023 following a 2022 season impacted by illness – is one of the busiest athletes at the competition, as he goes in five events, including the Men's 200m Freestyle - in which he claimed a silver medal at Tokyo 2020and anchored the Men's 4x200m Freestyle Relay team to Olympic gold – as well as both individual medley contests.
Also going in that 200m Freestyle event are two of Scott's 4x200m Freestyle Tokyo gold medal-winning teammates Guy and Dean – the reigning individual Olympic champion – with Jacob Whittle and Joe Litchfield in the fray over the four-length showstopper. The latter athlete, like Scott, is also competing in five events across an important race prep weekend.
Another event which sure to entertain at the Royal Commonwealth Pool is the Women's 200m Individual Medley, in which European medallist and Scot Katie Shanahan will be vying for the medals, alongside European champion Abbie Wood.
Peaty will continue his preparations for a campaign in which he will look to reclaim his 50m and 100m Breaststroke world titles. He is set to line up in the two events alongside fellow Loughborough Performance Centre man James Wilby and Greg Butler, with the trio also scheduled to line-up for the Men's 200m Breaststroke – an event that brought Wilby a stunning European title last summer.
Kara Hanlon and European medallist Imogen Clark are set to go in the Women's 50m and 100m breaststroke, fresh from medal-winning performances at the TYR Pro Series last weekend, while Wood will join Hanlon for the longer 200m event.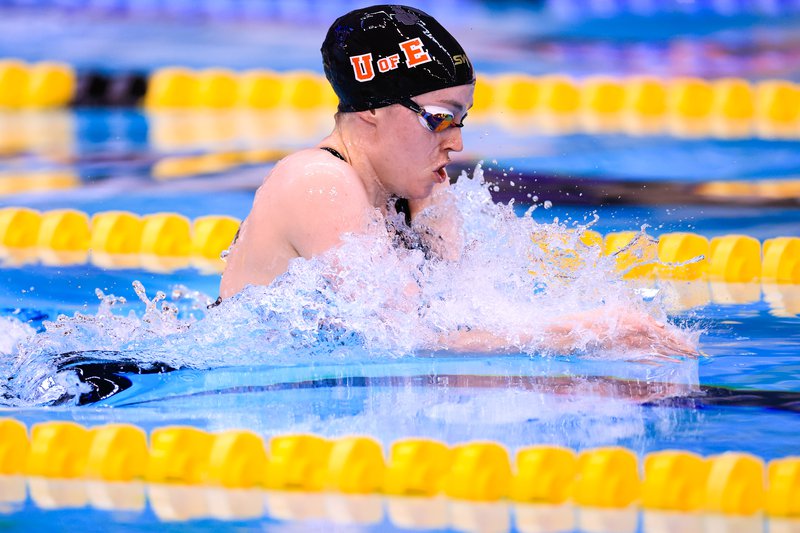 The elite backstrokers are also in action, as Dawson and Shanahan go in the Women's 100m Backstroke, with the former also taking part in the 50m event, and the latter going in the 200m.
Luke Greenbank and Brodie Williams, who are world and European medallists respectively, are in action across both the 100m and 200m backstroke events, with Greenbank also trying his hand in the 50m.
Hopkin and Commonwealth medallist Isabella Hindley go in the Women's 100m Freestyle, with Anderson joining them for the two events, with an appearance in the 200m Freestyle rounding off the weekend for the 22-year-old. European champion Lucy Hope follows suit with Anderson, as she is set to compete in the quickest three freestyle events.
To catch every minute of action from an event that is also set to feature a plethora of international competitors, watch the Edinburgh International livestream, with updates available across British Swimming social media channels.
Start lists, results, the event programme and more are available across on the Edinburgh International Swim Meet website.