British Swimming is set to embark on a systematic approach to the use of altitude training as a means of taking the performance of its athletes to new heights in the lead up to the Tokyo 2020 Olympic Games. 
The first in a series of 10 camps, between now and the Tokyo Games, gets underway this week when a squad of 16 swimmers travels to Flagstaff, Arizona for a three-week camp at the Hypo2 High Performance Sport Centre.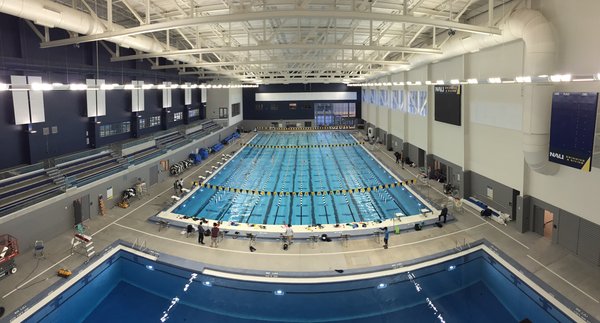 Each camp will target 200 metre plus swimmers with an optimal age and performance profile set to excel at the Tokyo Games as well as those with a proven record of podium level performance continuing beyond Rio 2016.
"We believe there are some significant gains for a group of swimmers that we need to explore further and ultimately perfect ahead of the Tokyo 2020 Games,"
"British Swimming will implement a testing programme prior to, during and post each altitude exposure to ensure we're maximizing the positive effects such training can have on an athlete."
"Flagstaff is just the first in the 10-camp altitude programme. We will be holding two a year in October and then either January or February, for three weeks at a time."
Charlie Attwood – National Centre Bath
Luke Davies – City of Birmingham SC
Luke Greenbank – City of Derby SC
Caleb Hughes – National Centre Loughborough
Daniel Jervis – City of Swansea Aquatics Club
Max Litchfield – City of Sheffield
Duncan Scott – University of Stirling
Tim Shuttleworth – National Centre Loughborough
Georgia Coates – City of Leeds
Kathleen Dawson – University of Stirling
Holly Hibbott – Stockport Metro SC
Katie Matts – Stockport Metro SC
Tazmin Pugh – Ellesmere College Titans
Rosie Rudin – City of Sheffield
Laura Stephens – Plymouth Leander SC
Abbie Wood –
National Centre Loughborough