For the penultimate Fuel My Friday of 2018 we thought the recipe needed a bit of Christmas spice, so enjoy our super healthy festive granola bars.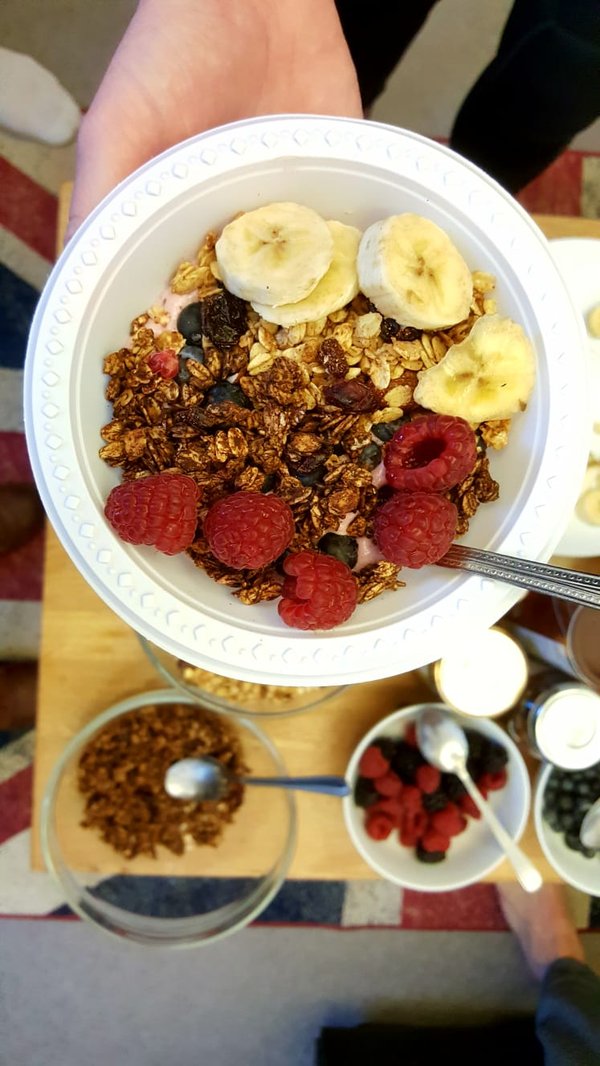 It's so easy to make and tastes like Christmas in a bowl, so why not give it a go yourself this weekend?

Ingredients:
250g jumbo oats

50g butter

25g honey

1 tbsp ground cinnamon

1 tsp ground nutmeg

1/2 tsp ground ginger

75g mixed nuts

50g mixed dried fruit - the more festive, the better!

Method:
Preheat an oven to 180°C.

Melt the butter in a large mixing bowl, then add in all remaining ingredients, except for the nuts and fruit.

Mix everything together in the bowl with a wooden spoon for a few minutes. Continue until the ingredients are well combined and begin to stick together.

Time to get stuck in! Squash the mixture together in your hands to form clusters, then place on a lined baking tray. Repeat until all of the mixture has been used up - it doesn't matter if you can't make clusters from all of it.

Bake for 12-15 minutes until golden and crisp.

Leave to cool, then toss through the nuts and dried fruit.

This granola is at its best when fresh, but it's also a great one for cooking up in bulk and storing - it will keep well in an airtight container for up to 2 weeks! Or why not seal some up in a nice jar and give it to a loved one as a homemade Christmas gift?