The Ontario Junior International proved to be a successful meet for the 16 junior British swimmers as they returned with 30 medals including twelve golds.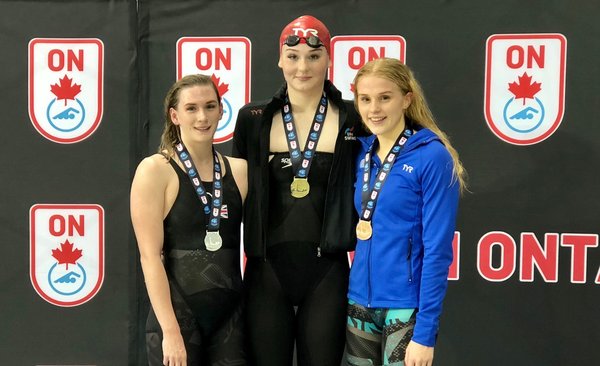 GBR were the dominant force in the Women's 400m Freestyle as European champion Freya Anderson led a one-two-three, as she was joined on the podium by Elizabeth Harris in silver medal position and Sophie Smith who took bronze.
Poole-based Jacob Peters completed a clean sweep of the butterfly events, as he took gold in the 50, 100 and 200m, performances of exceptional quality and a welcome return to the top of the podium.
The Women's 50m Breaststroke also saw a podium fully loaded with Brits, European Junior champion Tatiana Belonogoff first to touch as she claimed OJI gold in Toronto, with silver going to Katie Robertson and bronze to Annabel Guye-Johnson.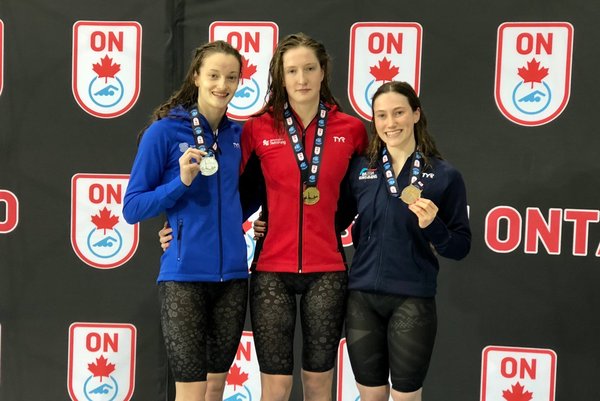 Greg Butler, another rising star, soared to gold in the Men's 200m Breaststroke, indicating he may well be the next City of Derby breaststroke protégé and one to watch the for the future.

Reflecting on a successful three days of racing in Canada, Team Leader and British Swimming's Head of Elite Development, Tim Jones said:
"Our athletes delivered a full set of positive performances, and were able to stamp a professional and composed level of authority on the meet.
"This type of high level racing opportunity enables us to expose areas that need further development and improvement, in particular, turns will be a focus heading into the 2019 long course season.
"I'm really pleased with how this group of athletes approached the competition, each demonstrating excellent team behaviours and represented their country in the best possible way."
To view all the results and times from the Ontario Junior International Meet 2019 click here.