Triple European medallist Holly Hibbott is looking forward to a new but familiar challenge as part of Britain's team at the FINA Marathon Swim World Series finale in Abu Dhabi this week (15th and 16th December). 
A four-strong British Swimming team will be involved at the Yas Bay Marina, rounding out 2021 and laying foundations for an even busier 2022 aquatics calendar.
Bath National Centre athlete Hibbott will be alongside Olympian Alice Dearing in the Women's 10km event, while Tokyo 2020 competitor Hector Pardoe is joined by Tobias Robinson - who is now training with Dearing in Andi Manley's Loughborough University squad - in the Men's 10km race. 
While Dearing and Pardoe are preparing for their first major returns to the marathon swimming arena since this summer's Olympics, Hibbott has been away from this specific discipline for much longer. 
Holly did compete in marathon swimming as a junior, but the pool has been her focus more recently - with performances including an individual 400m Freestyle bronze and gold as part of the Women's 4x200m Freestyle Relay at the 2018 European Championships in Glasgow. 
So how is she feeling about getting back into the open water?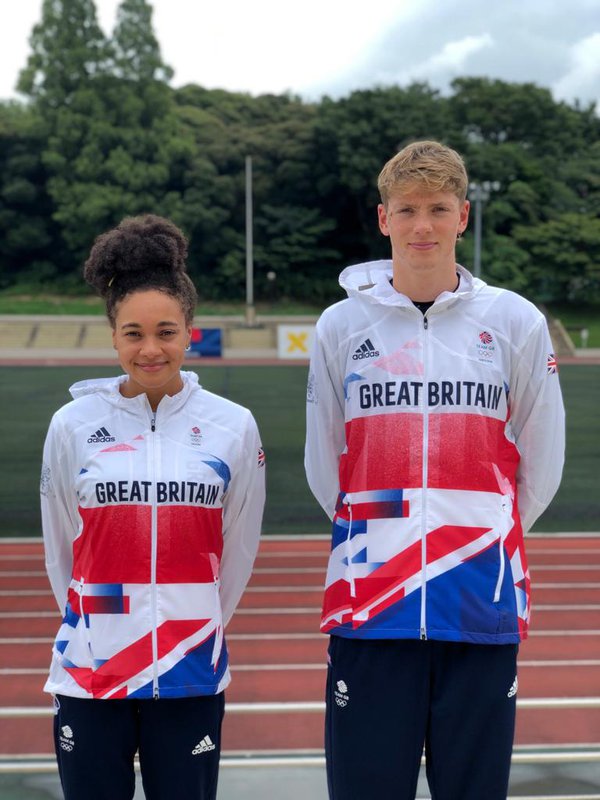 "I'm looking forward to it. It's been quite a few years since I've done open water, so I think it will take a few races to get used to it again!" she said.
"It will be great for me to gain experience from the athletes I'm going with. They have all competed at Olympic or World Championship level before, so for me, it will just be about the experience."
As well as gaining valuable experience at a major meet - regardless of whether it is in the pool or over longer distances - Hibbott can also use the FINA Marathon Swim World Series contest to boost her training for a 2022 season that will include World and European Championships in both the pool and open water, as well as the Commonwealth Games in Birmingham. 
"The start of this season has been very different to normal as I've been away at the ISL, competing for the Aqua Centurions. It's been fun to get a lot of racing in so early in the season," she added.
"Next year is going to be a busy one with Worlds, Commonwealths and the European Championships - so my goal will be to qualify for them at the trials when they come round." 
Follow British Swimming on Twitter and Instagram for updates across the two-day meet. 
British Swimming team for FINA Marathon Swim World Series event, Abu Dhabi (15th & 16th December)
Alice Dearing, Loughborough University
Holly Hibbott, Bath National Centre
Hector Pardoe, Montpellier
Tobias Robinson, Loughborough University