Adam Peaty is set for competitive action for the first time in 2020 when he takes to the pool at the McCullagh International meet in Northern Ireland this week (February 20th - 23rd).
The reigning Olympic, world, European and Commonwealth champion is part of a strong group from the National Centre Loughborough heading to the Aurora Complex in Bangor to test their season's training so far and continue preparations for April's British Swimming Championships, which double as the Olympic trial event. 
Peaty is scheduled to race in each of the Men's 50m, 100m and 200m Breaststroke events - as is Loughborough teammate James Wilby and Ross Murdoch, who trains at the University of Stirling. 
Luke Greenbank and Abbie Wood are both in action after impressive outings at the BUCS Long Course Championships last weekend. 
Greenbank - who won the Men's 100m and 200m Backstroke titles at BUCS - is competing in all three individual Backstroke events, while four-time BUCS 2020 champion Wood is down to compete across four events, including a stacked Women's 100m Breaststroke contest that is also set to feature Loughborough teammates Siobhan-Marie O'Connor, Molly Renshaw and Sarah Vasey.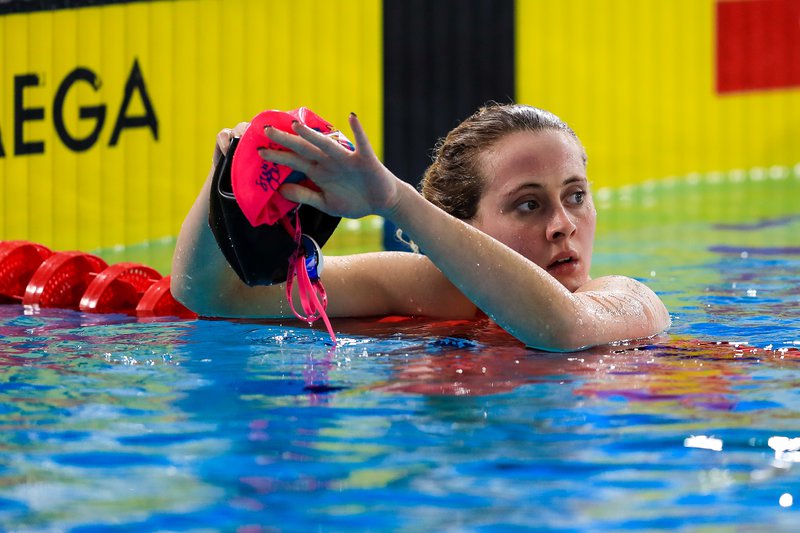 Wood also goes in the 200m Individual Medley, 200m Freestyle and 50m Butterfly. O'Connor is scheduled for the same races across the four-day competition. 
Among the other Loughborough athletes in action are Max Litchfield (200m Butterfly, 400m Individual Medley, 400m Freestyle), Joe Litchfield (50m, 100m Backstroke, 200m Individual Medley) and Renshaw, who goes in all three Women's Breaststroke categories.
Duncan Scott (Stirling) was another elite British competitor to enjoy an outstanding BUCS performance at the weekend, and the double Rio 2016 silver medallist is entered into four events in Bangor as he looks to carry his form forward to the Olympic trials. 
Aimee Willmott (Stirling) and Alys Thomas (City of Swansea) are also among the British Swimming World Class Programme athletes set to compete at the McCullagh meet. 
The competition is scheduled in a way that will see finals raced in the morning and heats in the afternoon - mimicking the setup that will be in place at the Tokyo Olympic Games in July. 
As ever, British Swimming's social media accounts will provide updates across the weekend, with a comprehensive report of the action on our website.