Duncan Scott, Abbie Wood and Luke Greenbank were among the big winners across a breathless three days of British Universities and Colleges (BUCS) Long Course Swimming Championships competition in Sheffield.
The event - which took place between February 14th and 16th at the Ponds Forge International Sports Centre - was part of the multi-sport BUCS Nationals, and it provided an early-season chance for Britain's elite swimmers to test themselves at the start of a busy year. 
Scott, representing the University of Stirling, enjoyed an impressive weekend that brought two individual and two relay golds. 
He claimed the Men's 400m Individual Medley crown on Saturday - narrowly beating Max Litchfield, swimming as a guest at the meet - and followed it up with 200m Butterfly victory the following day.
Scott also played crucial roles in Stirling's Men's 4x100m Freestyle Relay and 4x100m Medley Relay triumphs, with a huge opening-leg display in the former laying the foundations for a big win. 
Loughborough trio Wood, Greenbank and Joe Litchfield also topped the podium on more than one occasion. 
Wood secured the Individual Medley double, winning the Women's 200m IM and 400m IM, as well as breaking the BUCS record in the 200m Freestyle to make it three individual golds for the weekend. There was also time for her to help the Loughborough women's quartet to 4x100m Freestyle Relay triumph too.
Double 2019 World Championship medallist Greenbank twice broke the Men's 200m Backstroke BUCS record on his way to victory in that event on day two of competition, following it up with 100m gold on the Sunday. 
For Joe Litchfield, there was gold in the Men's 100m Butterfly and 200m Individual Medley - after finishing behind brother Max in the heats - as well as silver in the 200m Freestyle.
Max Litchfield's National Centre Loughborough teammates James Wilby, Sarah Vasey and Molly Renshaw also all competed as guest swimmers in Sheffield, impressing in their respective 100m Breaststroke heats. Wilby and Vasey topped the men's and women's heats respectively, with Renshaw ranking second - but none were eligible to compete in the finals. 
The men's title went to Stirling's Craig Benson, who also claimed the 50m crown after Ross Murdoch - another guest - swam fastest in those heats.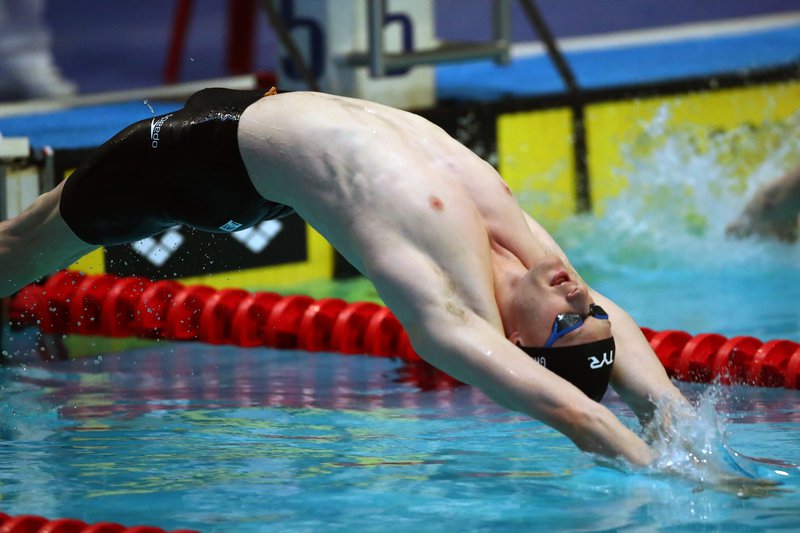 Kara Hanlon of Edinburgh University took both Women's 50m and 100m Breaststroke golds.
Among the other top performers at the BUCS Long Course Championships were Cassie Wild (Stirling), who won the Women's 50m and 100m Backstroke events - the latter in a BUCS record time - while David Cumberlidge (Heriot-Watt) sprinted to Men's 50m and 100m Freestyle victory. Luke Turley (Bath) won gold in the 200m and 1500m Freestyle races. 
Loughborough University retained the overall team title and topped the Women's points table - but Stirling ousted them in the Men's category for the first time in 32 years to take home that prize
Full results from the competition are available HERE. 
With the BUCS Long Course Championships done and dusted for another year, why not take a look at how our student-athletes balance training with their studies?