Britain's Mixed 4x100m Medley Relay team put down a statement swim to break their own European record and qualify fastest for the inaugural Olympic final.
Kathleen Dawson, Adam Peaty, James Guy and Freya Anderson combined to stunning effect in the opening heat of the event, making its Games debut at Tokyo 2020. Their time of 3:38.75 saw them under the previous best British and European mark, set in victory at May's European Championships in Budapest, and ensured they will have a central lane in search of gold on Saturday morning.
Dawson lived up to the name of her training centre by doing a sterling job on the opening backstroke leg, keeping the gap down to a minimum as the majority of rival nations led out with men.
Those efforts ensured newly-crowned double Olympic champion Peaty could surge after the field from a good position, reeling in some of the field with a characteristically explosive 100m of breaststroke before he handed over to Guy, another who now owns a Games gold.
The David McNulty-coached man had initially been due to race the individual 100m Butterfly heats earlier in the session – but he did not compete in that to be able to focus on the relay, a decision that paid dividends as he put together two fine laps of butterfly swimming to put Britain into the lead on the freestyle, with Anderson showing her quality over a pacey anchor leg, bringing them home for the European best - not far off the world record - and comfortably fastest over the two heats.
On the result, Dawson said: "It was great, I'm glad I managed to pull it out for the team event and do something I couldn't for the individual. I'm really happy we managed to go through in first place as well."
Anderson added: "It feels really good, especially being on the team with these guys, they are some of the best swimmers in the world. Me personally, I knew I had to step it up and get them through – hopefully Anna [Hopkin] can take over in a few days' time and get the gold."
Peaty, meanwhile, reflected on the new event's Olympic inclusion: "It's a popular event at every other major Championship, so to come to the Olympic Games, it shows swimming doesn't have to stay the same, it can develop to what the modern world is, which is new races and keeping it entertaining. You might be leading by a lot at 100m, but then somebody else might take over which is the fun of it."
And as for the the ongoing aquatics momentum in Tokyo, Peaty added: "It's been good. It just shows that British Swimming is really going from strength to strength. Over the last six years, the culture, the ethos and everything we live by has evolved into something that's idolised by other teams now.
"It was good to get that off to a rolling start with the 100m Breaststroke gold on Monday, but what the other guys have done was remarkable – and if I help them just 0.5 per cent, that's my job done. The team is getting older, there's more experience and I can't wait for the next generation to kick through now and say, 'this is what's possible'."
Earlier in the session, Jacob Peters made his Olympic debut in the heats of the Men's 100m Butterfly. He was the sole Brit in the final heat, with Guy withdrawing for the relay, eventually ranking 24th at the end of eight heat races.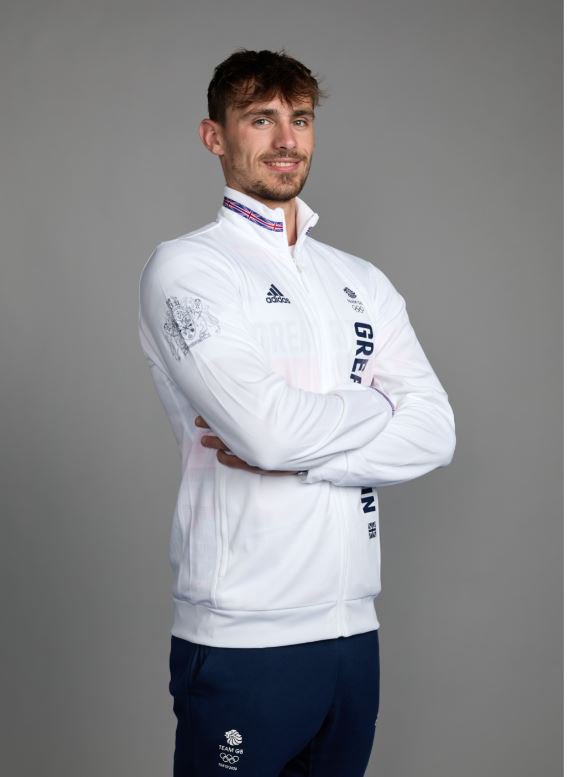 After a fine showing at the British Swimming Selection Trials in April, an experience such as this on sport's biggest stage will be a valuable one for the Jol Finck-coached athlete – although he was less than pleased with his display.
"I thought I had a lot better than that in the bag, I was feeling a lot better than that. It's just one of those nights – I was a bit nervous, but nothing out of the ordinary really. It just wasn't there tonight, it could be to do with it being my first race, but it is what it is," he said.
Cassie Wild's maiden Games, meanwhile, saw her individual involvement come to a close in the Women's 200m Backstroke heats.
The University of Stirling athlete made the semi-finals of the 100m event earlier in the meet, but she could not repeat that feat, finishing 21st in the 200m heats after claiming silver back at the European Championships in May.
"I'm disappointed with that, I was hoping to have moved it on, especially after having such a good swim at Europeans," she said. 
To check out the full aquatics schedule for Friday, visit our updated 'What's On?' page