A 29-strong British Swimming team has been selected to compete at this summer's FINA World Championships in Budapest.
Olympic Champion Adam Peaty and Olympic medallists Jazz Carlin, Siobhan-Marie O'Connor, James Guy, Duncan Scott, Stephen Milne and Chris Walker-Hebborn will be joined by a group of emerging younger swimmers with some making their senior international debut.
Commenting on the selections, British Swimming Head Coach Bill Furniss was pleased with what he saw at the British Championships last week in Sheffield where athletes competed for selection.
"It was a tough week but we saw some very good performances as both athletes and coaches rose to the challenge," said Furniss.
"I think it was a typical first selection competition following an Olympic Games. Some of our athletes that were successful in Rio, and had an extended break afterwards, did well yet others did not fire on all cylinders. This is to be expected.
"However, we've got all of our top swimmers there along with an exciting group of juniors that came through and showed themselves and their potential to achieve within the international arena. It's a good balance between youth and senior, and will create a positive and productive dynamic within the squad."
The British Championships took place over six days at Ponds Forge International in Sheffield and Furniss was encouraged by athlete performances as they put themselves in the frame for selection.
"The selectors were pleased that so many swimmers achieved the qualification or consideration time," Furniss added. "We set difficult standards but these reflect what we're trying to do in British Swimming and what is required to be successful. To see so many swimmers achieving these times is very encouraging.
"The high number of records achieved last week didn't surprise me. If we are to compete on the world stage you have to show continual improvement and that is what we saw at the Championships.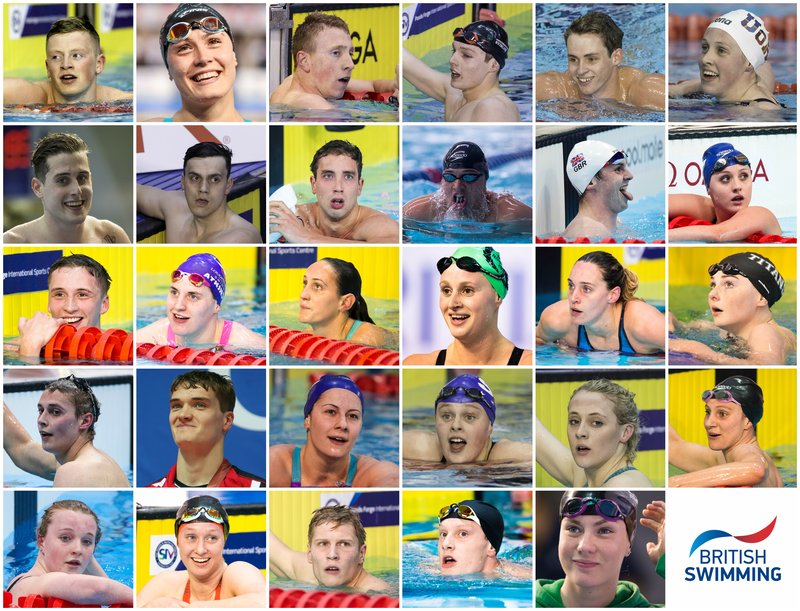 "We've already got one eye on Tokyo and therefore we want to introduce that next generation of elite swimmers to world class arenas. They did a good job in putting themselves forward but now the work starts again as we build towards the World Championships in Budapest in July."
The British Swimming team set for the World Championships comprises:
The athletes above gained selection after they won their event and achieved the qualification standard at the British Championships 2017 as per Table 1 of the selection policy.

The athletes above gained selection after they achieved the consideration time as per Table 2 of the selection policy (individual and relay). 
The athletes above gained selection at the discretion of the GB Head Coach and National Performance Director. The criteria for these decisions included provision of relay cover and alternates to rest key athletes that have large schedules; potential to make the Tokyo 2020 Olympic team; individual performances over the last 12 months and performances at the British Championships 2017.
Coaches selected to the British Team for the World Championships are:

For the World Championships selection policy CLICK HERE