Britain's swimmers destined for the Rio 2016 Olympic Games will continue their preparations this weekend when they compete at the Mare Nostrum in Barcelona.
All 26 members of the Olympic swimming team will continue to undergo heavy training while working on their racing techniques ahead of the main event in Rio in just two months' time.
The event follows on from last month's European Championships in London where the team emerged successful with 22 medals – more than any other nation – despite training through.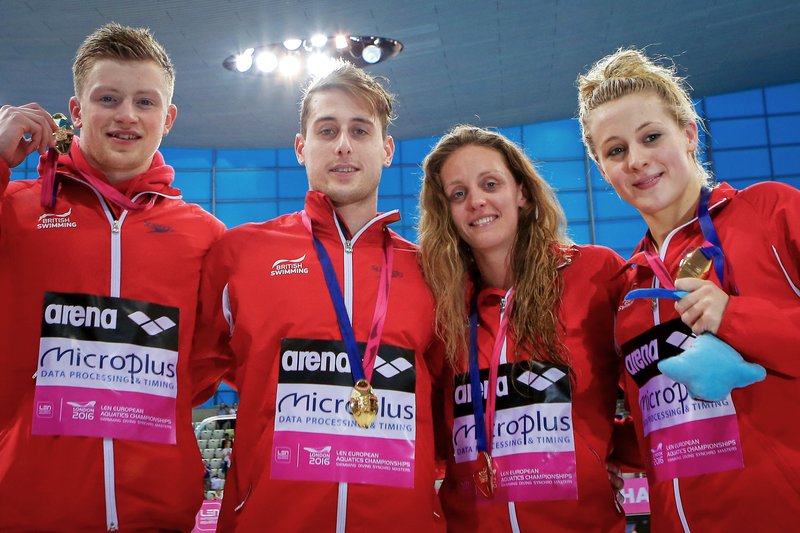 For British Swimming Head Coach Bill Furniss the priority for Barcelona is for athletes and coaches to continue to work hard while stepping up race a quality field.
"We know the event is going to offer a good standard of competition while our athletes continue to train through," said Furniss.
"The athletes will get another chance to work with their Olympic coach and continue to define that important relationship ahead of Rio.  The entire Olympic staff will be there and we will be able to practice those invaluable team behaviours and protocols that reinforce the team.
"In the pool it will be a great opportunity, against some class competition, for the athletes to continue to develop their race preparations and processes."
The Mare Nostrum is the latest in a programme of British Swimming identified opportunities for the Olympic team.
"Later this month the team will gather once again, this time in Loughborough, and for a couple of days there will be a specific look at our preparations for later finals in Rio," explained Furniss.
"Athletes will then race again at the end of June or early July before we travel, as Team GB, to Brazil for the Olympic holding camp and the biggest test of our four-year cycle."
The British Swimming Team set to compete at the Mare Nostrum, Bareclona (11-12 June) comprises:
Craig Benson – University of Stirling
James Guy – Millfield
Cameron Kurle – Millfield
Max Litchfield – City of Sheffield
Ieuan Lloyd – City of Cardiff
Stephen Milne – Perth City
Ross Murdoch – University of Stirling
Adam Peaty – City of Derby
Benjamin Proud – Plymouth Leander
Robert Renwick – University of Stirling
Duncan Scott – University of Stirling
Timothy Shuttleworth – National Centre, Loughborough
Christopher Walker-Hebborn – National Centre, Bath
Daniel Wallace – Warrender
Andrew Willis - National Centre, Bath
Jazmin Carlin - National Centre, Bath
Georgia Coates – City of Leeds
Georgia Davies - National Centre, Loughborough
Eleanor Faulkner – City of Sheffield
Francesca Halsall - National Centre, Loughborough
Camilla Hattersley – City of Glasgow
Hannah Miley – Garioch
Siobhan Marie O'Connor - National Centre, Bath
Molly Renshaw - National Centre, Loughborough
Chloe Tutton – City of Cardiff
Aimee Willmott – London Aquatics Centre PP