Seven swimmers took part in the event in Rome, which formed the conclusion of the 2022 European Aquatics Championships.
Great Britain's marathon swimming contingent continued their summer as they were in action over what was a hectic weekend in the Ostian waters.
With the program being changed due to the weather in the capital, the 5km event began proceedings, as Joe Deighan, Fleur Lewis and Kennedy Denby all took part in the mixed event.
Deighan added another event to his breakthrough senior season as he finished in 17th place following a fierce battle down the first half which saw the chasing pack struggling to make ground on the leaders.
Lewis and Denby also went in the same race, with the swimmers in their group being engaged in a tighter affair. The pair finished in 17th and 19th respectively, as a number of swimmers struggled to make headway as the field continued to consolidate.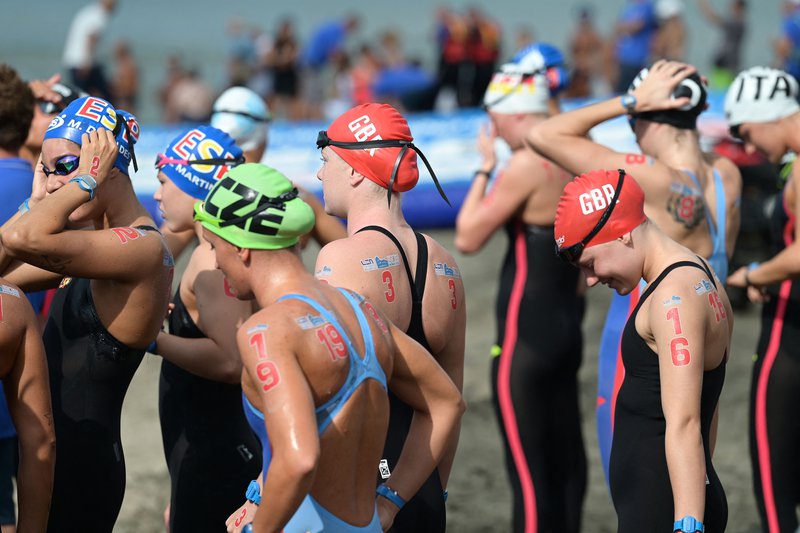 Due to the revised schedule, the Brits were in action the following day, with the mixed 10km event seeing the experienced pairing of Toby Robinson and Hector Pardoe join up with 22 year-old Nathan Hughes. Fleur Lewis was back from the 5k as she took to the start, with Ella Dyson joining her.
The race provided a similar story to that of the day before, with several groups being formed as the stages developed. It was Hughes who came out the best of the bunch, as he placed 17th, with Dyson and Lewis finishing in 19th and 21st respectively in the women's event.
Pardoe and Robinson's campaigns unfortunately came to a premature end as they both recorded DNFs. 
Speaking after the event, Fleur Lewis reflected on her performance as she gained more valuable experience on the international circuit.
"It was a tough few days having to do both races one after another, especially in those conditions as it was very wavy at times. Although, it has taught me a lot as open water swimmers have to learn to be very adaptable to the changes of environment. Luckily I had a great team to push me on and looking forward to what's to come."
Full results from the European Championships can be found here.