History maker Adam Peaty wrote the latest chapter of his swimming legacy by becoming the first Brit to defend an Olympic title in the pool, powering to gold in the Men's 100m Breaststroke final on Monday morning. 
Just as he did in Rio five years ago, Peaty claimed Team GB's first gold of Tokyo 2020 with yet another performance of class, composure and technical dominance, starting well to turn first in his now customary lane four.
His speed through the water took him home from there, the Loughborough National Centre man pulling clear of Arno Kamminga and Nicolo Martinenghi to reach the wall in 57.37, completing a unique achievement in British Olympic history.
World Championship silver medallist James Wilby came back well down the second 50m in his first experience of a Games final, ultimately getting the touch fifth in his quickest time of the three rounds.
For Peaty, there was no hiding the emotions of his second, long-awaited Olympic triumph.
"I haven't felt this good since 2016! It just means the world to me," said the 26-year-old, who has earned each of his burgeoning major medal haul under coach Mel Marshall.
"I thought I had the best possible preparation of my life, but then you throw in morning finals and you throw all that out of the window. That's really what it takes to be an athlete – it's not who's the best all year round, it's who's the best on the day, who's the most adaptable.
"This has closed a chapter for me, it was unfinished business. I want to say thank you to the nation for being behind me the last five years, thank you to my family, my gorgeous partner, my gorgeous son and my whole family back home, they've been with me every step of the way.
"This victory wasn't mine. It was the British Swimming team's, it was my family's, it was my friends', and those people I had to put to the sidelines for a moment because I knew it was going to take absolutely every bit of energy to get to this point."

His aim for more Olympic glory in Tokyo is far from done yet, with the Uttoxeter man a crucial component of the Men's and Mixed Medley Relay events later in the meet.
Wilby, meanwhile, still has the 200m Breaststroke to come, as well as playing a part in Britain's bid for success in the Medley Relays too – and he knows he has plenty more to offer, despite the disappointment of missing out on the podium in the 100m finale.
"I am a little bit disappointed, my best time would've been right in the mix there. It's a challenge [with morning finals] but I've said before and I'll say it again, that's something we can't factor in and think about – everyone's in the same situation, all that matters is we do what we do best and try to get up there on the podium," said the David Hemmings-coached man.
"There's something really special about the team, and that extends beyond the medley relay. Any part I can play in supporting other people's journeys, that makes me really proud as well. We are just getting started here at the Games, I'm looking forward to everyone else's swims."
With Peaty having barely finished his medal lap of honour of the Tokyo Aquatics Centre pool, Kathleen Dawson carried the Team GB momentum on by securing a place in the Women's 100m Backstroke final.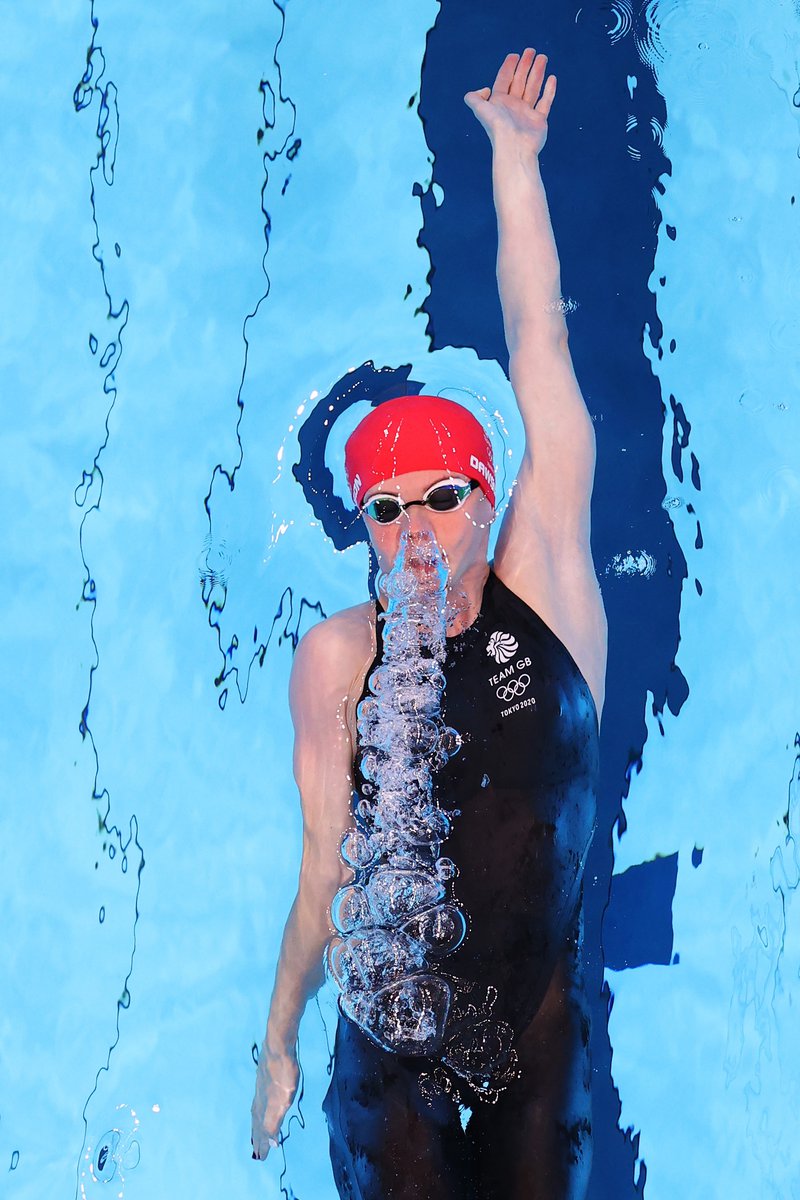 The European champion and record holder was joined in semi-final one by University of Stirling training partner Cassie Wild, with Dawson showing her eye-opening speed to lead at the halfway stage of a strong field.
A pacey second 50m saw her drop back to third, but she showed composure under the pressure to stay in touch throughout – and that result was more than enough to see her through to Tuesday morning's final, which looks set to be a cracker. Wild – who will also compete in the 200m event – placed 15th overall on her Games bow.
Speaking about making a maiden Olympic final, Dawson said: "I feel like I've had a great load of confidence building up into this, especially winning Europeans twice in the same night! I was really confident coming in. It's definitely been a rollercoaster over recent years, but I think the proof is in the swimming that I've come back stronger than ever.
"It's amazing just to be a part of this point in history in backstroke. I'm not too focused on getting a medal because there's obviously some great competitors in there, but I want to be in the mix – and it could be anyone. It's just about getting your hand on that wall."
Duncan Scott and Tom Dean got the second finals session of Tokyo 2020 off to a blistering start for Team GB in the packed Men's 200m Freestyle semi-finals.
Both went in the second semi after confident heats showings, with Bath National Centre man Dean taking the race out from the blocks with a pacey opening 50m. 
Scott's unerring race control came to the fore down the second 100m, the Steven Tigg-coached athlete moving to the front and staying there to touch fastest overall in a time just short of his own British record. Dean also finished strong in a quick contest to qualify fourth-fastest for Tuesday's final and ensure there will be two Brits well in contention for a podium spot in that one.
After the fastest of the semis, Scott said: "We got to see what was going on. I think a few went slow in that first one, so I knew we had a good opportunity in that second semi. I think we dealt with that really well and took that chance, so I think we've got a great chance tomorrow.
"It feels good being in the final. It's great to have Deano there as well, I love racing with him, he's a great teammate and we're in an apartment together as well, so it's really good fun."
Dean added: "It's probably the different training environments coming into it [affecting times across sessions] – but also, it's an Olympic Games and some people massively step up at an Olympics. It's a bit all over the place. It's really exciting. On paper, the stat is we were first and second quickest coming into the Olympics, but it's not raced on paper. We've got to wait and see, but we're in a great position going into tomorrow morning."
Sarah Vasey's maiden Olympic Games appearance saw her in Women's 100m Breaststroke semi-final action on day four – and she came so close to securing a coveted final spot.
The 24-year-old – who works under Mel Marshall at the Loughborough National Centre – showed her ambitions early on in the faster, second semi, surging down the first 50m to turn in third. 
As the pace continued, she dropped back a couple of places and recorded an 11th-placed finish overall, a more than creditable return in the opening days of her first Games. 
"I thought it was going to be a lot faster, I feel like I'd done everything I can to prepare for that and I feel like I deserved a better race, but sometimes you've just got to deal with what you're dealt. I felt really good and I knew what I needed to move on from last night, I thought I'd done that but obviously not," said the former City of Derby athlete.
"The Olympic experience is amazing. If I'd told myself 10 years ago I'd be doing this, I'd have been pinching myself at being in an Olympic semi-final, so you've got to take the positives."