Adam Peaty has withdrawn from next month's World Aquatics Championships in Budapest due to injury.
Peaty - the winner of eight world titles since his debut at the event in 2015 - sustained the foot injury in training earlier this week, as he prepared for a first World Championships in three years. 
The triple Olympic champion was targeting a fourth successive Men's 50m-100m Breaststroke double at the Duna Arena - but he will now be among British Swimming's loudest supporters for the Hungary-bound team. 
Confirming the news, Adam said: "Earlier this week whilst training in the gym, I fractured a bone in my foot.  I have been advised to rest for six weeks, which unfortunately takes me out of contention for the FINA World Championships in Budapest next month.
"I've fortunately never had to deal with an injury in my swimming career, so this is a real blow and a new challenge for me. But I am surrounded by a superb team who will support and guide me through this period and get me to where I need to be.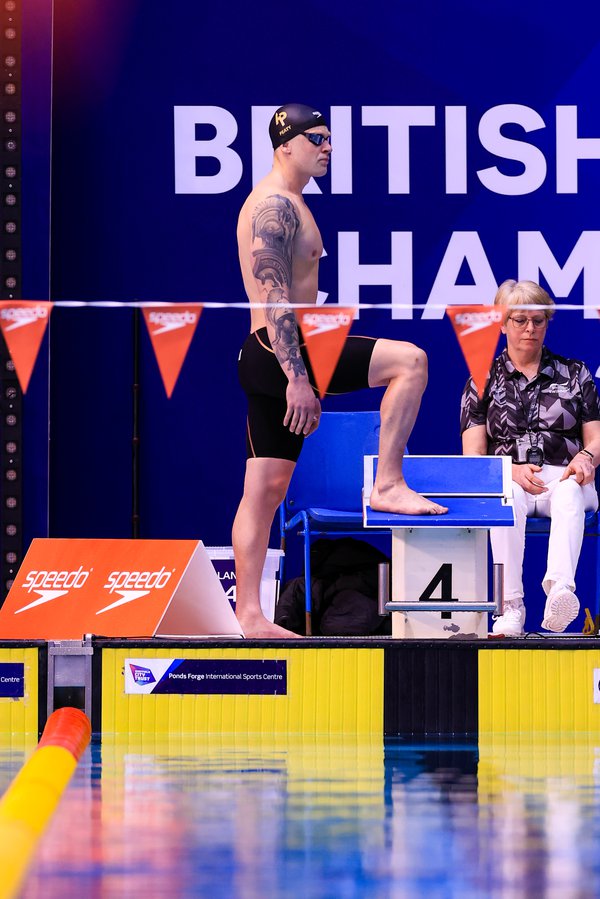 "I'm already in great hands and starting to recover but, honestly, I'm devastated. I work extremely hard and have dedicated my life to my training so I can be the absolute best I can be in the pool. I was on track for a huge summer so, like when anything doesn't go according to plan, it's a really challenging time.
"I won't compromise my recovery and I will use this time to reflect on what the sport means to me and what it feels like to watch someone else win a race I should be in. It's not going to be easy! That said, I wish all the best to my competitors.
"I'll never shy away from a challenge but on this one, I've got to use my head more than my heart. But I will be back in the pool just as soon as I can be with my focus now on recovering and building up my strength ahead of the Commonwealth Games this summer."
Adam will have the full support of British Swimming in and out of the water.
British Swimming Performance Director Chris Spice said: "This is such a huge shame for Adam. We all know the standards he sets in and out of the pool, and for him not to be able to see the results of his dedication in Budapest next month is hugely disappointing, both for him and for the British Swimming team, for which he has been such a key leader over the past seven years. 
"It goes without saying that our sports science and sports medicine team will be working with Adam around the clock to provide full support and ensure he is in the best position to get back into the pool when ready."