After a week long wait, Ben Proud finally got his European Championships started in the first round of the Men's 50m Freestyle.
The former World Champion blew away any cobwebs that may have been there with a convincing performance. Drawn in the final of the eight heats, Proud powered down one length of the baths to get his hand on the wall first, third fastest overall.
Of how his preparations have been, he said:
"It's been a long wait but essentially this is what I'll be doing at the Olympics – I'm not up until the last days so to be able to stay here and focus on the race and then dive in and do what counts, that's what I'm going to need to do this summer."
Jacob Whittle also got another run out in the sprint event, going close to his personal best, but ultimately it wasn't enough to progress.
James Guy was another man to finally open up his individual campaign, although he has been an integral part of Britain's relay successes so far this week. Lining up in the heats of the Men's 100m Butterfly, Guy swan a strong race, easing into the next round, afterwards commenting:
"That was a really good heat swim this morning. It was nice to have yesterday off as I think I was a bit tired after a lot of relays back-to-back. But this morning it was job done and a good swim."
Neither Ed Mildred nor Jacob Peters managed to join Guy in the next round, but Mildred could be very pleased with his swim, shaving 0.03 off his personal best.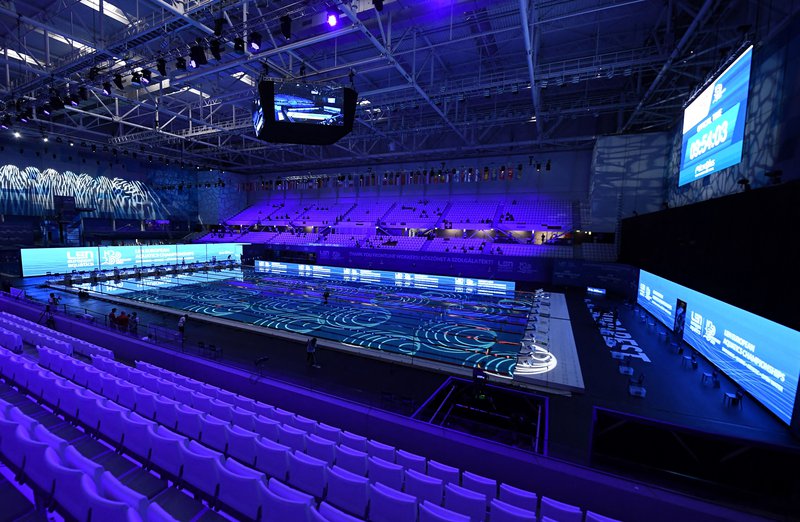 Young City of Glasgow swimmer Katie Shanahan set her second personal best of the week to secure a spot in tonight's Women's 200m Backstroke semi-finals, where she will be joined by 50 and 100m finalist Cassie Wild, who put last night's double final behind her to advance.
Shanahan produced a swim out of the top drawer though and seems to be thriving in the arena on her senior debut, afterwards noting:
"I am actually speechless, I can't believe I went that time. Oh my goodness I am so, so happy. My aim today was to try and make the semi-final - I've been wanting to do that all week and I'm hoping that time will hopefully get me through to the next round tonight.
"Coming into this meet, I'm not tapered, I'm just really happy to have swum two personal bests. The team is so motivating, I'm watching all these amazing swims last night, Molly's gold, the 4x2 gold and I'm so motivated by it all."
Just 0.02 of a second denied Harriet Jones a place in the Women's 50m Butterfly, the Cardiff swimmer acquitting herself well, to win her heat, not far outside her personal best. Lining up alongside Laura Stephens, both women used the event to sharpen their speed as their focus remains on the 100 and 200 respectively.
Sarah Vasey finished strongly to progress from the heats of the Women's 50m Breaststroke, a powerful final few strokes clinching third in the sixth and final heat. Seventh overall, Vasey will hope to move it on this evening and book a ticket for her second final of the week.
Rounding out the session was the heats of the Mixed 4x100m Freestyle Relay, a team of Matthew Richards, Jacob Whittle, Evelyn Davis and Lucy Hope securing Great Britain another shot at relay glory this evening. Richards swam well on a hotly contested opening leg, Whittle moving the team into second at the halfway mark. It was then over the ladies, youngster Davis delivering another quality relay swim before Edinburgh's Lucy Hope brought it home.
Touching third in the second of the two races, the team will line up in one of the middle four lanes this evening.

Full results can be found here