Some of Britain's most experienced swimming stars have explained why they are looking forward to the Glasgow 2018 European Championships, which are now only 50 days away.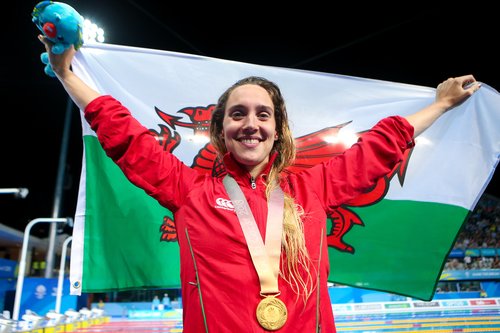 Commonwealth gold medallists Alys Thomas, Ben Proud and Amy Wilmott are all hoping a home crowd can help them repeat their success in August at the Tollcross International Swimming Centre. Especially as all three have experienced the benefit of home advantage there before.

Thomas said: "I'm looking forward to the Europeans being a home games and appearing in front of a home crowd.

"It will be the first time I've been back to compete at Glasgow since the 2014 Commonwealth Games and it will be great to go back. It's amazing to be back in front of a home crowd and it's always great to hear that extra bit of noise when you are in front of them.
"Getting that little bit extra oomph behind the blocks will be great.

 "We've got such a great range of ages and abilities in our squad at the moment. There's younger swimmers coming through and older ones kicking around so it's a really great spread across the whole team."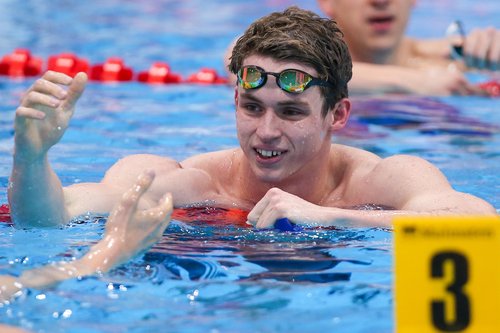 Ben Proud added: "I'm really looking forward to Glasgow 2018. Last time I was there for a major event was the Commonwealth Games in 2014, which was my breakout competition.
 "It' been four years since then and I've gone through a full cycle, so it's personal to me seeing how far I have come. I feel it's going to be a really great meet.
"We've got a great junior team coming through and when we are only two years out from Tokyo it's really exciting to see what they can do over the next couple of years. They are already so talented!"

Aimee Wilmott concluded: "Competing at Glasgow 2018 will bring back so many great memories from the Commonwealth Games so it should be a great meet.
"In Glasgow when I've raced before there's always been a really good atmosphere so hopefully it will be really loud at the back end of the race and really help to push me on."

Glasgow 2018 will run from August 2 to 12 and tickets are still available here.

To find out more about Glasgow 2018 click here.