Some of British Swimming's brightest prospects have been selected to compete at the European Junior and World Junior Swimming Championships as a combined group of 58 athletes.
A team of 37 athletes will compete at the LEN European Junior event in Netanya, Israel from 28 June to 2 July while a team of 21 has been selected to compete at the FINA World Junior Championships from 23 to 28 August in the U.S. city of Indianapolis.
The selections come off the back of the British Swimming Championships in Sheffield last week and follow a strategy aimed at inspiring a generation of young athletes to commit to a journey towards Tokyo 2020 Olympic success by exposing them to high level junior international competition.
British Swimming Head of Elite Development Tim Jones will lead the teams to Israel and the U.S.
"This year offers us a great opportunity to expose up to 60 athletes and we stand true to our commitment with the selection of these 58 swimmers across the two teams," said Jones.
"We wrote a policy based on athletes standing up and racing for selection and this was followed. Our ethos was to be inclusive rather than exclusive as we think it's right to cast the net a little bit wider with the juniors who could be a significant force for us in three years' time in Tokyo.
"In fielding athletes across two events the priority for us is the World Junior Championships. The smaller group of 21 athletes is reflective of that aim."
The British team selected for the World Championships with be spearheaded by three reigning European Junior Champions in Freya Anderson, Taz Pugh and Emily Large.
"The World Junior Championships is a growing event," said Jones. "There are few opportunities where we can race against nations such as the U.S., Australia, China and Japan, and for that reason we're placing more of a priority on WJC this time around.
"The selection policy also gives us an opportunity to add a very small number of European Junior swimmers to the Worlds team based on their performances in Israel. The initial list of 21 may increase with perhaps one or two added from the European team."
The British Swimming team selected for the European Junior Championships in Israel (28 June to 2 July) comprises: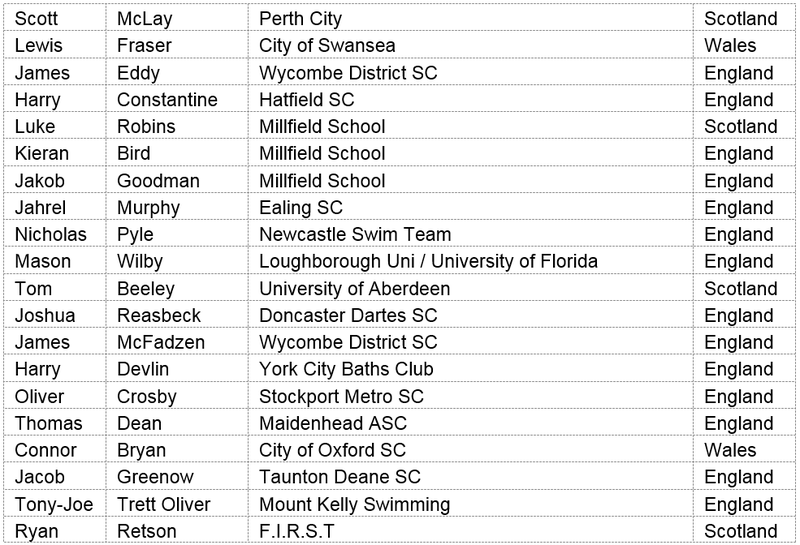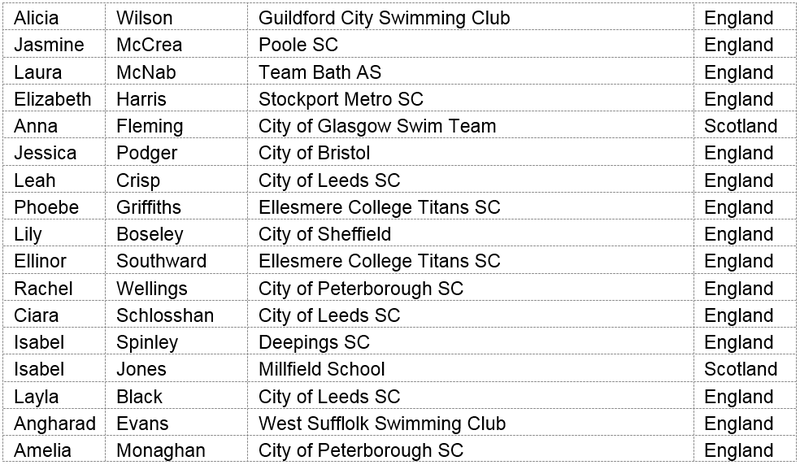 The British Swimming team selected for the World Junior Championships in the U.S. (23 to 28 August) comprises: