For Abbie Wood, the 2020-21 season was a brilliant breakthrough year in the pool - and she is hoping that is just the start. 
A run of world-class performances brought the Loughborough National Centre athlete her first European titles and a maiden individual medal at that level in May 2021, after she established herself as one of the International Swimming League's highest point scorers for the New York Breakers at the end of 2020.
All those accolades in the Duna Arena pool of Budapest, as well as some eye-catching swims at the British Swimming Selection Trials in London, earned Wood selection to her debut Olympic Games in Tokyo. A historic Games for Britain's swimmers saw Abbie compete in three finals, including as part of a British record effort from the Women's 4x100m Freestyle Relay quartet who finished fifth, on top of the most dramatic, agonising of fourth-place finishes in the 200m Individual Medley.
The David Hemmings-coached competitor set a new personal best in one of the closest contests of the entire Olympic meet, two months on from a superb European silver in the same event. Now, with a packed 12 months ahead, Abbie is relishing the chance to keep competing with the best.
"Tokyo just showed me that you enjoy a Games so much more when you're in the mix. It gave me a taste of being in the mix with the best in the world, and that is something I never thought I'd be doing," said the 22-year-old.
"I had done a World Championships (in 2017) and the 2018 Commonwealth Games before, but now I'm right in the mix of the actual racing. That does get me more excited than just focusing on a time.
"With World Championships, European Championships and a Commonwealth Games all coming in 2022, I feel like it's better for me, bouncing from one to the next, keeping the momentum going.
"There are so many goals this year that me and Dave sat down and put into place. I know what I want to do this season.
"That proves to me that I was ready to get back and start training hard now. Some people don't even want to think about that yet, and that's completely fair enough because we've come off the back of something so big - but I just feel I want to keep the ball rolling now."
Wood is now back at her Loughborough National Centre base after another hugely successful ISL campaign, of which more later. The 2021 ISL regular season in Naples provided a positive and opportune chance for the 22-year-old to get straight into competition again after a thrilling, emotional Olympic experience that Abbie openly admits hit her hard upon first returning to the UK.
But hindsight is allowing her to embrace the positives and the progress of her time in Tokyo.  
Abbie is also keen to make sure she acknowledges the targets she has met more, as well as looking to kick on in to 2022.
"Initially, when I first got back from the Games, after coming fourth in that final, it did really hurt. I wasn't in a great place, I didn't really want to talk about the Olympics," she added.
"I thought there was something wrong with that, but I spoke to people who'd been to an Olympics before and they said it was really normal. It's something you've had plastered in your head for the past five years on this occasion, so when it's done, you just want a break from talking about it. I had the most amazing time, but coming fourth was hard and it's something you can't really explain.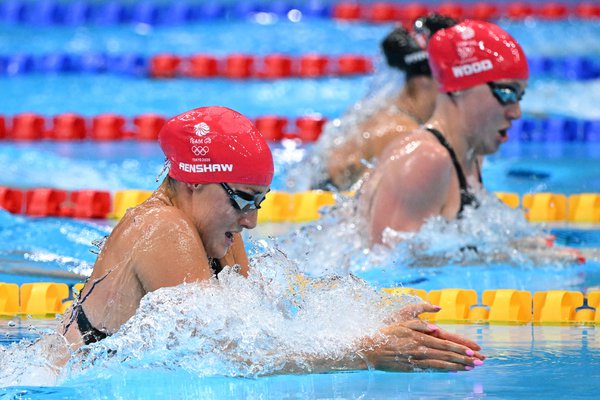 "But the further time goes on, I do realise it was my first Olympics, to even get to finals at my first Games, I'm proud of myself for doing that. I've realised I should be proud of myself and I should give myself some credit, because if you'd told me this time last year that I'd be in three Olympic finals, competing for a medal, I wouldn't have believed it.
"It was just a dream to even get on the team. You do quickly forget what your goals were once you get them. My goal was always to get on the team, and then as soon as I did that, I skipped to the next thing so quickly and didn't really realise that I have achieved some goals this year.
"When I got back, I spoke to Ian Armiger and he just listed everything I'd done in the past year, my first senior medal at Europeans and things like that. I said, 'yeah, you're right'. I can't not be proud of myself.
"The Games were such a good experience. The team got on so well, watching teammates achieve their goals was so emotional, you'd be crying with happiness every day. You just care so much about everyone on the team. You are so proud of them."
One of many things that Abbie and her compatriots had to be proud of was the performance of that British-record-breaking Women's 4x100m Freestyle Relay foursome, who came fifth in an electric final.
The team of Anna Hopkin, Wood, Lucy Hope and Freya Anderson produced that display on the back of clinching a stunning gold at May's European Championships, setting up an exciting few years for this quartet.
"The relays were the biggest surprise of this year - if you'd have told me I'd be doing a 100m Freestyle in the relay, I wouldn't have believed it," said Abbie.
"I was really happy when they wanted to take a risk on me, and then it paid off. For us four - Lucy, Anna, Freya and I - it was all our first Olympic final, and that was so special. It really took the edge off us all, we weren't a bag of nerves doing it on our own for the first time. It set us off for a really good rest of the meet. We were in it together, that was really nice.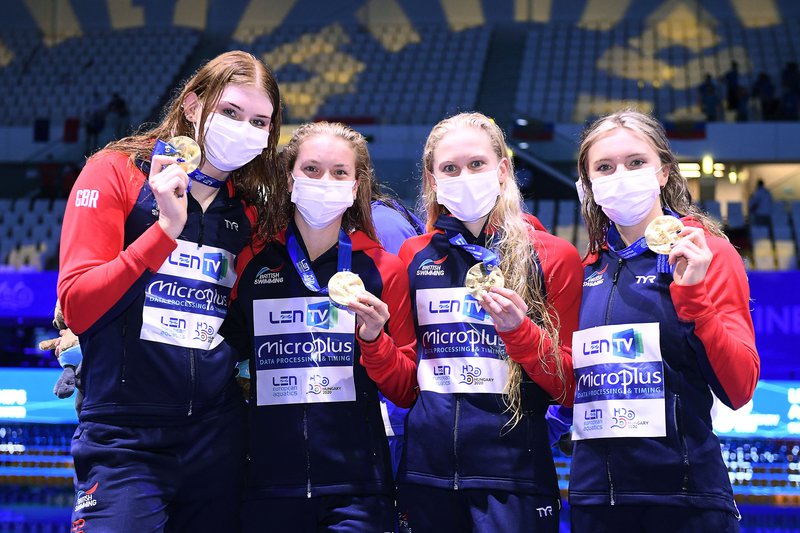 "With that relay team, there's so much more to come. The Olympic final was only the third time we'd ever swam it together as a quad. If we keep going, as we do camps, as us four girls get closer, I think it's quite exciting what we can do if we're already coming fifth at an Olympic Games when it's the third time we've ever raced together in a relay."
From the record-breaking Team GB swimming squad in Tokyo, Wood reunited with her New York Breakers teammates for ISL 2021 in Naples in late August. After the 10 regular-season matches and the 11th game 'play-in' match, Wood sits sixth in the overall points-scoring list, an impressive achievement given the strength and depth of the world-class field.
She produced consistently outstanding results across the 100m, 200m and 400m Individual Medleys, as well as in the breaststroke events. Plus, there was the added benefit of the weekends off in the Italian sun...
"I feel like the ISL definitely started my career on the senior stage last year, so after that, I was excited to go back again with the Breakers," said Abbie.
"The Breakers are a good team because there's no pressure. It's all about having a good time, and they were very supportive of us all coming off the back of Tokyo. They just wanted everyone to have a really good time.
"That's what I did, and I think it showed in my swimming again, like it did last season, that I just enjoyed the racing, I didn't overthink the times.
"We all definitely wanted to make the most of our weekends off too, so we made sure stuff was planned. We were really lucky to get the opportunity. I was so grateful for the whole experience."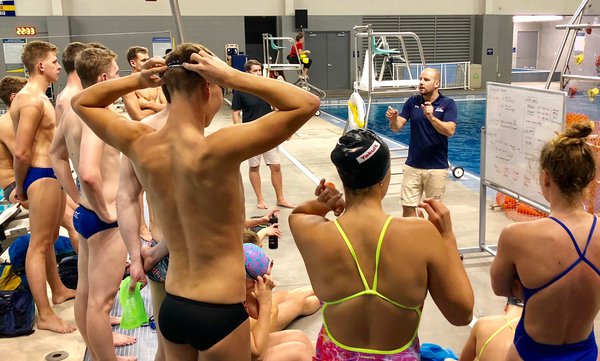 In an aim to carry over the momentum from Europeans, the Olympics and her recent ISL successes, Abbie has got back into full training quickly with David Hemmings and the team at the Loughborough National Centre, as she prepares for everything that 2022 has in store.
But that is only part of the Buxton-born athlete's plans for the coming weeks. There is also some hard-earned downtime with friends and family to come, to recharge the batteries physically and mentally - as important as any aspect of training.
"I'm ready to keep my head down for a bit and just live life in Loughborough for 10 weeks," she explained.
"I will be ready to race again, but right now, I am just a bit like, 'breathe!' I can just get back into normal life, which I am quite excited about.
"Once the racing starts, I'll be raring to go. But right now, I just need a breather, I need a bit of normal life! I'm going to see my family and my friends, we've got some plans and I can't wait."