History will be made on Wednesday, as the first ever winners of the Lebara's Race The World finals will be crowned. 
The virtual event, hosted by British Para-Swimming, was devised to give athletes an opportunity to test themselves against competitors from across the globe, at the end of a year when competitive sport - including the Paralympic Games - was decimated by the coronavirus pandemic. 
After 72 athletes recorded times across 191 heat swims back in November, the fastest eight from each event - 50m and 100m distances across freestyle, backstroke, breaststroke and butterfly - were invited to swim again and submit their race videos in the finals. 
Those showpiece races and the all-important results will be unveiled in a livestream across British Swimming's YouTube and Facebook channels from 4pm (GMT) tomorrow (Wednesday 16th December 2020), in a new and exciting experience for all involved. 
Expert para-swimming commentary duo Alan March and Paul Noble will be talking viewers through every second of race action across the 16 multi-classification events, which will see a host of British Paralympic, World and European medallists - including Hannah Russell, Maisie Summers-Newton, Scott Quin and Jordan Catchpole - face off among themselves and with some of their international rivals.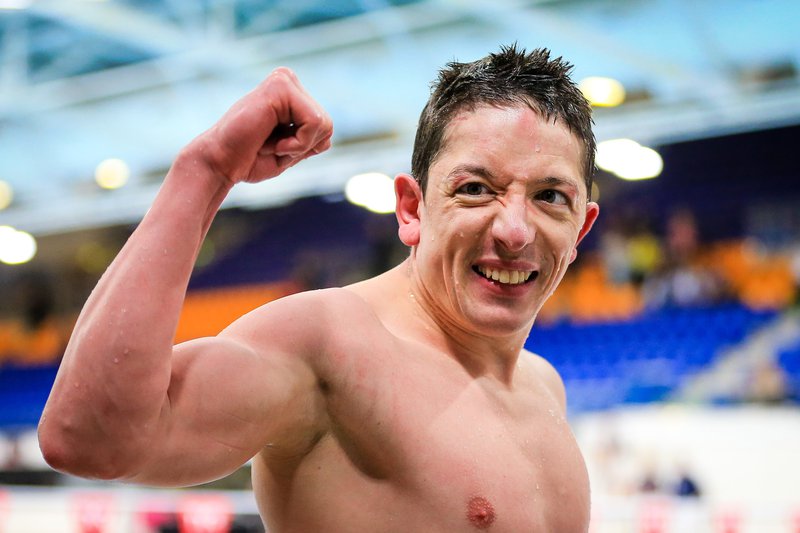 One statistic that sums up just how entertaining the final looks set to be is the fact that at least one finalist from last year's World Para-Swimming Championships in London will feature in every single race. 
Cash prizes are up for grabs for the best individual points result across the four strokes for the Men's 50m, Women's 50m, Men's 100m and Women's 100m categories, meaning there is plenty on the line in what is set to be the first of a series of Lebara's Race The World contests, continuing into 2021. 
The challenges of limited access to pools across the Home Nations has been a difficult and well-documented issue throughout this unique year - but this virtual event is playing a part in keeping the para-swimming community connected in a time of no in-venue competition. 
The competition is very much on from 4pm tomorrow, though. You can join in the online discussion across our social media channels by using the hashtag #RaceTheWorldPara - and there will be a chance for three lucky supporters to win a prize hamper, courtesy of Lebara and British Para-Swimming, on Twitter, Instagram and Facebook.