Six Paralympians will form the bulk of an experienced, eight-strong British Para-Swimming team heading to this month's World Para Swimming European Open Championships in Madeira. 
Rescheduled from 12 months ago, the European Championships will provide athletes from across the continent with performance and classification opportunities relevant to them, three months out from the start of Tokyo 2020.
Britain's team will head to the Penteada Swimming Complex in Funchal with different respective targets in front of them.
Abby Kane, Stephanie Millward, Ellie Robinson - all medallists at Rio 2016 - and Northampton SC's Will Perry will look to put in strong swims while undergoing the classification process across the meet, while Tom Hamer and Jessica-Jane Applegate - who both earned two golds at the 2018 Europeans in Dublin - are progressing their competition preparations, with the Madeira event part of their agreed performance programmes ahead of Tokyo.
Completing the team are Mikey Jones and Conner Morrison. Jones (S7) and Morrison (SB14) both narrowly missed out on consideration times in their respective favoured events of the 400m Freestyle and 100m Breaststroke at last month's British Para-Swimming International Meet - and this European opportunity could provide a perfect chance for the pair to go under the standards to put them in contention for a spot in Paralympics GB's squad when selections are confirmed later in the year.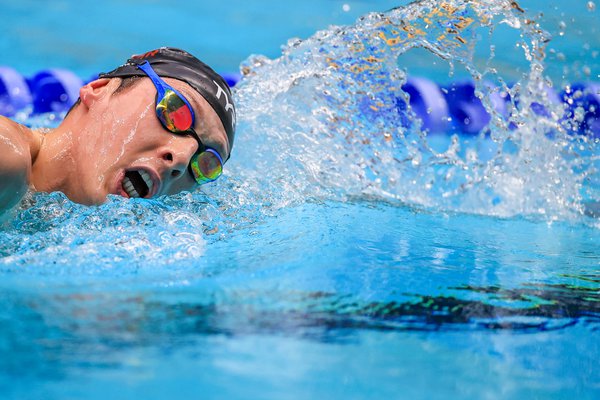 Ahead of the European Championships, British Para-Swimming National Performance Director Chris Furber said: "After so many brilliant performances at our leg of the World Para Swimming World Series in Sheffield and with the Paralympics getting ever closer, these European Championships serve several important purposes for our athletes at this stage of the season.
"The classification process is one that a few of our athletes will go through here, while also getting the priceless chance to race against some of the swimmers who they may be facing in Tokyo a few months down the line.
"For Tom and Jessica-Jane, their personal race programmes have been designed with this meet included as an opportunity to race under Covid restrictions and put to the test the hard work they have undergone in training. Mikey and Conner, meanwhile, came so close to dipping under consideration times in Sheffield, and we have every confidence they can build on those displays going into Madeira.
"As with every competition in these circumstances, we are grateful for World Para Swimming, our fellow nations and the organisers for helping to put on this event in a COVID-safe way - and as this will be our first overseas competition for more than a year, this will be another big step forward for our programme at the moment.
"Taking a small team to the open Europeans was a difficult decision, but the right one given the current restrictions in place and the limited training opportunities for a large part of our pathway athletes. We also recognise the disappointment for a number of athletes within the pathway that will not have the opportunity to represent Great Britain at the Open European Championships."