ParalympicsGB got off to a flying start with three medals in the pool on the first day of action thanks to Toni Shaw, Reece Dunn and Tully Kearney.
Nine British swimmers were in action at the Tokyo Aquatics Centre as the para-swimming programme got underway, with Dunn and Kearney starting their debut Paralympics in events which they took world championship titles in 2019.
Kearney was joined by Suzanna Hext in the final of the Women's S5 200m Freestyle, as the duo came through qualifying in first and third respectively to set themselves up with neighbouring lanes for the final.
Straight from the starting gun Kearney showed her intentions to take the race to the field, setting a 100m world record at the half way stage (1:16.36), with Hext sitting in third, but the champion from Rio 2016, Li Zhang (CHN), worked her way back up to level with Kearney to overturn her lead in the final few strokes to the wall, as the Briton had to settle for silver.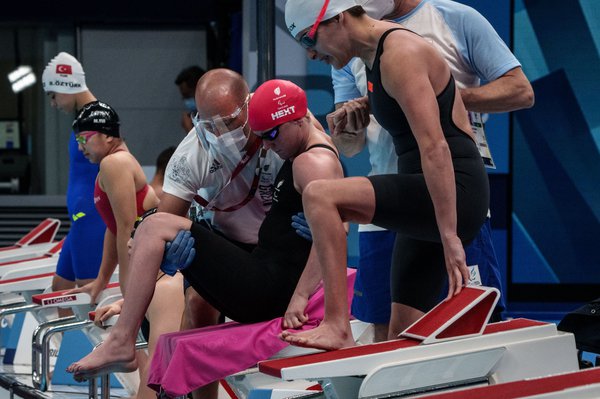 Hext continued a determined race of her own, going under the three minute mark for a second time in a day (having set her personal best in the heats) to finish just outside the podium places in fourth overall.
Commenting on her first Paralympic medal, Kearney said:
"There was a question mark over whether I'd ever get to a Paralympic Games, so the fact that I've been able to race and come away with a medal is crazy.
"Any athlete's going to be disappointed if they don't win, but for me it was just about coming here. I've had to deal with injuries so I was nervous that my fitness wouldn't be good enough to swim a 200m, and then to be on my PB is pretty impressive and I've got to be pleased with that."
"I thought after Rio that the Paralympics weren't going to be possible, I thought I wasn't going to be able to swim anymore so this is obviously an massive deal and it's all down to the amazing sports staff, the whole team, in particular my physio Ritchie [Barber] and my coach [Graeme Smith] who got me to this point – so to be honest it's down to them I just swam."
With the S14 100m Butterfly a new addition to the Games, Reece Dunn set a Paralympic record by virtue of qualifying fastest from the heats, which also saw Jordan Catchpole rank 16th in the first event of his busy schedule over the next 10 days.
In the final Dunn progressed his time further, however just ran short of meters to overturn Gabriel Bandiera (BRA) for the inaugural Paralympic crown.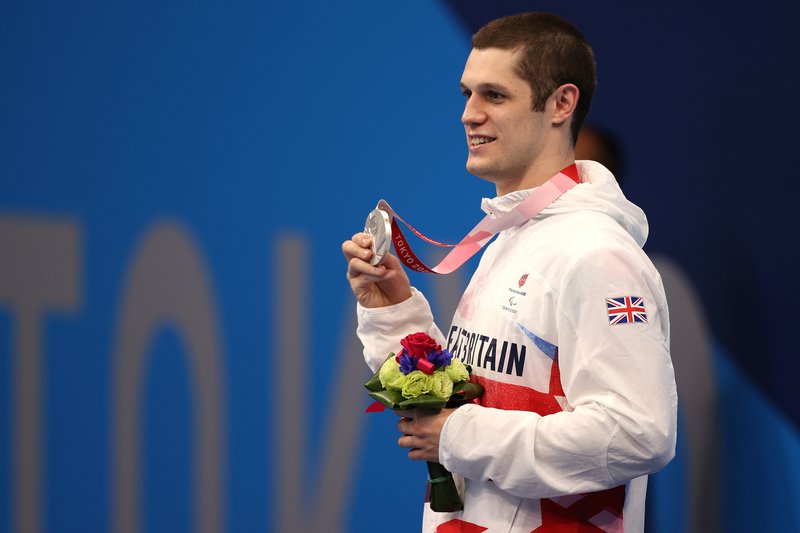 Reflecting on his silver, Dunn commented:
"I'm quite happy with it, a little bit disappointed to be off my PB as if I'd been nearer that I could of got gold, but for a first final on my debut Paralympics silver is not bad!
"I'm never satisfied, I could have the perfect race and I'd find something - I'm a little upset with my finish as I lost it there but I'm still happy none the less as I knew it was going to be a tough race coming in and that it was going to go down to those last five meters."
The Plymouth Leander man also spoke with high praise for his coach, Robin Armayan, who had supported him through feeling mentally 'down in dumps' and with his to return to fitness after contracting Covid in the past year, as he looked forward with excitement to the rest of his debut Paralympic Games.
It was Toni Shaw who started the medal rush off for Great Britain at the Tokyo Aquatics Centre, taking bronze in the S9 400m Freestyle with a superb lifetime best swim.
The Gregor McMillan-coached athlete paced her race evenly throughout, knocking three seconds off her previous best to finish only three hundredths off the British record in a time of 4:39.32.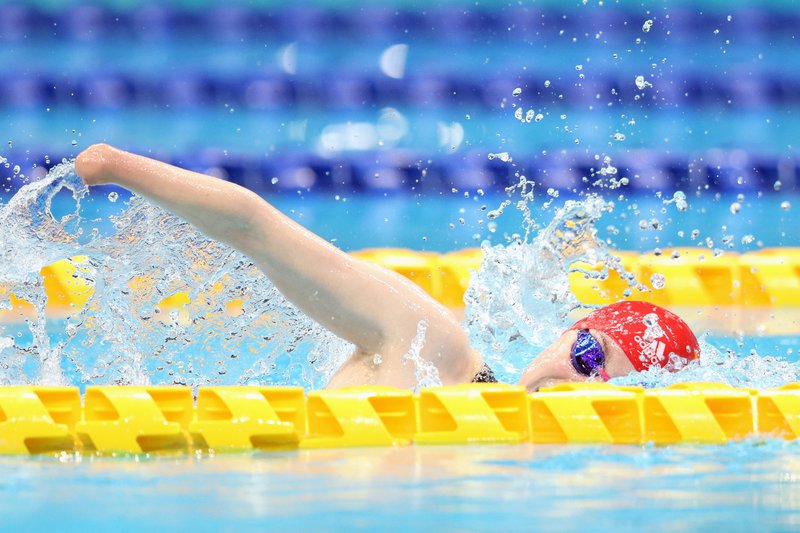 Delighted with the result, Shaw said:
"I don't really know what to say, I'm just so happy right now – I've got the biggest support back home from my family and friends and want to say the biggest thank you to them because they're all so amazing.
"I was going into the race hoping for a PB and that's what I did, so I'm really happy as I was nervous before with it being my main event up first. My coach really helped calm me down to get me ready to swim tonight and knowing my family were all getting together back home to watch and cheer me on is super special."
There was further strong showing in finals from Louise Fiddes and Jessica-Jane Applegate in the Women's S14 100m Butterfly and Zara Mullooly in the Women's S10 50m Freestyle on Wednesday evening in Tokyo.
Fiddes and Applegate finished 5th and 6th respectively, with the former highlighting positives ahead of a busy Games ahead:
"I'm so pleased to have been in the final here and I'm really happy that it's so competitive, it just proves that the Paralympic movement is really taking a step forward.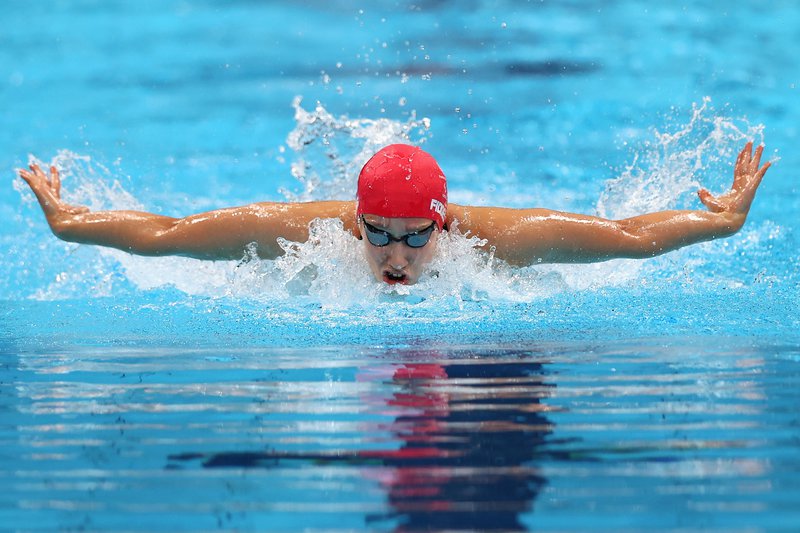 "Even though I didn't swim near my best time, I'm just glad that the Games are happening after everything that has gone on, and with so many of the British team having had such a hard year with lockdowns and everything I'm very excited for the rest of the week"
Mullooly took 7th in her final from an outside lane, equally echoing excitement of what is still to come having dusted off the cobwebs on day one of the Games: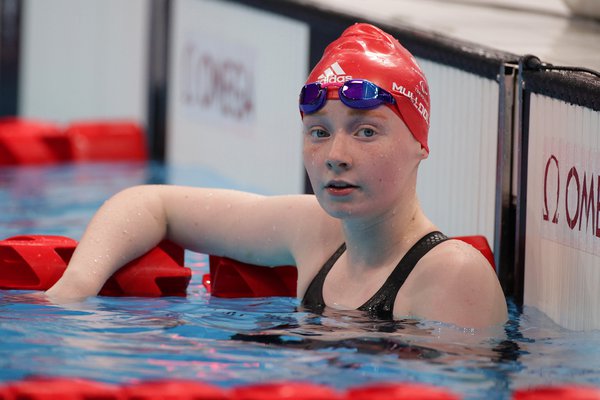 "I'm not exactly famous for my starts or my stroke rate, so the 50m was always going to be a struggle [to medal in], but so happy that I've made my first final - I'm delighted just to be here and looking forward to the rest of the week."
Earlier on in the heats, Lyndon Longhorne got his busy Paralympic campaign underway in the SB3 Breaststroke, producing a season's best for 12th overall in the first of six individual events on his Games programme.
Commenting on his experience, the Derwentside SC swimmer said:
"Amazing to be honest, fastest I've been this season so happy with that for day one, we move onto day two ready to go again.
"To be here after ten years of work it's hard to put into words. To think I'd left swimming back in 2016, and then having my little girl in 2018 and starting her with water babies before she was one and I was like 'why not get back in the pool?'. It's been a roller coaster but it's been one amazing journey that I've been on".

Stay on track of all the action across the Tokyo 2020 Paralympic Games by visiting our 'What's On?' page.