Manchester will play host to the 11th edition of the Para Swimming World Championships from 31st July to 6th August 2023,  World Para Swimming and British Swimming can today announce. 
Taking place at the Manchester Aquatics Centre - home of the British Para-Swimming National Performance Centre - the event is being hosted in partnership with UK Sport and Manchester City Council, and will be the first time the city has hosted this world-class competition.
Manchester 2023 will be the third time the World Championships have taken place in the United Kingdom, following London in 2019 and Glasgow in 2015. London 2019 welcomed 637 swimmers from 73 nations to a thrilling event which saw 188 records broken, including 39 world records - with the British team amassing 47 medals across a memorable meet. 
Alice Tai's sensational seven golds, as well as a hat-trick of titles for Tully Kearney and Reece Dunn, were among the highlights three years ago - and Britain's para-swimmers will be targeting more success on home soil in Manchester, one year out from the Paris 2024 Paralympic Games. 
The Manchester 2023 event follows the rescheduled Madeira 2022 Worlds, set to take place in June this year. The 10th instalment of the Para Swimming World Championships were moved from 2021 to 2022 to avoid clashing with the Tokyo 2020 Olympic and Paralympic Games, which were delayed a year by the global Covid pandemic.
Speaking of the confirmation that the Manchester Aquatics Centre will play host to the best para-swimmers from across the globe, Craig Nicholson, Head of World Para Swimming, said: "We are extremely happy to share the news that Manchester will host the 2023 World Championships. The Manchester Aquatics Centre is a fantastic venue and the city's tradition in hosting great sporting events speaks for itself. We look forward to a remarkable event in a country with a true passion for Para swimming as we witnessed during Glasgow 2015 and London 2019."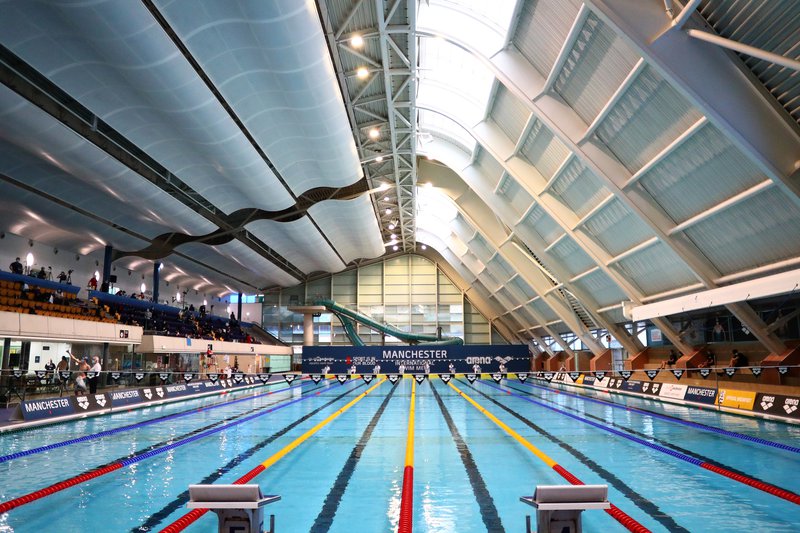 British Swimming CEO Jack Buckner added: "I'm delighted that the UK once again can host the Championships and we look forward to welcoming everyone to Manchester. London 2019 was fantastic, and I know that everybody involved will work tirelessly to ensure we deliver a spectacular event for athletes and fans alike again. 
"The UK has a great track record of delivering world class sporting events, and I am confident that the Manchester 2023 Para Swimming World Championships will be no different, showcasing British athletes and those from around the world at the very pinnacle of their sport, as well as providing a platform for their inspirational stories."
Paralympic silver medallist Grace Harvey trains at the British Para-Swimming National Performance Centre, based at the Manchester Aquatics Centre - so it is no surprise that she is relishing the prospect of the 2023 World Championships.
"I'm incredibly excited that the 2023 Para Swimming World Championships are coming to Manchester. It's my home pool, so it'll just be great to have some really fast competition right before the 2024 Paralympics in Paris the following year," she said. 
"Having the competition in Manchester is really special. A lot of the British Para-Swimming athletes are based in Manchester, so it'll be a great home advantage - and I know we actually love competing here whenever we get the chance to do that!"
Councillor Luthfur Rahman OBE, Deputy Leader of Manchester City Council, added: "This is fantastic news for both swimming and the Para sport movement, and I'm proud that Manchester has been chosen to host the Championships in our flagship Aquatics Centre. Manchester has a long history of hosting sporting events that have proven to be a huge success. I'm sure the 2023 Para Swimming World Championships will be no different."
Esther Britten, Head of Major Events at UK Sport, said: "I am delighted that UK Sport and The National Lottery are able to support this event. Our ambition over the next decade is to host major events which reach, inspire and unite the nation and I truly believe hosting this World Championship will play an important role in helping us achieve this."
For regular updates on the 2023 Para Swimming World Championships and ticket information, register for the monthly British Swimming newsletter here.