Athletes descended on the Wales National Pool this weekend to contest a key long course meet on the competition pathway for para-swimmers across the Home Nations.
With the start sheets featuring names of Paralympic Champions, alongside those just beginning on their competitive para-swimming journey, the British Para-Swimming Winter National Meet held twenty-four Open Multi-Class events across Saturday and Sunday, with a further eleven finals across two evening sessions specifically for events in which athletes could achieve Commonwealth Games (CWG) consideration times.
Among those to produce leading performances, Toni Shaw recorded a double Multi-Class point's victory in the space of fifteen minutes with wins in both the Women's 100m Freestyle and 200m Individual Medley. Impressively the University of Stirling swimmer achieved a further two podium places in the Open competition (400m Freestyle and 100m Butterfly), with a busy schedule of seven swims in total across the two days.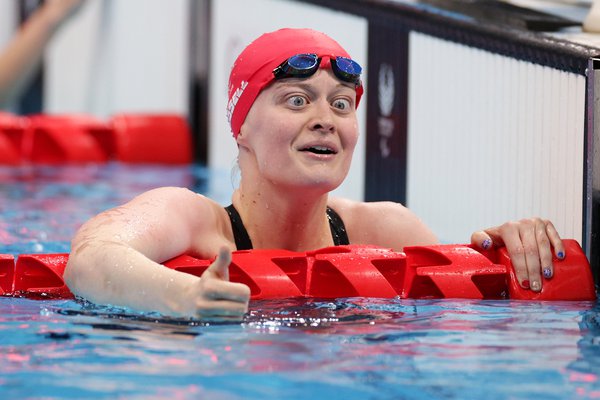 The highest individual race point score of evening sessions was delivered by Hannah Russell (S12) in the Women's 50m Freestyle, with the three-time Paralympic Champion achieving 844 points to top the rankings in the splash'n'dash showdown. Thomas Hamer (S14) and Maisie Summers-Newton (SB6) were the two further athletes to break through the 800 point barrier in CWG consideration events, securing triumph in the Men's 200m Freestyle and Women's 100m Breaststroke respectively.
Multi-Class Open events awarded podiums across three different age categories at the British Para-Swimming Winter National Meet; 13 and under, 17 and under and 18 and over, meaning in excess of 200 medals were handed out. Aside from the podium there was a brace of British records for Lyndon Longhorne, as he lowered his own S4 50m Freestyle and S4 50m Butterfly national bests.

Full results from the British Para-Swimming Winter National Meet can be found here.

Clegg claims quintet of short course world bests
Paralympic multi-medallist Stephen Clegg was meanwhile competing this weekend at the Scottish Winter Short Course Meet, at the Royal Commonwealth Pool in Edinburgh. The S12 swimmer setting world best short course times in his classification across five events; 100m Freestyle, 50m Butterfly, 100m Butterfly, 50m Backstroke and 100m Backstroke.
Speaking of his form, Clegg commented:
"I'm really pleased. I always come into a meet expecting high standards from myself. Training has been really relaxed with my coaches Mat and Chris being really good with me coming out of Tokyo. My focus is to make sure that I'm getting back to enjoying swimming, enjoying training which I really have been of late, and that's translating into the competition pool.
"It's hard to say but Tokyo was a disappointment overall because I went there to win a specific race and I fell short of that by a very small margin. It was quite difficult to come back at first and that's where my coach has been really good with me. I'm not focussed too much on the butterfly, just because mentally I need a bit of a break from it. But I'm still staying fit, and still staying in touch with swimming, working a lot more technically than anything else, and mental head space plays much more an important part in the competition pool than some people realise."

Read more in the event reports by Scottish Swimming here.