The para-swimming star will be one of the ParalympicsGB team's top fans this summer as she continues her recovery from surgery.
Alice Tai has been keeping herself busy during her enforced time out of the water working on her university studies as well as releasing a debut single with her band BLUSH! (check out 'Hypnotise' here!) - and whilst the Olympic, World, European and Commonwealth Champion is disappointed to not be competing in Tokyo this summer, she's excited to see all her teammates perform on the Paralympic stage.
With so much to look forward to across 10 days of action, we asked Tai to pick out a couple of teammates and races to watch out for! 
"I know there's a lot of younger athletes on my list but for me there's a lot of excitement within that group and I think that they're going to pull a few surprises out the bag."
Stephen Clegg
Look out for Stephen in the S12 100m Backstroke, S12 100m Freestyle and S12 100m Butterfly events.
He was in Rio and he was there swimming backstroke, and that was probably one of the first times I ever chatted to him. From there he's really just gone from strength to strength. In terms of his attitude towards the sport and how he looks at tiny aspects of his technique I feel as though he's still got a load to give so I'm really excited to watch him in Tokyo.
Hopefully he can break his own world record again [in the S12 100m Butterfly] and see where that places him.
Women's SM6 200m Individual Medley

Look out for the final on Thursday 26th August.
So we've got Maisie Summers-Newton, who I believe is still the world record holder, we've got Grace Harvey who has smashed her PB in the 200m IM every time she's swam it and she's been training really well, so I'm excited to see how close on Maisie's heels she is. Then obviously there's Ellie Simmonds, who is a legend in Paralympic sport - so watching those three all hopefully in the final will be incredible and I can imagine there will be great racing within Great Britain, as well as with the international athletes.
Toni Shaw
Look out for Toni in the S9 400m Freestyle, S9 100m Freestyle and S9 100m Butterfly events.
I think she has a chance to medal in quite a few – she's extremely competitive across the board and it's her first Paralympics.
I'm particularly interested to watch her S9 400m Freestyle and S9 100m Butterfly. Personally for me, I still think she can drop a lot of time in those events so I'm excited to see how much she can improve.
There's a girl in her classification, Sophie Pascoe (from New Zealand), who is probably favourite for gold in a lot of the S9 events. For Toni to be racing her at such a young age in comparison is incredible because Sophie's an insane athlete so the fact Toni's competitive with one of the most legendary athletes in para-swimming is a pretty big thing.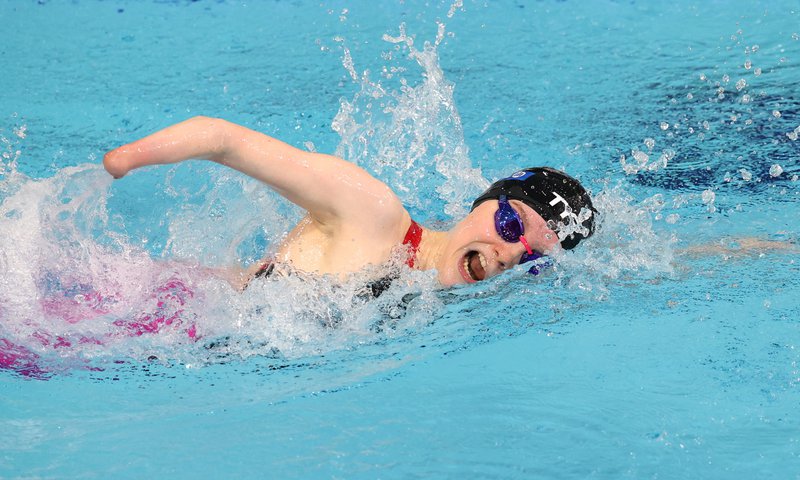 Louis Lawlor

Look out for Louis in the S14 100m Butterfly, SM14 200m Individual Medley and S14 100m Backstroke events.
I've only known Louis for a couple of years, and the amount he's grown as an athlete and as a person I have so much respect for him. He's really found his sense of where he belongs as an athlete and I think he's going to achieve a lot so I'm really excited to see that.
Even out of the pool after he's raced he's just one of those people that has endless amounts of energy, so when it comes to cheering on a hot poolside at the end of your own programme he just comes in at 110% every single time, supporting every single person up and down every length and it really brings that buzz to the rest of the team as well. It's not just his success in the pool he really does care about everyone else which is such an amazing trait to have.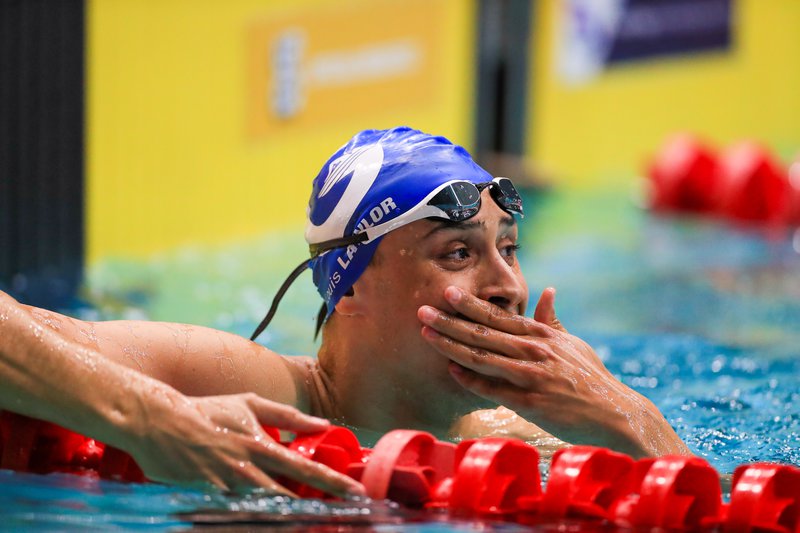 SB14 100m Breaststroke
Look out for the finals on Sunday 29th August.

I can't say breaststroke is my top choice of disciplines to swim, but I do enjoy watching other people swim it because they make it look so effortless.
So Louise Fiddes I've kind of seen come up through the programme right from grassroots and onto the podium where she won at Worlds and I'm really excited to see her compete at a Paralympic Games. I think she's so prepared for it and I really hope she'll be able to replicate her win from London 2019.
I also want to pick out Scott Quin in the men's race as everyone deserves to see his lucky underpants dance! Beyond that, he absolutely has the potential to win and is such a competitive racer, so in terms of events to watch the SB14 100m Breaststroke on the Women's and Men's respectively is going to be exciting. 
Stay on track of all the action across the Tokyo 2020 Paralympic Games by visiting our 'What's On?' page.