Toni Shaw had a breakthrough 2018, which included a Commonwealth Games debut and maiden European Championship medals - and 2019 has brought even more success as she gears up for Paralympic year. 
The last 12 months saw Shaw compete at her first World Para-Swimming Championships in September, the 16-year-old heading home with two golds - in the 34pt 4x100m Medley Relay and the 34pt 4x100m Freestyle Relay - two silvers and two bronze medals after a brilliant performance in London.
Those triumphs helped Shaw make the 10-person shortlist for BBC Young Sports Personality of the Year earlier this month, alongside teammate and friend Maisie Summers-Newton.
As the Aberdeen-based swimmer headed off for an end-of-year break, we spoke to her about meeting her targets for 2019, making her Worlds debut - and whether she'll be out in the snow this festive period!
What were your goals for the year - and how have you done in hitting them?
"Twelve months ago my targets were to go under 1:09.00 for the S9 100m Butterfly, and to qualify for the World Championships. I achieved both of those goals in 2019. I swam a 1:07.83 (a new British record) in the fly."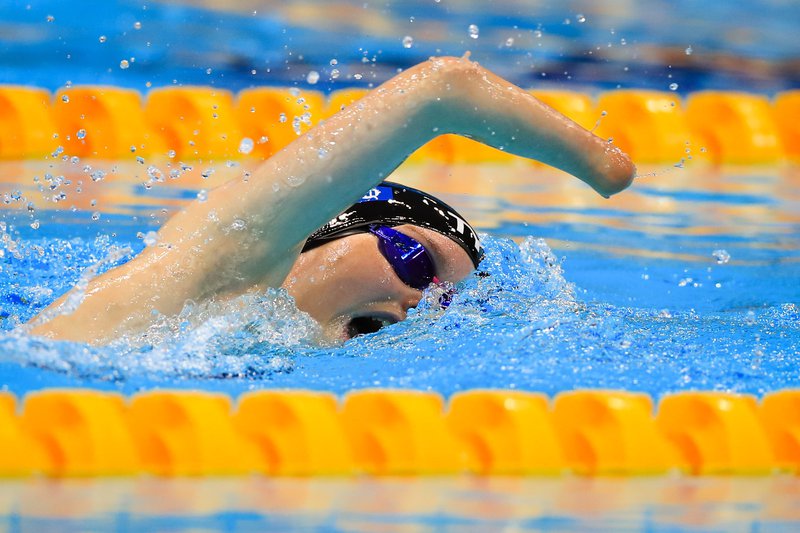 What has been your highlight of the year in the pool?
"That has to be competing in the relays at the World Championships - and becoming world champions. The whole experience was unbelievable, and it was made even better with a home crowd who cheered us all the way, which made it extra special."
What about away from swimming?
"Getting good grades in my exams was my highlight of 2019 out of the water."
What did it feel like to be on the BBC Young SPOTY list?
"I was shocked to be nominated, and to be nominated with Maisie was crazy, as she's an absolutely amazing athlete and a great friend."
What is your favourite thing about Christmas?
"I love Christmas Day and celebrating with everyone. I do love the look of snow, but I think I'd be inside staying warm if it did snow!"