Kate Shortman and Isabelle Thorpe will represent Team GB at their first Olympic Games after being selected by the British Olympic Association (BOA) for the artistic swimming competition at Tokyo 2020. 
The Bristol-based pair secured Britain's place in the event with a brilliant performance at the recent qualifier in Barcelona, placing seventh in the Free Duet final with a score of 85.7332, a fraction shy of their best-ever total, which was recorded at last month's European Aquatics Championships.
Despite inevitable disruptions to their training over the past 18 months, Shortman and Thorpe - who work under coach Paola Basso - have developed well as a pairing and have then provided proof of that progression on the international stage, showing why they belong at the Olympic Games for the first time.
The Free Duet preliminaries at the Tokyo Aquatics Centre take place on Monday 2nd August, with the Technical Duet competition the following day and the Free Duet finals bringing the curtain down on the sport's Games schedule on Wednesday 4th August.
Mark England, Team GB's Chef de Mission for Tokyo 2020, said: "I am delighted to welcome Kate and Izzy on to Team GB for the Tokyo Olympic Games and would like to congratulate them both on their selection.
"We've seen from recent events that Kate and Izzy have a huge amount of talent and their place on this team is fully deserved. Tokyo will be a very special and exciting Games and there is no doubt that they will both relish the opportunity of making their Olympic debuts in Japan this summer."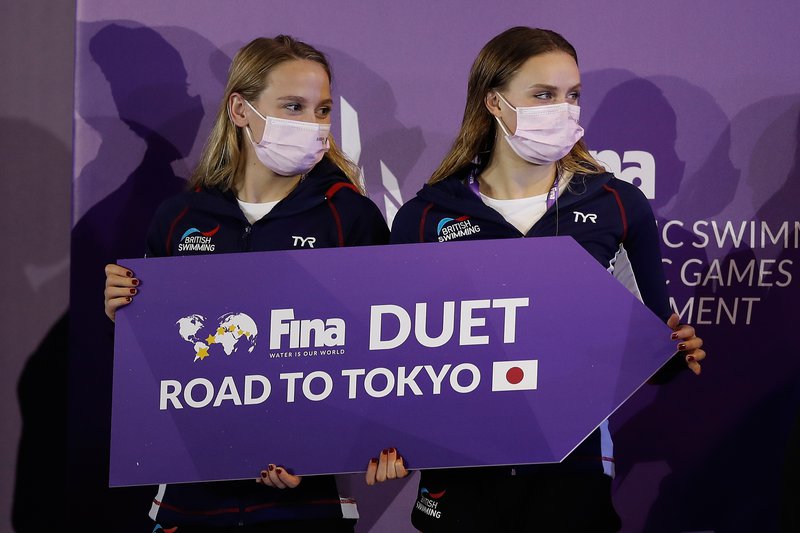 British Swimming CEO Jack Buckner added: "This is such an exciting moment for Kate and Izzy, and we are so proud of everything they have done to get here and earn this Olympic selection.
"Their performances across the recent European Championships and Olympic qualifying event show how they have moved things on since the 2019 World Championships, even at a time of such uncertainty and disruption. A place at the Olympic Games is just reward for all that progress, which is down to the hard work of the athletes, as well as coach Paola Basso and all the support staff."
On her selection, Thorpe said: "I'm so excited to be going to my first Olympic Games! I just can't believe we have finally qualified after all the postponements. It's definitely going to make it even more special."
Duet partner Shortman added: "I can't express in words how much we've had to put into this journey – but to finally be achieving our lifelong dream is a euphoric feeling. I'm so excited to represent Great Britain at my first Olympic Games and to show the world how hard we've been working all these years."