Whilst her divers are still to get back in the water and resume 'normal' training, lockdown hasn't been a time for standing still for Jane Figueiredo and her Dive London squad.
Faced with a completely new challenge, Jane, like so many other coaches and people from all walks of life, has been forced to think outside the box. A time of reflection and questioning both priorities and methods has ensued for a lot of people, but the esteemed coach was keen to focus on the positives when we caught up with her earlier this week.
"Having the time and head space to have really meaningful conversations with people, that ordinarily don't happen, has been amazing. When I'm coaching all day, by the time I get home I'm just knackered, so you just can't do it, so it's been great to build those relationships, especially with our wider support team and I think that's something that will definitely help us over the next year."
That being said it would be wrong not to acknowledge the obvious challenges. Reflecting on the moment the UK went into lockdown and the weeks of uncertainty and change that would follow, Figueiredo said:
"For me, it was the lack of moving forward on goals we set four years ago. The abrupt cancellation and postponement of events too – anyone can have that experience, where you're looking forward to something and then it is no longer happening in that timeframe and then having to adjust your mind set. For us [in regards to the Olympics], it's still going to happen but it's going to be a whole 'nother year.
"First of all I was a little bit upset, but not really too upset because it was a matter of life and death. Your mind set when it's more life and death, it's much easier to manage things that lay ahead. If it was something where people had just chosen to do this, I probably would have felt quite different."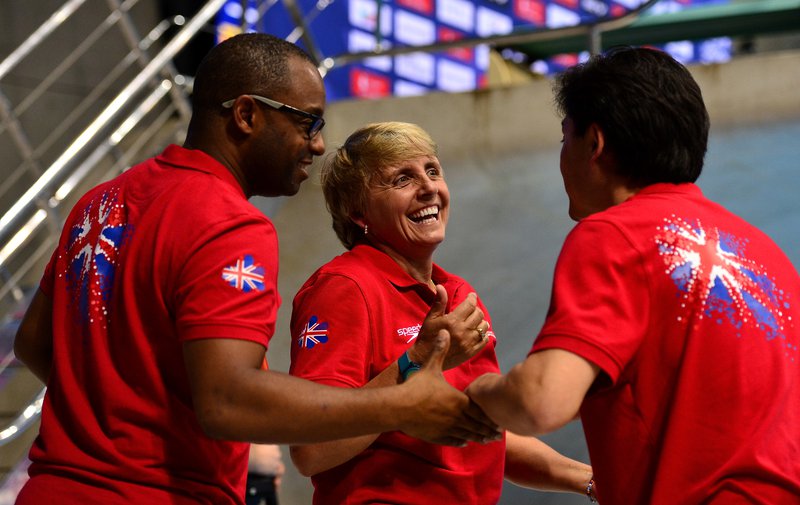 The Olympic Games will still take place in Tokyo, albeit 12 months later than originally planned, and so athletes across the UK and around the world have shifted their focus, training programmes, and for some, ambitions.
"From a performance stand point, it is what it is. It definitely changes the environment, especially for people who were primed to succeed this year, and it now opens the door to people who may have not made the Olympic Games to now possibly have a chance. That changes the perspective for a lot of athletes; is it fair or not, especially for those people who thought this year was their chance? Well they've just got to step up and recreate that advantage."
When we spoke to the Olympian turned coach, it was a key week in that re-focusing phase.
"We're in the process right now of reviewing our goals, and taking the goals we set in 2019 for the 2020 season and seeing if they're the same, reflecting on them and maybe looking if we do things a little bit differently. For example, just yesterday I reviewed Tom's goals on my own, ready to discuss with him today – there might not be a lot of changes but there could be a few things that we might not have looked at and this gives us another chance to look at it again.
"The main goals are still there for all of our divers – they have to be physically, mentally and emotionally prepared. Now that we sort of have a calendar, which potentially includes an Olympic Trials, which wasn't there before, we know we have to be ready in January, for February at the World Cup where we'll compete for the remaining Olympic spots, so those goals don't change."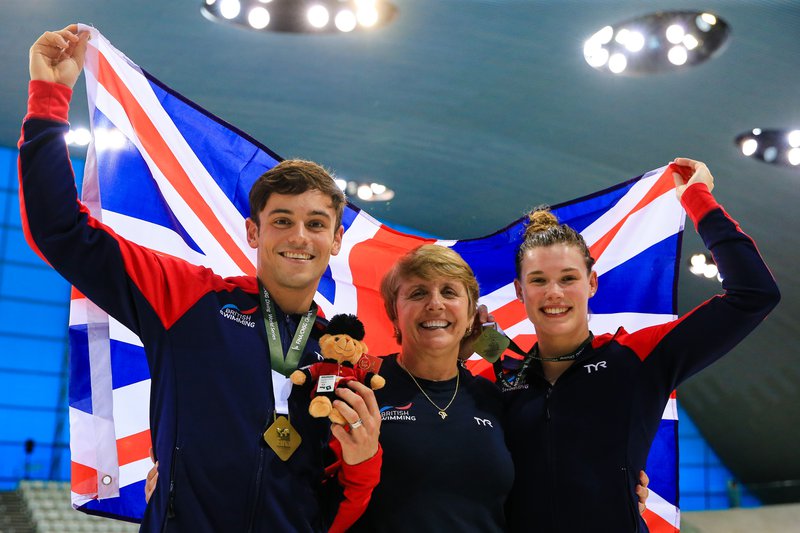 Whilst the focus is now firmly on the future, the multi-Olympic medal winning coach was quick to praise all of her athletes in the way they've dealt with lockdown and the extended time away from both the pool and competition.
"The athletes have done an amazing job in lockdown and have all been very dedicated to staying in shape and keeping their minds occupied. We've done a lot of work with our sports psychologist to start working on our mental attributes a lot earlier than we normally would. We've done some really good 1:1s and we've just said, 'what do we need that we haven't already started working on'. I'm feeling much better about things already."
With a constant quest for knowledge and improvement, the Dive London coach is keen to implement some of the aforementioned positives when we stabilise into the 'new normal', whatever that may look like.
"I think I've learnt that we can do a lot more mental preparation and we'll continue to do a lot more of that. We've had lots of Zoom meetings looking at it and we'll make it a priority, without going over the top. Injury prevention has also been a big one. During lockdown we tried to focus on the things that each athlete has an issue with and over the last three months, working with our physio and strength coach we've really tried to iron out those issues. It doesn't guarantee that we won't have injuries but hopefully we'll be in a better starting position when we start hammering the physical preparation."
From Figueiredo's standpoint, the future is full of opportunity.