Great Britain were treated to a further two diving medals on Friday night as Kyle Kothari and Ben Cutmore produced a golden display in the Men's 10m Synchro, with Yasmin Harper adding a brilliant bronze in the Women's 3m Springboard.
With Mixed 10m Synchro success already under his belt, Kyle Kothari partnered European senior debutant Ben Cutmore to gold in the Men's 10m Synchro. The Dive London duo's quality display was underpinned by consistency throughout, and two polished required dives provided a solid opening platform.
The competition began in earnest in round three as the British pair landed a Forward 3 ½ Somersaults Pike (107B) for 72.00 points to sit between their Ukrainian and German competitors as the leading trio on the scoreboard. After further back to back 70 plus point dives Cutmore and Kothari had built a 12.54 point buffer on third however the pecking order remained unchanged and the end of the penultimate round.
Ben and Kyle took the opportunity to pile on the pressure one last time with their Back 2 1/2 Somersaults 1 1/2 Twists Pike (5253B) notching a score of 76.80 from the judges. The Ukrainian team had a degree of difficulty advantage on their final effort but missed the mark in executing their riskier closing dive selection and had to settle for silver behind Britain's latest European Champions.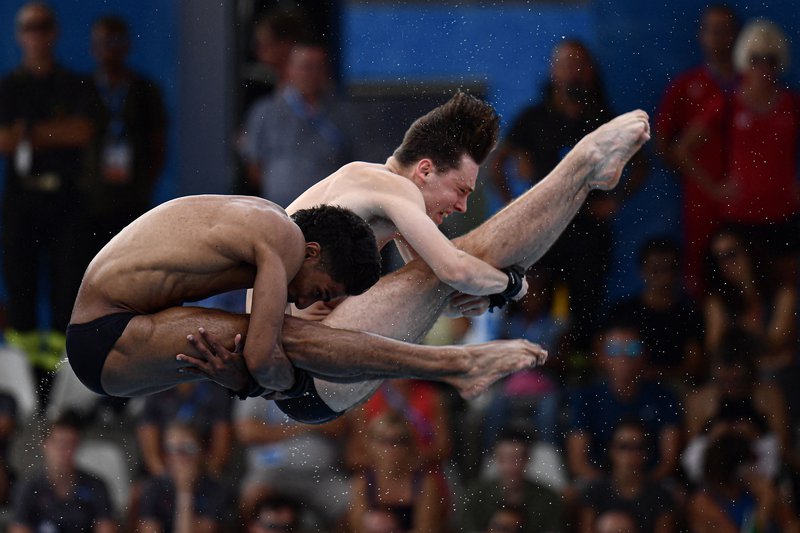 Of their 390.48 title winning tally, Kyle Kothari said:
"That one was sweet - it's an Olympic event and the main event for both of us coming here, the one we wanted to do well in and the fact we managed to get a gold the both of us were absolutely jumping up and down as soon as the scores came up for the Ukrainian's dive. Alex our coach told us to calm down and wait for the German's to go but I knew at that point we'd won.
"I think we were in a nice position where we had a lower degree of difficulty dive and we knew what they had and what they needed as well. We could only execute it well and it was out of our hands, and diving first definitely helped us in that scenario because we put the pressure on and it's up to them to drop it."
Ben Cutmore adding:
"For me, just missing out twice on a medal at Commonwealth Games made me really hungry to get a medal here. When I woke up this morning I actually looked at Kyle's gold medal from the other day on the side and I was like 'I want one of those'.
"Kyle told me to keep it chill, keep it steady and any medal is possible. I feel like I've been very driven here and I really like this pool so that helps as well."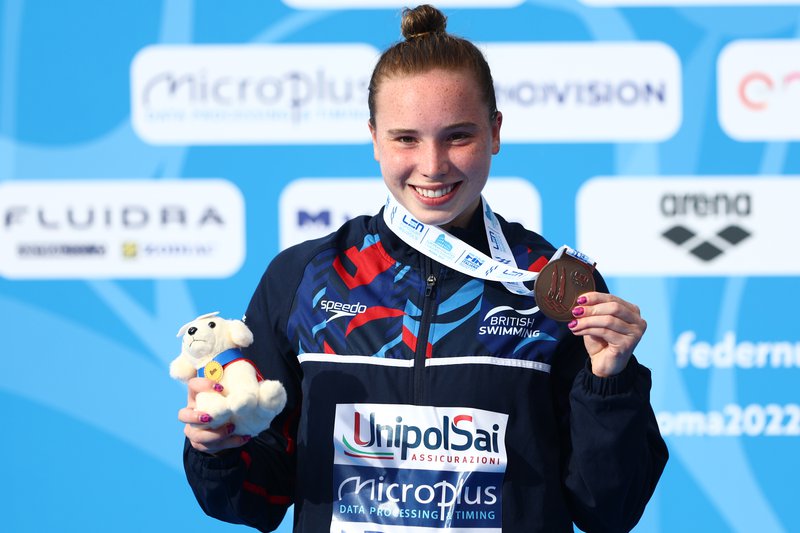 A maiden international senior medal followed for Yasmin Harper as she kept pace with Europe's best for bonze in the Women's 3m Springboard.
After getting off to a good start with 63.00 points for her Forward 2 1/2 Somersaults 1 Twist Pike (5152B), the Sheffield diving athlete joined a breakaway trio on the leaderboard in round three with a magnificent Forward 3 ½ Somersaults Pike (107B) accounting for 68.20 points towards her medal winning score.
Two final composed dives saw the Tom Owens-coached diver reach a total of 296.20 to round out her season with a well-deserved spot on the podium.
"I'm so pleased to end my season on a high" said Yasmin,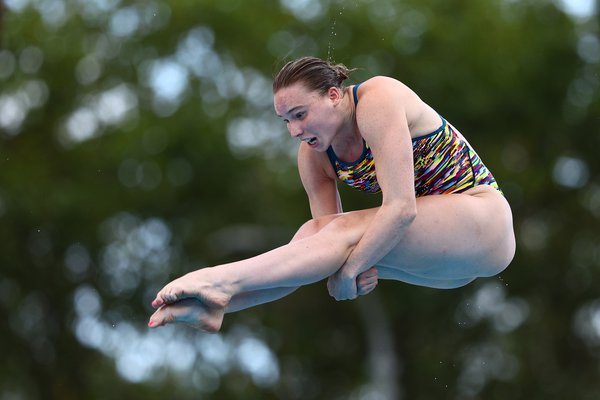 "It's been pretty nonstop since May and I didn't really have the world champs I wanted, Commonwealths was still a little bit disappointing but I'm really pleased to come here and get bronze.
"After my round three dive it was like 'ok, I've got to keep it up now' but from the beginning I was really hoping to put in some good dives to get a result today."
Experienced campaigner Grace Reid meanwhile placed eighth after never quite finding herself firing on all cylinders either through the preliminaries stages or final. Her form earlier in the week however sees her leave Rome with Team bronze and Mixed 3m Synchro silver.  
Summing up her day in the office, Grace commented:
"Not quite the way I wanted it to go to be honest, it's the worst I've dived individually so for that to be the last performance of the year I'm gutted but I'm also trying to remember how long this season's been and how much I've achieved so I'm trying to put it in perspective but right now I'm just quite disappointed.
"I've been really enjoying my diving this year but I think right now I'm just desperate for a bit of a break."
Over at the high diving, Aidan Heslop produced a high scoring 140.40 point Back 3 Somersaults 4 Twists (5268D) effort to move up into second place in the standings after two rounds, whilst Owen Weymouth is currently eighth overall.
Full results from the diving at LEN European Aquatics Championships can be found here, with full details of BBC live streaming of scheduled events available here.