Newly-crowned Olympic 10m Synchro champion Tom Daley comfortably booked his progress into Saturday's individual 10m Platform semi-finals with an assured performance at the Tokyo Aquatics Centre – but Dive London teammate Noah Williams could not find his best form to exit at the preliminary stage.
Daley became the first British diver to win three Games medals earlier in the meet, and following Jack Laugher's brilliant bronze in the Men's 3m Springboard on Tuesday saw him level up that record, he is now aiming to become the first to win four.
An overall tally of 453.70 is some way off the three-time world champion's best, but after a slow start, he quickly rediscovered his composure and superb technical ability to qualify as part of the 18 in the next round, moving through fourth. Williams' score of 309.55 summed up a tough day at the office, although the 2020 British champion has plenty of top-level international performances to come and will undoubtedly gain valuable experience from his Tokyo 2020 competition.
With Williams having to wait until the penultimate day of the diving programme to begin his debut Olympic campaign, and Daley returning to individual action after the high of that stunning 10m Synchro victory with Matty Lee 11 days earlier, both Brits took time to get up to speed in this preliminary stage.
A couple of under-par efforts with their opening dives left the Dive London duo looking up the leaderboard towards the top 18, the crucial positions that secure qualification for Saturday morning's semi-finals.
London 2012 10m Platform bronze medallist Daley began his move up the standings with a solid Inward 3 ½ Somersaults Tuck (407C) for 68.80 points, although Williams' Back 3 ½ Somersaults Pike (207B) was not enough to ignite his qualification bid. That came in round three, the 21-year-old Olympic debutant pulling out a promising result with his Inward 3 12 Somersaults Tuck (407C) to pick up 72.00 valuable points.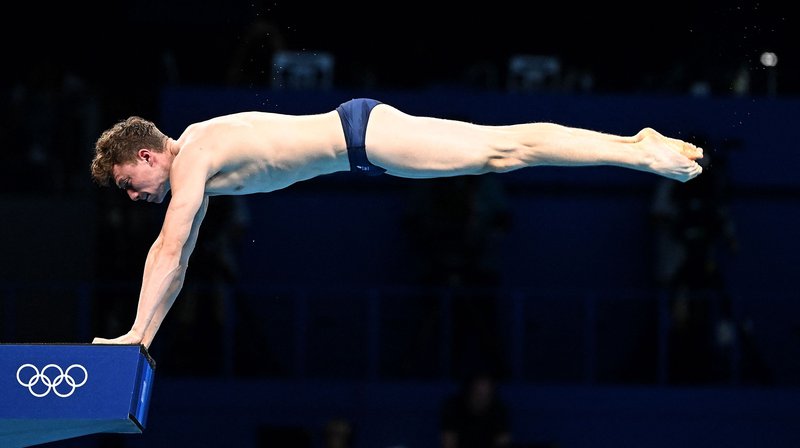 There are few more experienced or decorated divers on the circuit than Daley, at his fourth Games – and the Jane Figueiredo-coached man continued to steadily build his way towards a semi-final spot, thanks in part to a stunning 94.50-point haul for his Armstand Back 3 Somersaults Pike (626B) that brought the highest score of round four.

Daley moved up at least one place with every dive after round one, and he closed out a controlled preliminary performance in fourth place after nailing his Back 3 ½ Somersaults Pike (207B) for 91.80 points, closing on 453.70 points and ensuring he will dive late on in the semi-final, which gets underway at 2am BST on Saturday.
Williams, unfortunately, was unable to build on his third dive as he looked to make progress in the biggest competition of his fledgling career. The 21-year-old could not recapture the form that sent him to a stunning FINA Diving World Series gold from the 10m Platform in Montreal last year, coming close to the board during his fourth dive and then struggling to perfect his entries over his last two efforts to finish 27th in the standings.
Williams – who trains under coach David Jenkins – believes he can be a better diver for this experience, saying: "It has only just happened so I've not had too much time to reflect. It's a disappointing day, there are a few reasons for why that could be, but after I take some time and look at why that is, I'll hopefully come back stronger.
"I have to focus on one dive at a time and not get ahead of myself. I did that anyway here, but maybe I need to try harder with that. It's difficult, because over the last year-and-a-half, we haven't had any competition, which I know is the same for everyone. Normally before a competition like this, you'd have had five or six events to try out different things, and we haven't been able to do that.
"I was very nervous on the first dive, but after that I settled in. The next two dives, the second one wasn't great, the third one was better – but then the fourth one was where I went very close to the board, that shook me up a bit. Nearly hitting the board is never fun."
For Daley, his previous experience confirms that it is job done for now from the platform as he works his way towards another attempt at the podium. There was also time for a quick reference to his new hobby, a pasttime that is helping him both before and during competitions.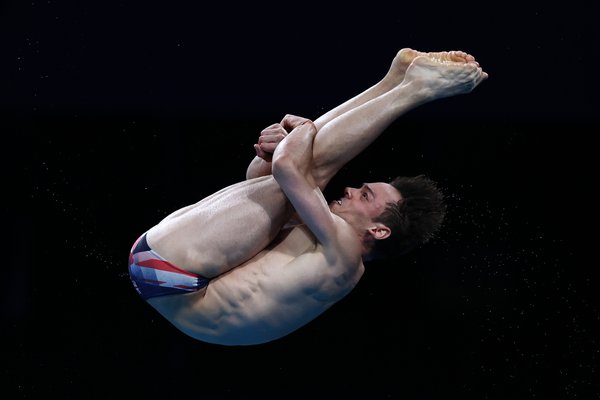 "Overall, I'm happy to have qualified. The difference between qualifying 1st or 18th to a semi-final, I learned from Rio that you can win a prelim but you have to be able to consistently survive through the rounds where it actually counts," he said.
"The first dive wasn't great, but I've been feeling really good out there. I'm moving really well, the height of my dives is really good, I'm making everything really easily. I just need to make those micro adjustments now. When you haven't competed for a while and then suddenly you're at an Olympic Games, there's quite a lot of adrenaline. So being able to actually handle that is something that, once I got into the swing of it, it felt good to be out there and I've been having a lot of fun.
"I think the knitting has made a massive difference. There's a long wait between the synchro and individual competitions and a long time to think – and my time to think has been replaced with knitting. It's been such a great distraction for me to be mindful, but also resting.
"I was knitting my Team GB cardigan earlier, I posted that on Instagram to hopefully raise some money for the Brain Tumour Charity at the same time. It's something I wanted to do as a little memento of my time here in Tokyo. In between rounds today, I was knitting as it allows you to come out of it [the diving] for a little while, to be able to do that and then go back into the diving helped a lot."