Great Britain claimed two bronze medals on the third and final day of the Malaysian leg of the FINA Diving Grand Prix.
Scarlett Mew-Jensen and Yasmin Harper secured a place on the podium after they finished third in the Women's 3m Synchro with a total score of 252 points.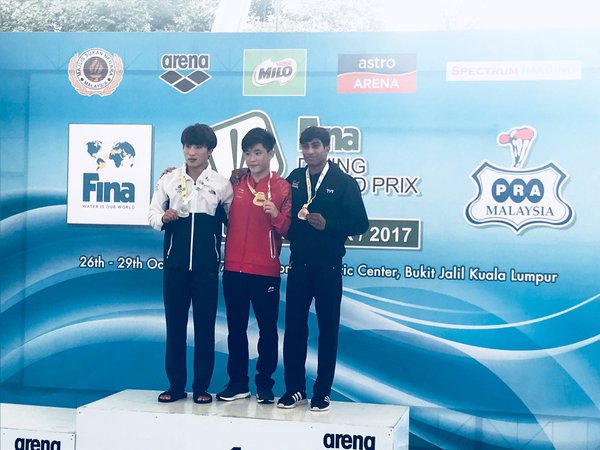 London-based Kyle Kothari posted a final points total of 414 in the Men's Platform final and also collected bronze at the Malaysian National Sports Complex.
Also in action on the final day of competition were Eden Cheng and Emily Martin who claimed fourth in the Women's Platform Synchro.
Scarlett returned to the board to team up with Anthony Harding in the Mixed 3m Synchro, they ranked fourth at the close of competition to round off a positive performance by a young team.
Next stop for the team of six British divers in Asia is Singapore, the seventh leg of the 2017 FINA Diving Grand Prix.