Tom Daley and Dan Goodfellow have won a bronze medal on day one of the FINA Diving World Series in Beijing.
The pair put in a consistent performance scoring a total of 417.93 points but eventually finished behind Aisen Chen and Hao Hang from China in the gold position with 484.29 and the Ukrainian pairing Maksym Dolgov and Oleksandr Gorshkovozov with 417.93.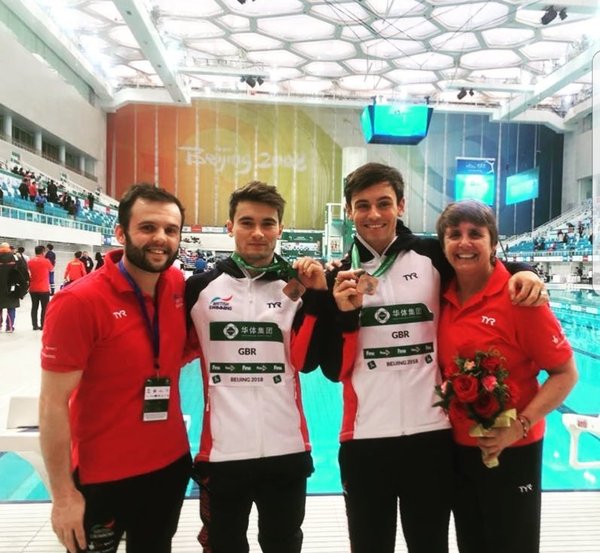 The British pairing had been in second place throughout the synchro platform event, but their final dive - a forward 4.5 somersault in tuck position – the most difficult in their programme scored 62.16 allowing the Ukrainian team to move into second place with their final dive.
The Chinese pairing picked up 92.13 for the same dive, and the Ukrainians scored 78.81.
Daley and Goodfellow's best dive of the day was a reverse 3.5 somersaults tuck scoring 81.60.
The competition continues tomorrow where Grace Reid will compete in the 3m springboard and the 3m synchro with Daley. Goodfellow will also try and secure a place in the men's 3m springboard final.
On Sunday Tom Daley, Lois Toulson and Matty Lee will be looking to make the finals in the individual platform events before Toulson and Lee join forces in the mixed synchro.