Gary Hunt took first place in the fifth leg of the Red Bull Cliff Diving World Series in Copenhagen, holding his nerve in front of 45,000 spectators.
The British six-time series champion  and American Steven LoBue went toe-to-toe from the roof of the Copenhagen's Opera House rooftop - with Hunt eventually clinching his hat-trick of wins at this location.
LoBue smashed the previous competition high-score with a final dive that earned two 10s, but the damage had been done by Hunt in the first round which had seen him earn the hundredth 10 in World Series history. The 34-year-old executed a perfect inward 3 somersaults 1/2 twist into the windy harbour, meaning that the landmark score was achieved during this 10th anniversary season of the sport. A stunning final dive, under huge pressure, ensured that the record winner continued his impressive comeback in this most northerly location of the 2018 calendar.
Hunt said: "I didn't actually know how big the scores were in the last round; I knew I just wanted to finish strong. 
"In Switzerland I finished with a not very good dive, so I wanted to end the show with a bang and then I found out how good that last round was. It's great climbing out of the water here in Copenhagen and have a huge crowd in front of you applauding you. It just pumps up the morale and I want to come back.
"The goal to win the Series is still possible absolutely, anything can happen in this sport. I will do my part. I will pull out my best dives and see what happens."
Fellow Brit Blake Aldridge finished in 14th position in this leg.
Despite a shaky start to the series Hunt now sits in second place across the while series with two events still to go.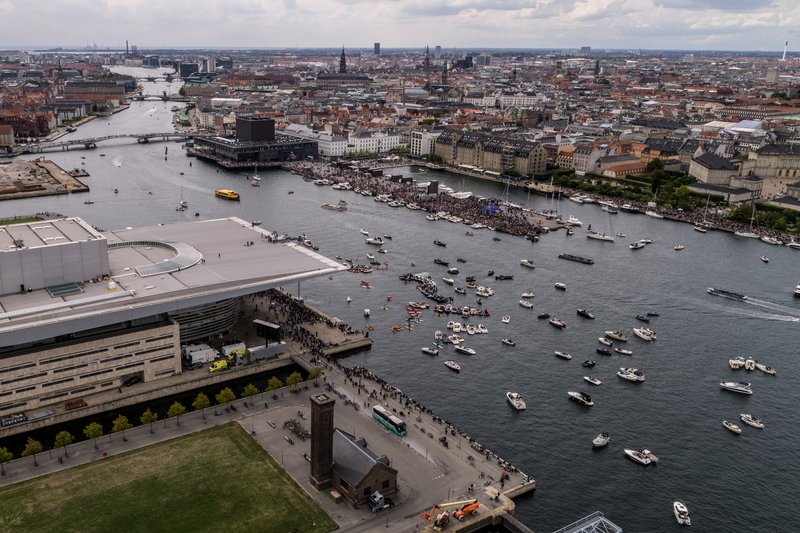 ---
Results - Stop #5, Copenhagen | DEN

1- Gary Hunt GBR 453.70pts
2- Steven LoBue USA 431.80
3- Jonathan Paredes MEX 419.75
4- Alessandro De Rose ITA 403.85
5- Andy Jones USA 393.70
6- Sergio Guzman (W) MEX 380.05
7- Constantin Popovici (W) ROU 375.10
8- Kris Kolanus POL 357.60
9- Oleksiy Prygorov (W) UKR 340.70
10- Nikita Fedotov (W) RUS 338.70
11- Kyle Mitrione (W) USA 325.75
12- Alain Kohl (W) LUX 264.65
13- Orlando Duque COL 149.40
14- Blake Aldridge GBR 139.20
---
Standings (after 5 of 7 stops)
1- Steven LoBue USA – 700pts
2- Gary Hunt GBR – 610
3- Jonathan Paredes MEX - 550
4- Andy Jones USA – 440
5- Michal Navratil CZE – 410
6- Kris Kolanus POL – 400
7- Blake Aldridge GBR – 368
8- Alessandro De Rose ITA - 339
9- David Colturi USA - 330
10- Sergio Guzman (W) MEX – 240