By the time the curtain comes down on the British Championships in Plymouth on January 26th, it will be exactly six months until the first day of diving at Tokyo 2020.
The Olympic Games are the primary focus for elite athletes across the sporting spectrum this year - and Dive London Aquatics' Scarlett Mew Jensen is no different. 
Fresh from a memorable 2019 season that saw her claim her maiden individual British title in the 3m Springboard and go on to make her World Championships debut in Gwangju, Mew Jensen is now targeting a spot at her first Olympics later this year. 

That bid will include her looking to get back on the national podium again at the Plymouth Life Centre (January 24th - 26th), after she secured 3m Synchro gold and a silver in the 1m Springboard event in Edinburgh last June, as well as the 3m title. 

And while Mew Jensen believes a British Championships in Olympic year will bring added pressure, she is also looking forward to a greater buzz around the event in the build-up to Tokyo. 

"I would love to be given the chance to grab an Olympic spot for the women's 3m individual," says the David Jenkins-coached athlete, who was also in action across four categories at the 2019 European Championships. 

"There is definitely a higher pressure in the air for this year's national championships, but there's also a feeling of excitement.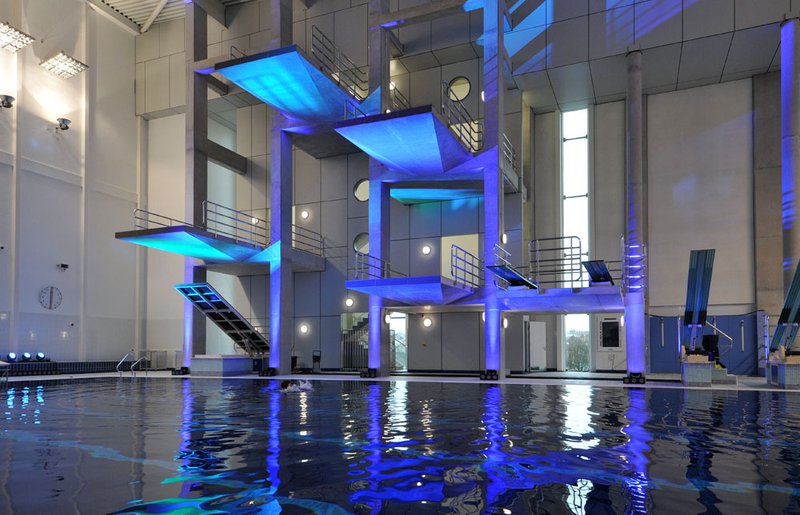 "Training has been a lot more intense in the lead up this time, both mentally and physically. But I am determined to keep myself composed and calm going into the event.
"Even though Christmas has just gone and it is a time to relax, I understand that compromise is required - I had to maintain my fitness throughout the holiday period and had to keep in mind the goals that I wanted to achieve in the next year!" 
Mew Jensen heads into 2020 with that national 3m Springboard crown to defend, following a personal best performance at last year's meet. 
She qualified third from the preliminary round for the final, before powering on to gold with a score of 302.00 - 3.9 points ahead of Dive London teammate Grace Reid. 
That proved to be just one of several memorable 2019 moments for Mew Jensen. 
"It was an incredible experience winning the individual title last year," she recalls.
"It was the first time all of my dives came together in one complete, consistent list, and to score 300 at a national championship was really the highlight for me.
"In fact, 2019 was a full year for me with so many experiences that I am so grateful for, including the World Championships in Gwangju, which was an amazing opportunity."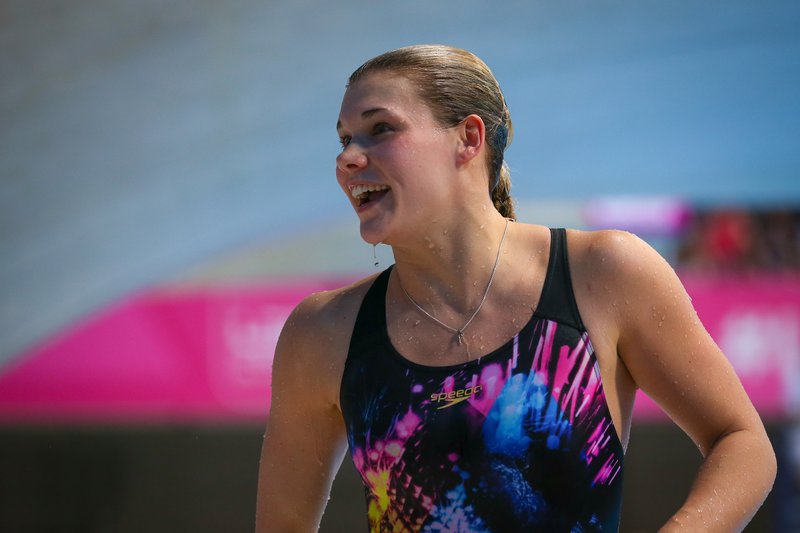 Mew Jensen is set to be back in competitive action at the British Championships, against diving friends and teammates from across Britain. 
Going up against the country's best - as she has done for the past three years - is also a good preparation for what may be still to come over the next few months.
"It's always great to see some of my closest friends, who I have been competing with since I was young," says Mew Jensen.
"Seeing the progress and improvement needed always sets me up for the year ahead."
So as the event closes in, how is Mew Jensen planning on keeping calm in the heat of competition?
Well, the Dive London competitor - who says Skepta song Konnichiwa will be the final track she listens to before heading poolside - will have the headphones in.
But how does she know what to listen to in those high-intensity moments? 
"I listen to music in between each of my dives, to reset my mind and focus on one dive at a time. The type of song I listen to depends on the amount of adrenaline I feel after the previous dive." 
You can be at the Plymouth Life Centre to see Mew Jensen and her fellow divers face the music at the British Championships by purchasing tickets HERE - and see what 2019 Men's 10m Platform champion Noah Williams is thinking ahead of the upcoming event HERE.