The 2019 British Diving Championships provided a watershed moment for Noah Williams.
The Dive London Aquatics athlete headed to Edinburgh fresh from making his World Diving Series debut a month earlier, and ended the national championships with a maiden individual title under his belt, alongside a new personal best. 
Williams scored a resounding victory in the Men's 10m Platform event, qualifying top from the preliminary round before recording an eye-catching score of 509.65 points in the final, a tally boosted by a stunning fifth-round dive - a forward 4 1/2 somersaults 2 1/2 twists tuck (109C) - that received a 98.05 from the judges. 
That display saw him on the plane to Gwangju for his first World Championships appearance in July. A top-10 finish followed in the individual 10m event, as well as a placing of fourth with Robyn Birch in the Mixed 10m Synchro final - less than three points off the podium. 
It is safe to say, then, that Williams has plenty to reflect on from the last 12 months as he prepares for his next British Championships in Plymouth later this month (January 24th-26th). 
"It was a great experience winning nationals last year," says the David Jenkins-coached diver.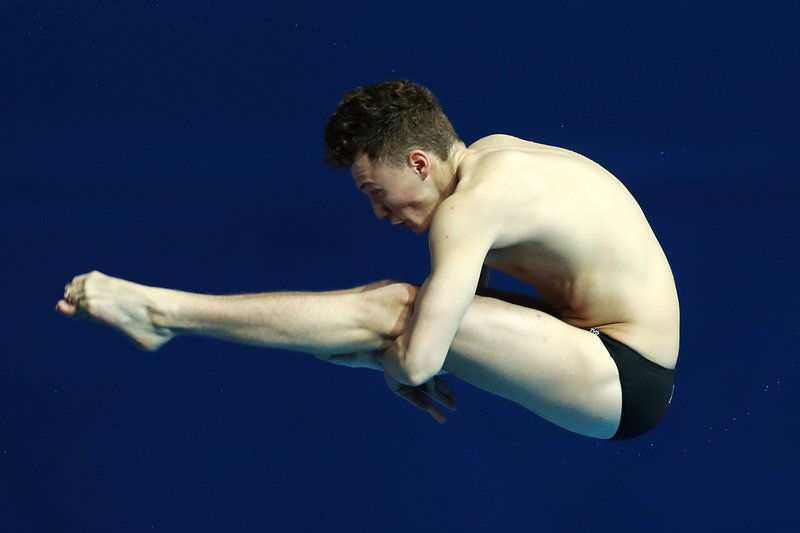 "It was straight after my first World Series experience, so after watching all the amazing divers there, I was ready to try to qualify for the World Championships to get to compete alongside them.
"Getting a big PB and finally scoring over 500 was the best part for me. 
"Looking back on 2019, I believe I have learned a lot about myself as a competitor and developing my mental resilience in competition, because even if one dive doesn't go great, I can still compose myself for the next few dives." 
Williams' qualification for the Worlds 10m Platform final saw him secure Team GB a spot in that event at this summer's Olympic Games - as did teammate and double Olympic medallist Tom Daley. 
The Tokyo Games are the overwhelming focus for elite athletes in 2020, and Williams is no different, although he recognises the quality of his fellow British divers also looking to make that spot their own.
The 19-year-old will be competing against many of those national teammates in Plymouth in a couple of weeks' time - and he explains how they can play such a big part in driving each other on to greater performances.
"I am very determined to make the Olympic spot my own, but the other GB divers are probably just as determined to get the spot," adds Williams. 
"There are such great divers in Great Britain like Matty Lee, Matt Dixon and Lucas Thomson, all fighting for the same spot.
"When I walked out at Worlds - which was the biggest competition I have ever done and may ever do - seeing the rest of the team there cheering calmed me a lot and encouraged me to do better."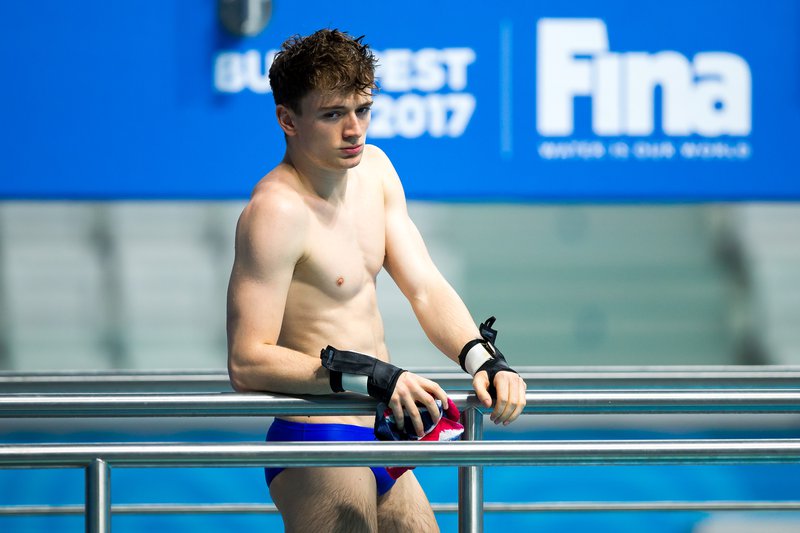 All eyes are now turning to Plymouth and the 2020 British Championships, when the nation's best will be on show and looking to display their Olympic credentials. 
So what are Williams' aims for the upcoming event? 
"It's very early in the season and I have had a few setbacks in this pre-season, but I would like to show a steady and consistent list in Plymouth later this month," he says. 
And what will be in the Dive London Aquatics man's headphones just before he heads poolside to compete? 
"Get Gassed by FooR is the song I'll listen to last." 
You can be at the Plymouth Life Centre to see Williams and his fellow divers in action by purchasing tickets HERE.