Maria Papworth and Anthony Harding have been selected for Team GB's Youth Olympic Games squad.
Papworth from Dive London Aquatics Club, and Harding from Leeds Diving Club will be travelling to Buenos Aires in Argentina for the prestigious event along with 42 British athletes across 17 sports.
The event will take place from 6th to 18th of October, with the diving events taking place from the 13th to 17th. Both will compete in the 3m events and were selected based on performances at the World Juniors in Kiev, where both were within nine points of the medals in the individual events.

Julian Bellan, Talent and Development Manager for British Diving said: "The Youth Olympic Games provides an excellent opportunity for our young divers to engage with Team GB in a multi sport games environment. 

"Earlier this year a number of junior athletes; Matthew Dixon, Noah Williams, Lucas Thomson and Aidan Heslop competed in the platform competitions with distinction at the Commonwealth Games. This time around it is our springboard divers who get the chance to step up
"Both divers have had shortened summer breaks and have been back in training with Anthony having already increased his difficulty for the 3m event, adding a new reverse 2 1/2 somersault with 1 1/2 twists in pike position to his list. Maria will continue to focus on ironing out a few inconsistencies and hopefully challenge, alongside Anthony, for top honours."
Mahdi Choudhury, Team GB's Chef de Mission for Buenos Aires 2018 said: "Being selected to Team GB for a Youth Olympic Games is a fantastic achievement and our 42 young athletes should be hugely proud to be heading out to Argentina next month.
"Buenos Aires 2018 will offer a fantastic opportunity for our team to experience a multi-sport event for the first time and I'm sure it will act as a great springboard for their own senior Olympic dreams. 
"Youth Olympic Games such as Buenos Aires offer the chance for young athletes to experience life in an Olympic Village, mix with competitors from different sports and nationalities, and are given the chance to grow as individuals as well as athletes.
"These events have helped shape the careers of Team GB Olympic stars such as Jade Jones and Tom Daley and we hope the same will be said for this group of young stars."
No British swimmers were nominated for the games due to the timing of the event.
Team GB at Buenos Aires 2018: Selected Athletes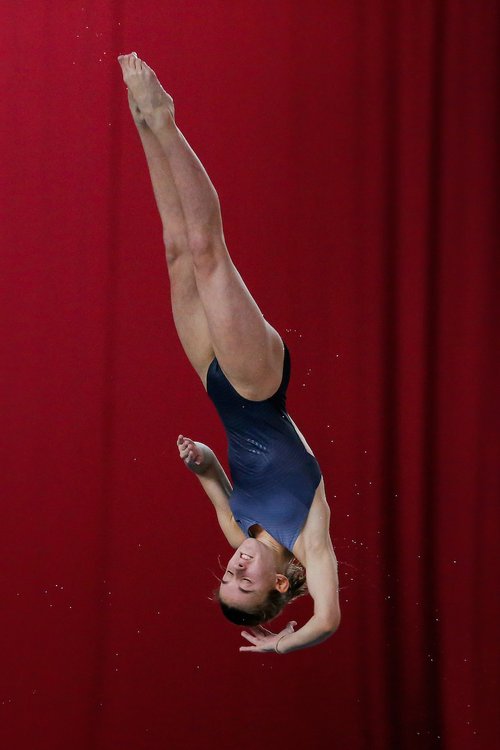 Archery: Alyssia Tromans-Ansell, 17; Daniel Thompson, 16.
Badminton: Chris Grimley, 18; Grace King, 18.
Beach Volleyball: Javier Bello, 18; Joaquin Bello, 18. 
Boxing: Ivan Hope-Price, 18; Hassan Azim, 17; Karol Itauma, 17; Caroline Dubois, 17.
Cycling: BMX: Ross Cullen, 17; Elissa Bradford, 17. 
Cycling: Combined (Road and Mountain Bike) Sean Flynn, 18; Harry Birchill, 17; Harriet Harnden, 17; Anna McGorum, 17.
Diving: Antony Harding, 18; Maria Papworth, 16.
Equestrian: Jack Whitaker, 16.
Golf: Joe Pagdin, 16; Lily Humphreys, 16.
Gymnastics: Acrobatic: Clyde Gembickas, 18; Sophia Imrie-Gale, 14. 
Gymnastics: Artistic: Adam Tobin, 17; Amelie Morgan, 15. 
Gymnastics: Trampoline: Andrew Stamp, 16, Jessica Clarke, 16.
Karate: Charlotte Hope, 17; Lauren Salisbury, 16.
Modern Pentathlon: Toby Price, 17; Annabel Denton, 15.
Rowing: Michael Dalton, 18; Theo Darlow, 18; Georgina Robinson Ranger, 18.
Sailing: Islay Watson, 17; Finn Hawkins, 15.
Shooting: James Miller, 18.
Taekwondo: Sharissa Gannaway, 15; Aaliyah Powell, 15.
Triathlon: Calum Young, 17; Libby Coleman, 17.
Weightlifting: Ellie Pryor, 16.