Competitions are coming thick and fast, and the diving double header in May provides a platform for Robbie Lee to further prepare for the European Junior Diving Championships in July.
This weekends Futures Cup come a month on from Lee's Junior Elite's Boys A Platform title in Southend, and the Southampton Diving Academy athlete is in high spirits having delivered a scintillating series from the platform to claim that crown. 
"I was really pleased and happy with my performance in the platform event and it was nice to dive well after after having to pull out of senior nationals [in February] due to a triceps injury. It felt good to compete again and looking forward to Futures Cup!" said Lee
"[When preparing for a dive in competition] I definitely have a pre dive routine as I tend to get really nervous just before my dives. I'll always visualise my dive at the back of the board before I go as it helps me to focus on my coaching comments rather than thinking about the outcome and scores I may need."

The two-day Futures Cup this weekend is an exciting new competition in which current and future stars of British Diving will go up against international counterparts in Plymouth. With spectators able to sit poolside at a British Diving event for the first time since February 2019, fans will be treated to a team format whilst athletes also have a chance to refine their individual lists ahead of a further competitions.
For the Lindsey Fraser coached-diver that element of team and individual presents a nice mix, commenting:
"I think the format will help bring the team together and is always nice to feel involved as team rather than an individual competing. 
"Individually it gives me a bit of an opportunity to work on several things. I'm competing two fairly new dives with one being a back arm stand triple tuck (626C), a dive which I've never executed in competition before, and also a back 2.5 somersaults 2.5 twist (5255B) which I've only competed once. However it's also a great chance to build consistency between the prelims, semis and final rounds as I'll need to make sure I still have enough energy to compete my best throughout the competition."
A trip to Sheffield at the end of the month for the British Diving Championships 2022 will mean there's swiftly another opportunity for Lee to polish his performances ahead of joining 17 divers selected to compete at the European Junior Championships in Bucharest, Romania in July.
"I haven't in the past been able to compete back to back like this so I'm hoping I can take something positive from each competition to help improve my diving. But I think having them one after the other will help develop a consistent competition routine. 

"After every competition I'll always sit down with my coach [Lindsey Fraser] and analyse what went wrong or right so that I can try and replicate or change things for the next competition. It really helps me keep a positive mindset."
The aforementioned European Junior Diving Championships is target meet for the season, and Lee will be prioritising on making sure he is in tip top condition to take on the best athletes from the continent in his age-group.
"After a busy few months of competing it will be nice to have a bit of time to properly focus on Europeans preparation. For me injury prevention will be a big focus to make sure I am in full health and able to compete my best. 
"Normally me and my coach go back to basics and slowly build back up to my dives to make sure any inconsistencies or bad techniques are ironed out. I also tend to do lots of mini competitions with my dives to help prepare myself for a meet."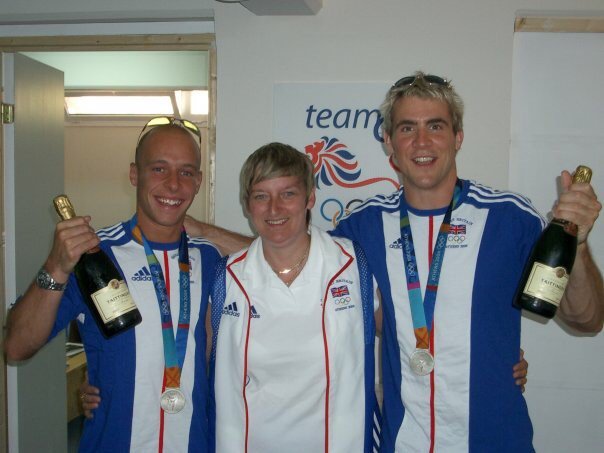 "Bucharest will be my first major international as I've had to pull out a Europeans before due to injuries (dislocated shoulder) and British Diving pulling out of the junior worlds due to the Covid pandemic."
With the diving in Britain and incredibly tight and supportive community, we asked what advice has been imparted on the British Junior champion from his peers among the sport as he searches for further success?
"I'm really looking forward to finally competing with the team again and I think they main advice I get would be relax and try not to overthink the events."
More information about the upcoming Futures Cup and British Diving Championships 2022 can be found on the respective event pages. Details of the team headed to the European Junior Diving Championships can be found here.