Divers Robyn Birch and James Heatly kicked of Great Britain's European Championships campaign with fourth in the Team Event final in Edinburgh.
The British pair finished with a score of 343.15 and were nudged just off the podium.
Heatly, who trains at the Championships venue was first to dive, he started from the 10m platform with a Reverse Dive Piked (301B).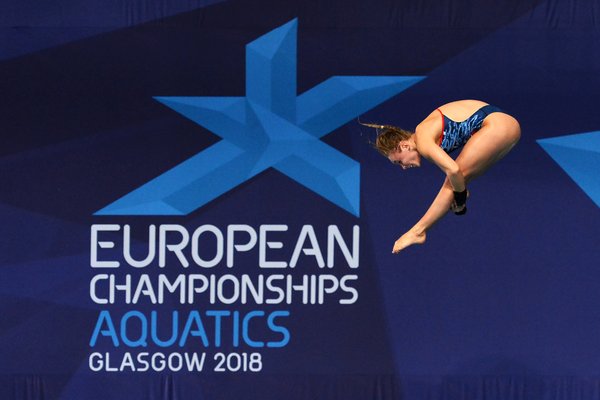 Birch, who competed in the Team Event at the 2017 World Championships, was second to take to boards for GBR her competition opened with a Back Dive Piked (201B) from the 3m Springboard and at the end of the first round the British pair was ranked third with a score of 91.00.

Divers from all nations dropped dives in the middle rounds of the final and the lead changed hands several times.
After falling to sixth the GB pair climbed their way back up the leaderboard only to be edged out of the bronze medal position by world-class dives from the Ukrainian duo.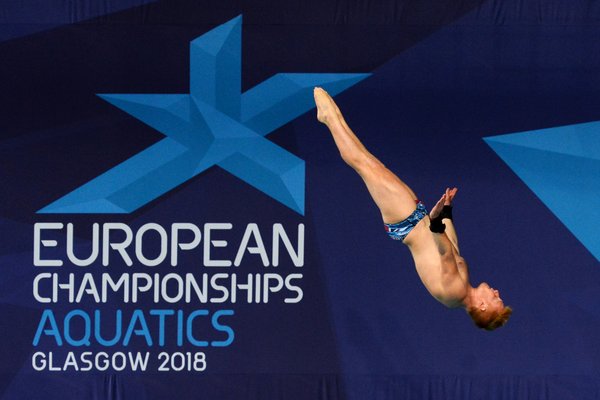 "The Team Event is a great event, it's quite new to the programme so it would be great to do it again.

It's really nice to have an event on home social, even better that it's in Edinburgh at my training base, said Heatly
Birch added, "It's a great warm-up and a perfect opportunity to get some competition dives under my belt ahead of the rest of the week."
---
---
Gold went to Oleg Kolodiy and Sofia Lyskun of Ukraine (355.90), silver went to Germany's Maria Kurjo and Lou Massenberg (352.60) and the bronze medal returns to Russia with Iuliia Timoshinina and Evgenii Kuznetsov (349.55)
Click here to view the full results from the Glasgow 2018 European Championships Diving Team Event final.