A cohort of 124 British Swimming athletes from across the aquatics disciplines are to take to the blocks and the boards as the Commonwealth Games 2022 in Birmingham get underway.

A massive event on home soil as part of this unprecedented summer of aquatic action, Birmingham 2022 will kick off this evening (Thursday 28th July) with the Opening Ceremony from the Alexander Stadium, with three-time Olympic medallist Jack Laugher - who made British Diving history as recently as last month's World Championships - one of two flagbearers for Team England. 
Laugher is one of 29 British divers ready to take part in the second half of the competition, with 18 from England, eight from Scotland and three Welsh athletes competing across five days of diving events at the brand-new Sandwell Aquatics Centre, between Thursday 4th and Monday 8th August. 
Among them, Laugher will be looking to defend the three Commonwealth titles he won on the Gold Coast in 2018, including the Men's 3m Synchro - alongside new partner and City of Leeds teammate Anthony Harding - and the individual 3m Springboard, while Eden Cheng, Matthew Dixon, Matty Lee, Andrea Spendolini-Sirieix, Lois Toulson, Noah Williams (all England), Angus Menmuir, Gemma McArthur (both Scotland), Aidan Heslop and Lucy Hawkins (both Wales) are all up in the Men's and Women's 10m Platform contests. 
For Scotland, Grace Reid and James Heatly will be eyeing success individually and together, as they target a repeat of their recent Worlds medal result in the Mixed 3m Synchro on the final day of competition.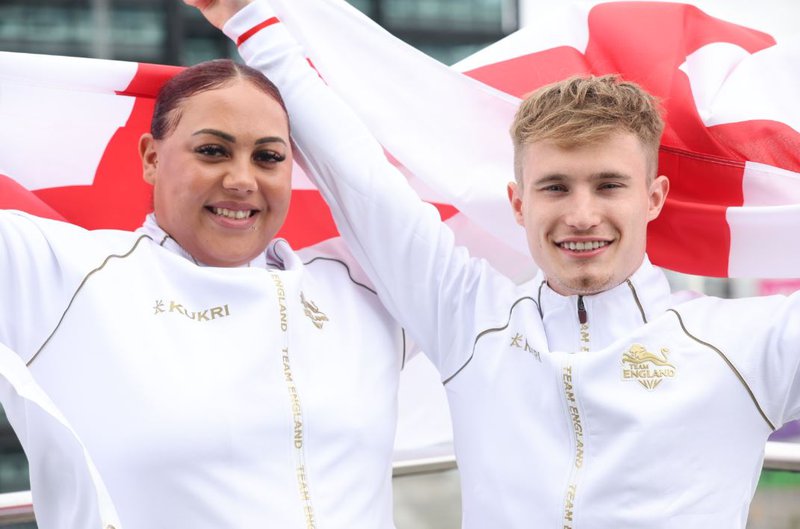 The three Welsh divers is their biggest diving team at a Games, with high diver Heslop joined by Dive London's Ruby Thorne and Hawkins from the City of Sheffield. 
Before the diving, though, comes six days of non-stop swimming drama - and 95 British swimmers, across Olympic and Paralympic disciplines, are sure to make a huge impact in the pool. 
Kieran Bird, Daniel Jervis (both Wales), Luke Turley, Toby Robinson (both England) and Stephen Milne (Scotland) will be the first Brits into the water as the Men's 400m Freestyle heats are the green light on the swimming programme tomorrow (Friday 29th July).
Day one also features Alice Tai (England), Lily Rice (Wales) and Sam Downie (Scotland) in the S9 100m Backstroke contests, the likes of Freya Anderson (England) and Lucy Hope (Scotland) in the Women's 200m Freestyle and James Wilby beginning the defence of his Men's 200m Breaststroke crown from the Gold Coast in 2018 - as well as the Mixed 4x100m Freestyle Relay.
In the following five days, Tokyo Olympic and Paralympic champions including Adam Peaty, Bethany Firth, Duncan Scott, Anna Hopkin, Maisie Summers-Newton, Tom Dean, James Guy, Hannah Russell, Matt Richards, Reece Dunn and Calum Jarvis will all grace the eye-catching Sandwell Aquatics Pool in search of Commonwealth silverware and some big swims at a key stage of this busiest of seasons. 
The BBC will have full coverage of Birmingham 2022, so click here to ensure you catch all the big moments from the swimming and diving programmes live.
To check out results, schedules and start lists, click here. 
As well as British Swimming's regular updates and daily reports, make sure to follow Team Scotland, Team Wales and Team England for regular social updates from the aquatics action and across the Games.