A trio of leading coaches from across British aquatics have signed up for the second edition of UK Sport's ground-breaking female coaches leadership programme, which forms part of a plan to more than double representation in the Olympic and Paralympic high-performance community in the period from Tokyo to Paris. 
Jen Leeming - the Edinburgh Diving Club Performance Coach who guided James Heatly to a maiden Olympic final for Team GB last year - is graduating from the 2021 cohort to become one of the programme's five coach leaders, a role taken on by Jane Figueiredo and Mel Marshall in year one. 
That pair will act as inspirational figures for the 24-strong class of 2022, which includes two British Swimming representatives. Emma Collings-Barnes - the Director of Swimming at Mount Kelly - and Winchester City Penguins' Head of Performance Zoe Baker will take part in a programme designed to help some of the brightest and most promising female coaching talent to hone their skills. It also plays a critical role in demonstrating that coaching on the Olympic and Paralympic stage is a viable career for women. Leeming, Marshall, Figueiredo and 2021 graduate Danielle Brayson all coached athletes to the Tokyo 2020 Games. 
The new set of 24 coaches have been identified by UK Sport as having the potential to coach at the summer and winter Games from Paris 2024 and Milan-Cortina 2026 and beyond. 
Speaking about her progression from Programme Coach to Podium Coach, Leeming - who previously helped Grace Reid to her first Olympics at Rio 2016 - said: "The programme taught me to consider my future, where I wanted to go and how to get there. It taught me to consider even the small, everyday steps and how they work towards the bigger picture.
"Now I have been asked to be a Podium Coach on the programme, I hope to be able to support and challenge my mentees with their own big picture. I look forward to both sharing my experiences and learning from their own." 
For Baker, who counts World Junior Championship medallist Kayla Van Der Merwe among her coaching group at Winchester City, this opportunity is a valuable one.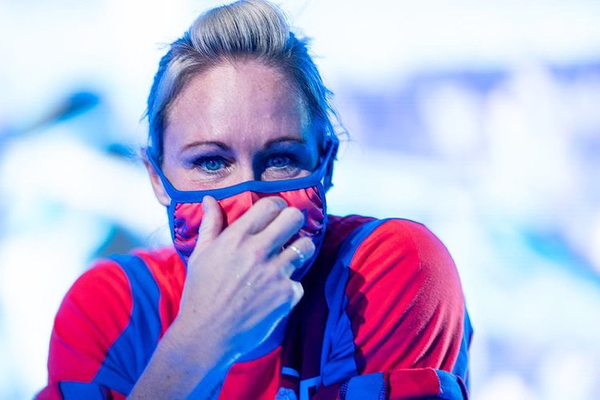 "I'm really excited about being part of this programme, which I feel will develop me further as a high-performance coach. This opportunity will allow me to gain insight into the roles and responsibilities of a podium coach and learn from those who operate at the highest level," she said.
"My hopes for 2022 are to continue to develop as a coach domestically and internationally. I would like to enable my athletes to achieve success nationally, on British teams and at the Commonwealth Games in Birmingham." 
Collings-Barnes - a previous coach of double Olympic champion James Guy - is also relishing the chance to gain insight from colleagues across the British sporting landscape.
"It's a pleasure and a privilege to be selected on to this programme. I hope the programme can help further develop my mindset and skills in a performance environment, and I am thrilled to be surrounded by successful professionals to assist me with this." 
Each participant will be offered support and development opportunities, including observing their assigned coach leader in their environment, exploring three fundamental topics to career development – namely leadership, environment and transition – as well as continuously engaging in discussion and debate to consolidate their learning.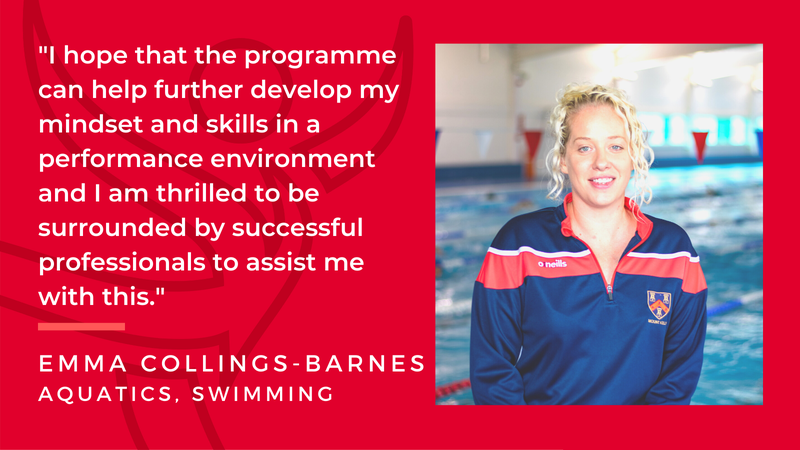 Sally Munday, CEO at UK Sport, said: "After the success of our inaugural female coaches leadership programme in 2021, I am delighted to welcome another strong cohort of hugely promising and talented coaches as it returns for another year.
"UK Sport is committed to powering a diverse and inclusive Olympic and Paralympic high-performance community. This programme forms an integral part of our ambition to grow our thriving sporting system and deliver against our ambition to see far more women coaching at the pinnacle of their sports.
"The fact that coaches from last year's programme went on to coach at the Olympic and Paralympic Games in Tokyo, and that two of them are now leaders for the 2022 cohort [Leeming and Monica Greenwood of British Cycling] shows what a beneficial learning opportunity this is. The programme for this next cohort of 24 coaches is really exciting and I wish them all the very best."
The 24 programme coaches are: 
• Anita Richardson (athletics)
• Catherine Walker (athletics)
• Zoe Brookes (gymnastics)
• Michelle Flemings (gymnastics)
• Emma Collings-Barnes (swimming)
• Zoe Baker (swimming)
• Rachel Draper (cycling)
• Emilie Chandler (equestrian)
• Michelle Forrest (climbing)
• Rachel Carr (climbing)
• Helen Brown (rowing)
• Kathryn Hurrell (badminton)
• Lorraine Rose (fencing)
• Nicky Hunt (archery)
• Vlada Priestman (archery)
• Zoe Chasemore (shooting)
• Fern Cates (para-Nordic skiing)
• Sarah Young (cross-country skiing)
• Gwen Spurlock (surfing)
• Kimberley Murray (rowing)
• Jennifer Tong (weightlifting)
• Vanessa Ellis (basketball)
• Emily Muskett (weightlifting)
• Olga McGlinchey (wrestling)