We are into the final days of 2020, meaning people up and down the country will be drawing up their own list of New Year's resolutions ahead of 1st January. 
This year has been unlike any other, with unprecedented disruption to all our lives. So does that make any resolutions more important than ever - or should we not get ourselves too concerned about setting those specific targets?
As British Para-Swimming Performance Lifestyle Advisor Justine Lucas says, it is very much down to the individual. We spoke to Justine to find out more about goal setting and looking after your physical and mental health heading into 2021...
---
Is it important to set yourself some goals or resolutions heading into a new year - or is that down to somebody's personal preference, whether they are an elite athlete or otherwise?
Justine Lucas (JL): Normally as an athlete, you're going to be pretty [big] on goal setting anyway, I'd imagine. Lots of athletes will have goals to work towards in training, and maybe bigger things. In British Para-Swimming, we have our IAP (Individual Athlete Planning), which takes into consideration the whole person.
We know that performance isn't just what happens in the pool or the gym, it's the whole person. So athletes are probably likely to have something like that on the go anyway. It's probably a good time to review those, I'm sure all the programmes are doing that anyway at the minute.
So I would say a New Year's resolution is probably down to an athlete's personal preference. But it might actually be quite refreshing to have a resolution on something that is outside the sport, so that you have a bit of focus, whether it's some charitable work or something personal you want to do. It might be a good opportunity to get something that you can focus on outside of swimming that will give you a bit of drive and motivation and then have a knock-on effect in the pool. 
---
Do you have any specific performance lifestyle advice that you give to athletes as they head into a new year?
JL: I think my number one bit of advice is to enjoy Christmas. It's been such a crazy year with so much uncertainty, ups and downs, cancellations of the Paralympics and Olympics and training being shifted.
Take a bit of time to reflect on that. What has worked for you? What hasn't worked for you? What have you learned about yourself over lockdown and lockdown two?
I think if you take some time to reflect, there are a lot of skills that we've all picked up, and we have definitely developed our resilience and adaptability. 
So take time to reflect, enjoy the New Year and be refreshed and ready to go for 2021. The Paralympics and Olympics are looking more and more likely to be going ahead, so it's important to feel refreshed and ready to go into things like trials and the Games. So enjoy the Christmas break and make the most of it!
This year has obviously been a unique one. How important is it that people continue to look after their physical, mental and emotional wellbeing heading into 2021?
JL: This is massively important. I think lockdown has taught us to look after things like emotional and mental wellbeing a lot more.
Even if we are in sport or everyday work, quite often we can forget about looking after those things - and actually, things like reduced travel time and being at home a little bit more have given us more time to think about those things.
So again, I'd say go through what you've learned from lockdown, make sure those things are in your plan. People that are working from home specifically, make sure you're going out, getting some daylight and some physical activity in the day and making sure all these things are being looked after.
I hope these aren't things that we just forget about moving into 2021. The COVID situation will continue for a little while yet, so we've just got to ensure that we keep on top of those aspects, for everyone to have a well-deserved rest over Christmas, feel a little more refreshed and then to be able to do those things a little bit more efficiently will be good. 
I'm a massive advocate for looking after your physical, mental and emotional health, it's massively important. Wellbeing has to be a priority, because in a sporting context, we know that if we're in a better place wellbeing-wise, our performance is better. That's the same across the board, in the sporting world, in the working world, whatever world you're involved in.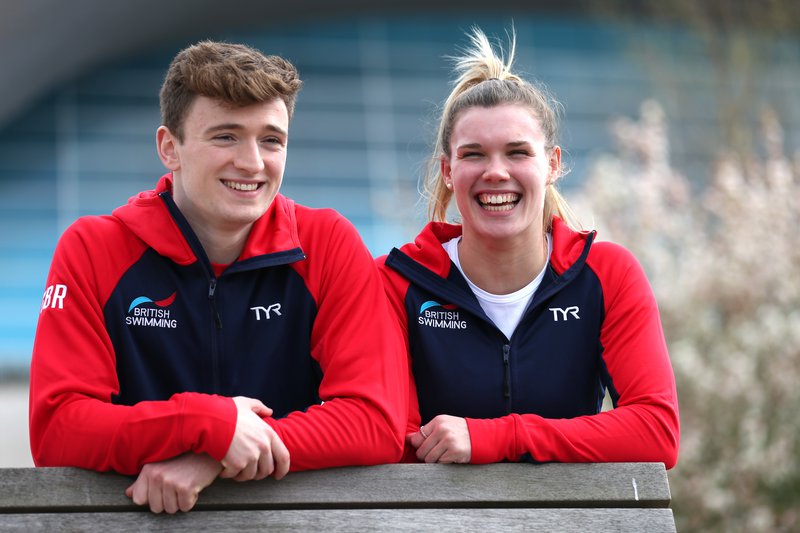 Will you have any New Year's resolutions, Justine?
JL: That's a very good question and something I've not yet thought about - but I'm on annual leave now so hopefully I'll have time to think that through!
Since stopping playing rugby and going back into the world of work, I've started Crossfit. I want to do some more competitions and just make sure I can keep that going.
Being at home a lot more over lockdown has meant that I can get more consistent training in, and I'm training every day at the minute, whereas before, being on the road a little more, it was probably three or four times a week, rather than six. 
So my New Year's resolution is definitely to keep that going. Even if I do end up being on the road a little bit more again, it's making time to do at least something. I've got a bit of a home gym setup, so that should be easier as well.
So chatting through that a bit randomly, my New Year's resolution is definitely to keep on top of that, enter some competitions and see how I get on.