Freya Anderson and Duncan Scott were among the big winners at the Edinburgh International Swim Meet over the weekend. 
The pair both picked up a hat-trick of gold medals across the three-day event, which is a key preparation step towards next month's Olympic trials at the British Swimming Championships. 
The triple gold achievement was also matched by Scott's University of Stirling teammate Kathleen Dawson. 
Anderson did the Women's Freestyle sprint treble, opening with 50m victory on Friday, before winning the 200m final on Saturday and rounding out the weekend with success over 100m.
For Scott, gold in the Friday's Men's 200m Individual Medley followed a bronze in the 200m Freestyle, an event which was won by Tom Dean in a personal-best time. 
More success was to follow for Scott, as he powered to a Scottish record in taking 50m Freestyle gold and then finishing ahead of Edinburgh University duo Jack Thorpe and David Cumberlidge in the 100m showpiece.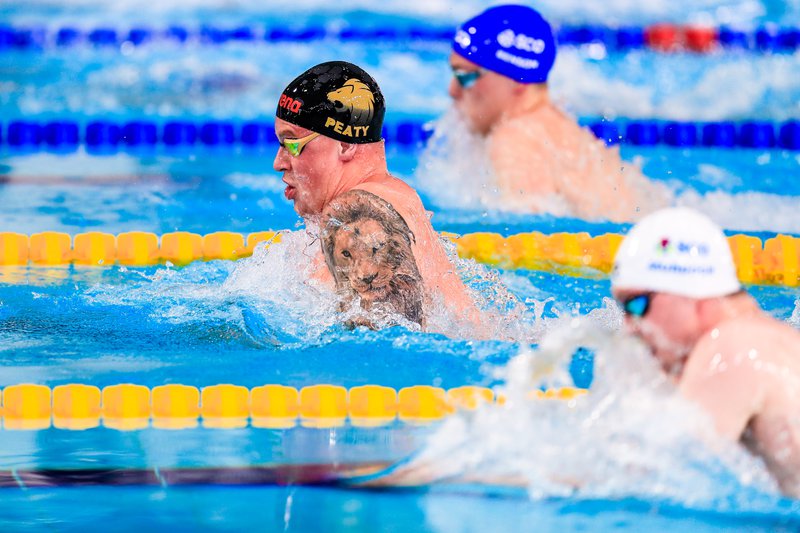 Dawson's hat-trick came in the Women's Backstroke events, as she took 50m, 100m and 200m gold. 
Adam Peaty was also in eye-catching form at the Royal Commonwealth Pool. His gold in the 100m Breaststroke saw him set the fastest time in the world this year, while he also powered to 50m triumph. 
The 200m event was won by James Wilby, who also took 100m silver and 50m bronze. 
As well as his 200m Freestyle success, University of Bath athlete Tom Dean claimed the 400m title on Sunday.
Among the other double gold winners in Edinburgh were Dan Jervis (Men's 800m and 1500m Freestyle), Laura Stephens (Women's 50m and 200m Butterfly), Lauren Wetherell (Women's 800m and 1500m Freestyle), Sarah Vasey (Women's 50m and 100m Breaststroke) and Joe Litchfield, who impressed in winning the Men's 100m Backstroke on Friday and then followed it up with 50m victory a day later. 
Aimee Willmott triumphed in the Women's 400m Individual Medley and Abbie Wood claimed the 200m Individual Medley crown, while James Guy won the Men's 200m Butterfly after claiming 200m Freestyle silver. 
The other two Men's Butterfly finals, over 50m and 100m, were won by Jacob Peters. 
For full results from the weekend, click HERE.