A host of Britain's Tokyo 2020 hopefuls are set to be in action at the Edinburgh International Swim Meet this weekend (13th-15th March). 
The Royal Commonwealth Pool is the stage for the competition, which will provide athletes with another key preparatory opportunity ahead of next month's British Swimming Championships, which double as the Olympic trials. 
University of Stirling man Duncan Scott - who took home four golds from last month's McCullagh International - will hope to continue his fine form across numerous events, with the Olympic and World Championship medallist set to compete on each of the three days, including in the Men's 100m and 200m Freestyle, as well as the 50m Freestyle skins event. 
Freya Anderson began the year with a trio of titles in Flanders, and she is another who could be scheduled for a busy weekend, as Britain's elite swimmers look to test out the hard work they have been putting in in training so far this season. 
Siobhan-Marie O'Connor and Molly Renshaw are down to race in the Women's 100m Breaststroke on Friday, with the Men's event on Saturday set to pit Adam Peaty, James Wilby and Ross Murdoch against each other once again.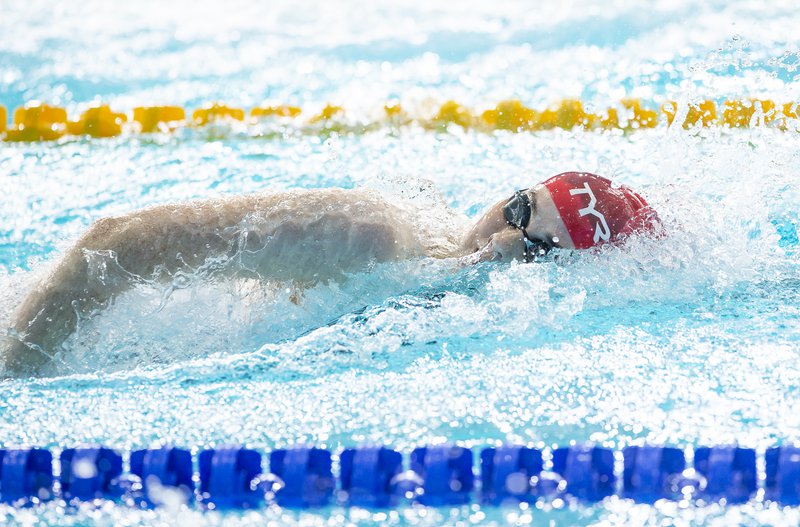 James Guy, Alys Thomas, Luke Greenbank, Hannah Miley and Tom Dean are among the other names down to take to the Edinburgh pool, with fewer than five weeks left until trials at the London Aquatics Centre. 
Schedule
Friday: faster heats start - 8.45am; slower heats start - 12.15pm; finals start - 4pm
Saturday: faster heats start - 8.45am; slower heats start 12.15pm; finals start - 4pm
Sunday: faster heats start - 8.45am; slower heats start - 12pm; finals start 3.45pm 
You can watch all the action from the Edinburgh International Swim Meet with live coverage on Youtube HERE - and there will be updates across the weekend on British Swimming's social media channels. For more information on the meet, click HERE. 

Meanwhile, if you want to see those big names as they look to secure their spot on the plane to Tokyo, make sure to get your tickets for April's Olympic trials HERE.