Tom Dean has already had to deal with his fair share of jet lag so far in 2020.
The European medallist was part of a 16-person squad who headed to Flagstaff, Arizona in the United States at the start of the year to take part in an intense three-week altitude camp. 
Within a fortnight of returning from that trip, he was back in the air, flying to the Gold Coast in Australia for another training stint, where he currently is with teammates from the National Centre Bath. 
That is a decent switch in time zones, not to mention the extensive hours Dean will have put in in the pool and on dry land. 
But after a 2019 that saw him secure the first senior individual international medal of his career and make his World Championships debut, the 19-year-old is enjoying the experience and hoping the results will show later in the year. 
We caught up with Tom in between training camps to talk work, play and what lies ahead in Olympic year... 
UP HIGH TO DOWN UNDER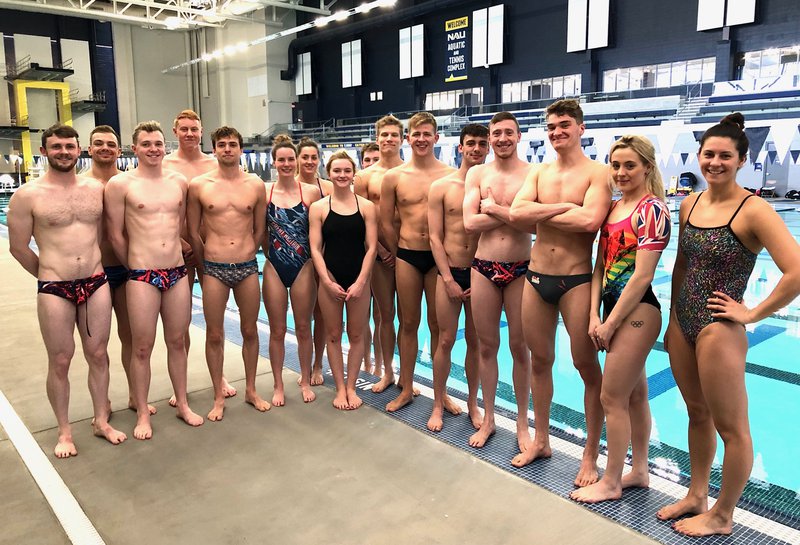 As Dean points out, he is the only athlete on British Swimming's World Class Programme to be taking part in both the Flagstaff and Gold Coast camps back-to-back, making it a breathless start to 2020. 
Not that he minds it at all, with the Bath swimmer excited about the prospect of putting the hard yards in.
That is unsurprising when he reflects on the impact his last altitude camp had on his results at the back end of 2019, when he showed superb form in December's European Short Course Championships in Glasgow.
"I think I'm the only swimmer in British Swimming to be doing these two camps back-to-back," he said ahead of flying out to Australia. 
"It's going to be pretty drastic changes from one camp to the other, just based off the time zones!
"But I'm looking forward to it, and I know I was able to manage the jet lag coming back from Arizona this time a lot better than the first time around, and I kind of know what to expect going to Australia, as I've been there a few times before.
"I'm really looking forward to it! 
"We got some great work in up in Flagstaff. I know it definitely helped me going into Europeans, coming off the back of the October one, I definitely felt the difference - and I got some even better work in this time. 
"I wasn't too sure what to expect coming back from the October one, but my 400m, for example, which is one of the events where you need more of an aerobic base, it moved on so much going into Europeans.
"So it's just given me so much confidence - not just because I'm fitter now, but I can do better training off the back of it and I can push myself more than I would had been able to, had I not gone on the camp."
SETTLING IN AT BATH 
When we speak to Dean, he is in between camps and in a recovery week in Bath, where he trains at the National Centre and studies - although he has taken a year's break from university for 2019-20.  
Downtime is crucial, even if his version is slightly different to that of some of his university friends at the time. 
"Back in Bath, I've got all my friends from uni, so I'm spending a lot of time meeting up with them, hanging out, just catching up and seeing how their second year is going - I've taken a year out of study myself," he said earlier this month.
"It's just nice to see my friends from here, and to spend time with my family on the weekend.
"All my friends have just had their exams, then they had a week off and they've all been going out on ski trips or going out, stuff like that. It's very different to getting some hard sessions in up the mountain on camp! But it's nice to be able to catch up." 
Dean reflects on switching to Bath as "a big move", both for swimming and personal reasons. 
"I made a big move last season, just changing programmes and going into Bath. That was huge for me, and as well as that, obviously moving away from home and starting a university course, there was a lot going on," he said.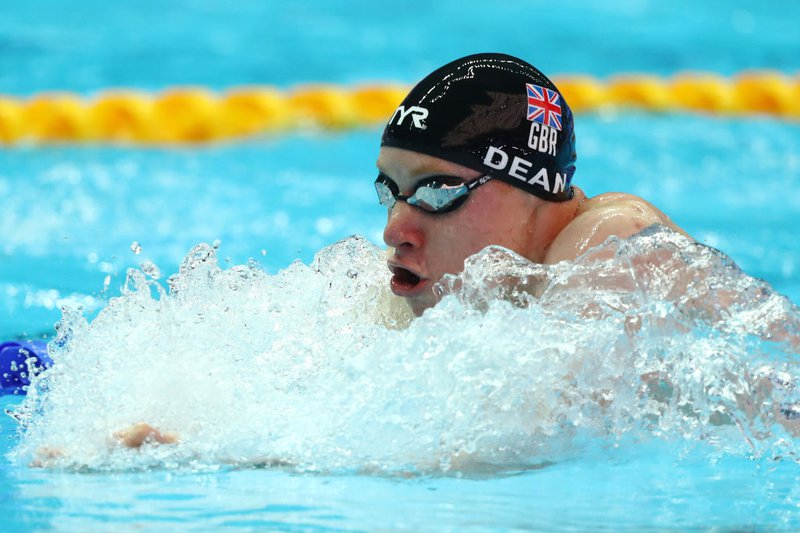 But a look at the results recorded and the progress made by the Individual Medley and Freestyle specialist speaks volumes and has given him a new self-belief in the pool.
"I think I did decently off the back of that move, despite a lot of big changes and a lot of timetables shifts as well," he added.
"So this year, just focusing on my training has helped me so much, and I think the results have spoken for themselves off the back of it.
"My swim at the Europeans gave me a lot of confidence, it gave me a lot of confidence in the training I've been doing and the work I've put in at altitude, as well as just the decision I made to focus on my swimming this year.
"Moving into the new cycle off the back of Christmas and New Year, I'm just really looking forward to Olympic trials and moving it on again." 
OLYMPIC SELECTION DEDICATION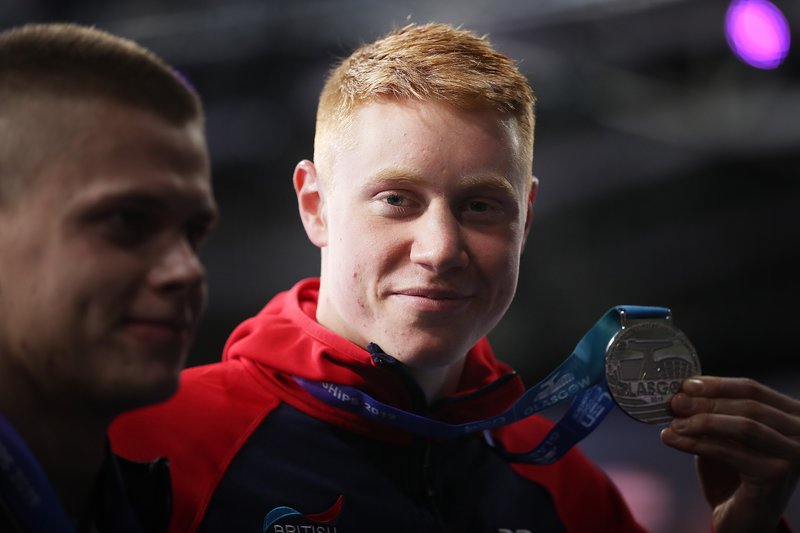 Those trials come at the British Swimming Championships at the London Aquatics Centre in April, when Britain's elite will be looking to secure their place on the plane to Tokyo come July. 
While Dean made his senior nationals debut the last time the event was held in London, in 2015, this is his first genuine shot at making the Olympic team.
That has understandably been a big discussion point for the man himself and coach Dave McNulty.
Targets have been set and the focus is clear. So what are they?
"I've obviously never made an Olympic team before, and nothing is ever guaranteed for anyone, so I'm taking it one step at a time and focusing on getting my name on that team list in April is the main priority," he said.
"I've been speaking to Dave a lot about the events and how we approach it, depending on my strengths as well as how the rest of the team lie.
"So obviously I'm focusing on the 400m just now, that's come into the spotlight on the back of Europeans. It's very exciting.
"It's never on one specific event, which can be tough but it also helps me, because I can take the pressure off just focusing on one thing.
"Obviously the 4x200m Freestyle Relay is huge for Great Britain and it remains that way, and that's probably one of my biggest focuses going into trials and going into this cycle, being a part of that team and being able to step up with the other guys in the summer.
"But as well, if I'm lucky enough to get an individual swim, be it on the 200m Freestyle or Medley, or indeed the 400m, then that's really just a bonus at this point." 
You can be in the stands at the London Aquatics Centre to see Dean look to secure his spot on the Olympic team. Tickets for the 2020 British Swimming Championships are on sale HERE NOW.