British Swimming Head Coach Bill Furniss was encouraged by the historic platform Britain's swimmers have given themselves after a record-breaking European Aquatics Championships - but he knows the greatest challenge still lies ahead. 

A haul of 11 gold, nine silver and six bronze medals ensured GB finished top of the swimming medal table in Budapest. The tally of golds - a European record since the full mixed relay programme was introduced - was two higher than the nine apiece they secured in Berlin in 2014 and Glasgow four years later - a return due, in part, to a remarkable performance across the relay programme.
From the nine relays (the 4x100m Freestyle, 4x200m Freestyle and 4x100m Medley Relays in the men's, women's and mixed categories), Britain claimed seven European titles, going on to take silver in the other two events - the Men's 4x100m and 4x200m Freestyle Relays. There were also new or equal Championship records in four.
Those relay successes - which included strong heats swims from some athletes who helped ensure other colleagues were fresh for the finals - are symbolic of the eye-catching team spirit around this current cohort of British swimmers. With the Tokyo Olympic Games now less than two months away, Furniss knows that camaraderie is more valuable than ever.
"The Europeans will give our athletes a lot of confidence and belief in their preparation. It was really pleasing to see the depth as well, particularly how much the women have improved," he said.
"The performances in the relays show how the depth of the team has moved on, but also it shows the collective responsibility of the team. They want to race for each other. It's a very close-knit team, and I thought the relays were a tremendous example of the culture and the way they are focused and want to swim well as a collective.
"Budapest was four weeks after our trials, so the challenge for the team was to maintain a high level of performance. Obviously swimmers were at different phases of preparation: some had decided to bounce on, some were back in full training, some were in between those places - but they weren't fully prepared for that competition, so we were delighted with how they rose to the challenge and were able to produce such a high calibre of swims."
Away from the relays, there was individual success wherever you looked for the Brits at the Duna Arena. Kathleen Dawson was among the standout athletes across the entire meet, winning Women's 100m Backstroke gold (twice, after the final had to be re-swum) and 50m Backstroke silver, before breaking the European record in the 100m category when leading off the victorious Women's 4x100m Medley Relay quartet.
Adam Peaty won his now customary Men's 50m and 100m Breaststroke double, as well as the Men's and Mixed 4x100m Medley Relay to complete a dumbfounding 'quadruple quadruple' at European level, Molly Renshaw produced a brilliantly measured swim to claim the Women's 200m Breaststroke title, and there were individual silvers for Aimee Willmott (400m Individual Medley), Duncan Scott (200m Freestyle), Ben Proud (50m Freestyle), Abbie Wood (200m Individual Medley), Cassie Wild (200m Backstroke) and Luke Greenbank (200m Backstroke), as well as bronzes for Tom Dean (200m Freestyle), James Guy (100m Butterfly), Anna Hopkin (100m Freestyle), Freya Anderson (200m Freestyle), James Wilby (100m Breaststroke) and Max Litchfield (400m Individual Medley).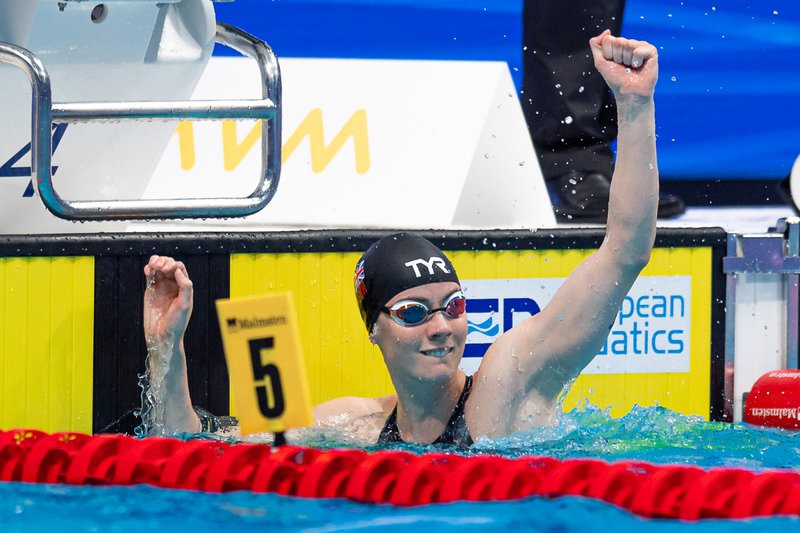 On top of that, there were numerous other displays of encouragement, including from a promising, up-and-coming clutch of competitors for whom Paris 2024 is the ultimate aim.
Despite the unprecedented success, Furniss' experience means he knows the flying form of Budapest needs to be built on and ultimately improved at the Tokyo Aquatics Centre in late July and early August.
"We have definitely moved forward from last year – there's a big note of caution that this is a platform for us to move forward, but we're all very clear that it's no more than that," added the British Swimming Head Coach.
"The real challenge now is to move these performances on again at the Tokyo Olympics. It's very much a reset, a refocus now, we use this platform to build from.
"In itself, it was really successful, our best European Championships ever – but that's gone now, that's history, and it's great to have the history but the real challenge now is in eight weeks' time.
"In our Tokyo preparation, we now bounce on again to the British Swimming Glasgow Meet in a week-and-a-half, where we are doing morning finals. The whole race strategy is based on giving them these high-standard challenges - so they've had a really high standard international meet following trials, and now we bounce on to preparing to race fast in the evening and fast again in the morning."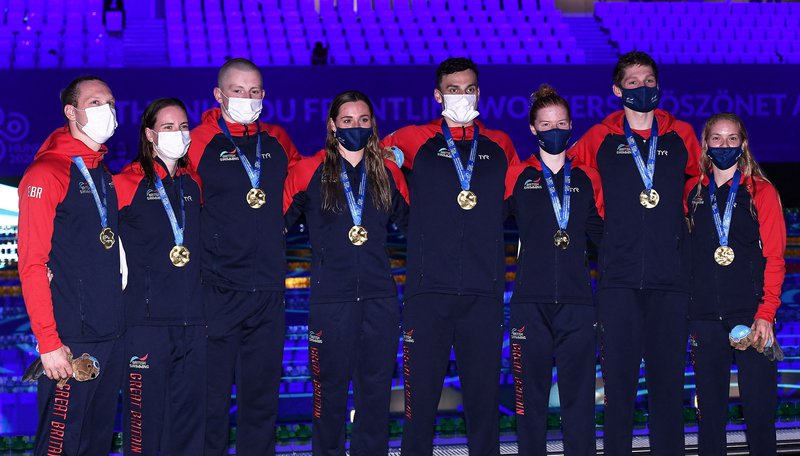 Below is a full list of the British swimming medallists, including those won by relay heat swimmers.
Freya Anderson – 5 gold, 1 bronze
Anna Hopkin – 4 gold, 1 bronze
Adam Peaty – 4 gold
Lucy Hope – 4 gold
James Guy – 3 gold, 2 silver, 1 bronze
Tom Dean – 3 gold, 2 silver, 1 bronze
Kathleen Dawson – 3 gold, 1 silver
Duncan Scott – 2 gold, 3 silver
Abbie Wood – 2 gold, 1 silver
Joe Litchfield – 3 gold, 1 silver
Molly Renshaw – 2 gold
Harriet Jones – 2 gold
Emma Russell – 2 gold
Evelyn Davis – 2 gold
Matthew Richards – 1 gold, 2 silver
Jacob Whittle – 1 gold, 1 silver
Cassie Wild – 1 gold, 1 silver
Calum Jarvis – 1 gold, 1 silver
Luke Greenbank – 1 gold, 1 silver
James Wilby – 1 gold, 1 bronze
Max Litchfield – 1 silver, 1 bronze
Tamryn Van Selm – 1 gold
Laura Stephens - 1 gold
Holly Hibbott – 1 gold
Sarah Vasey – 1 gold
Ben Proud – 1 silver
It was not just in the swimming programme, though, that GB shone on the European stage. In the diving pool, Britain secured six medals, including gold in the Men's 10m Synchro, courtesy of Tom Daley and Matty Lee - some way to back up their victory in the same event at the FINA Diving World Cup the previous month.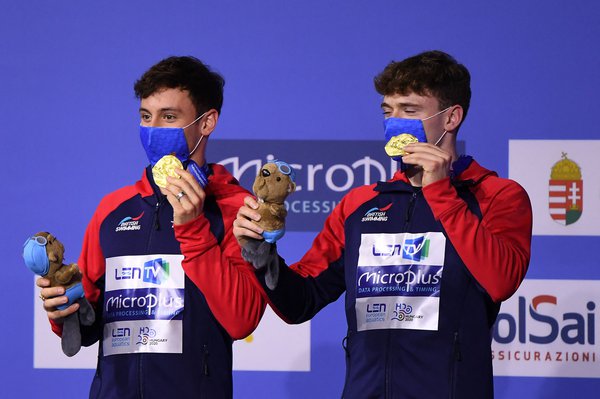 Daley also took Men's 10m Platform silver after a list that included his highest-ever scoring dive, while Eden Cheng and Lois Toulson combined for silver in the Women's 10m Synchro. Andrea Spendolini-Sirieix won the biggest accolade of her fledgling career by taking bronze in the Women's 10m Platform, having already secured Mixed 10m Synchro silver with Noah Williams. There was also a 1m Springboard silver for Jack Laugher.
The artistic swimming served up some highly promising displays from the Brits, with Kate Shortman and Isabelle Thorpe laying down a couple of personal bests as a duo ahead of the Olympic qualifier next month. Hector Pardoe, meanwhile, gave an insight into his form ahead of the marathon swimming qualifier for Tokyo.
To catch up on all the reports from across two breathless weeks of European Aquatics Championship Action, click HERE.