Max Litchfield and Aimee Willmott secure finals in their respective 400m Individual medley events, as the TeamGB Women's 4x100m Freestyle quartet also book their spot in a medal showdown with a British record swim.
Having broken the British record at the European championships in May, the quartet of Lucy Hope, Anna Hopkin, Abbie Wood and Freya Anderson combined once again in the final event of the opening session of swimming at the Tokyo 2020 Games - lowering the British marker to 3:34.03.
Hope set the foundations for the team with a solid lead off, with Hopkin and Wood putting in a tremendous shift before handing over to Anderson to anchor the team home as heat one winners.
A stern test awaits in the 4x100m Freestyle final with the Australians, Netherlands and Canada all qualifying faster from the following heat, but Hopkin summed up the delight of the team at getting their Olympic campaign in positive form, saying:
"It seems like we've all been itching to get going so yeah happy with that. I think it's nice going out as a four for the first race on the first day so we can all support each other."
With Abbie Wood adding:
"It's a first Olympics for us all, so I think to have that first race out the way settles any jitters and it's really quite nice to do it with the team. We're trying to treat it like any other meet in like a good way, and with the confidence coming off the back of Europeans it doesn't seem as scary a stage to be performing on as it might have done a few years ago."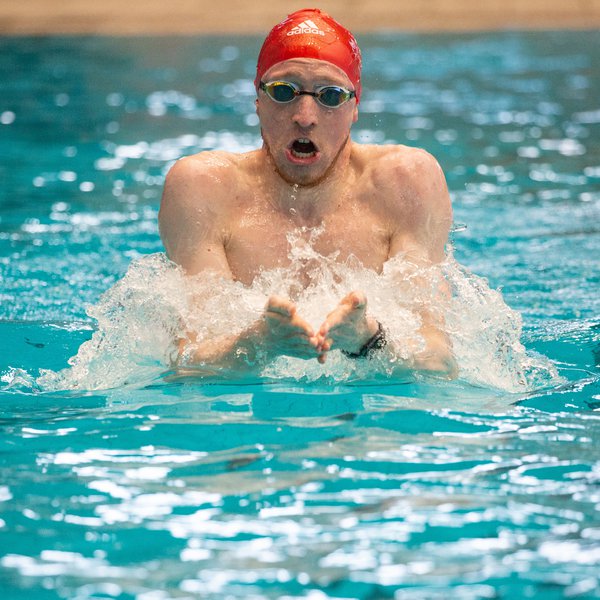 The amphitheatre of the Tokyo Aquatics Centre had long awaited its first competitive Olympic action, and with the Men's 400m Individual Medley opening proceedings, it was Max Litchfield and Brodie Williams who were the first members of TeamGB to take to the blocks on Saturday evening in Japan.

In what was a tightly contested penultimate heat, Litchfield produced a strong back end to his race for fourth, posting a season's best time. However with eight more still to swim, a slightly nervous wait followed for the Rio 2016 finalist until the full results summary concluded he had indeed done enough to claim an outside lane for the final.  
Speaking after confirmation of his finals place, Litchfield said:
"I think I was more nervous waiting at the end there than I was for the race! I'm just happy to be through there, it wasn't I don't think my best swim but good enough and that's all you need in a heat. We'll look at the race footage and at how my splits paced out and then see what we can do in the morning.
"It is different preparing for a morning finals, we've practiced it so I know what's coming and it's going to be a dogfight as it's pretty close there."
Williams, making his Olympic debut, was short of the personal best he set in April, but will return to competition for the Men's 200m Backstroke on Wednesday.
Competing at her third Games, Aimee Willmott was next to write her name onto an Olympic final start list, with a sterling swim in the Women's 400m Individual Medley. Coming towards the fore during the backstroke leg, the Steven Tigg coached swimmer touched the wall in her best time of the year to qualify in second overall.
After her race, Willmott commented:
"I'm chuffed, I knew I had to get in and just swim as fast as I could - didn't have a clue where that was going to put me, I just know I couldn't leave anything left.
"So to finish and see the scoreboard flash up as second was obviously a nice surprise, but I'm almost going to park that and not even think about it. I'm just going to go to bed, come back tomorrow and race again."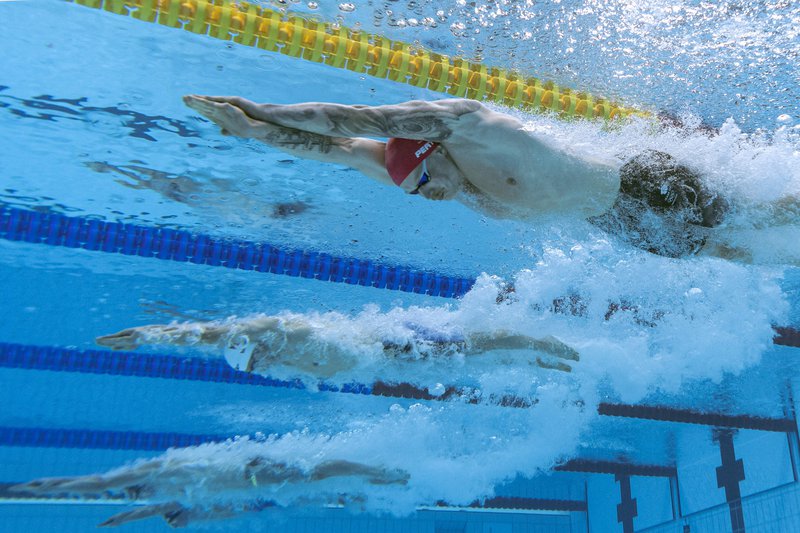 Elsewhere eager eyes remained on the start of the Men's 100m Breaststroke, with world silver medallist James Wilby flying the flag for Great Britain alongside the reigning Olympic champion Adam Peaty.
As expected both men comfortably qualified for the semi-finals, Wilby breaking the 59 second mark in heat five, before Peaty sent a message of intent in the final heat with the eighth fastest ever time in history, 57.56 seconds.
Speaking of how he felt about his opening swim, Peaty said:
"Very fast, very solid. You know it's a bit weird when you come to an arena like this, you never know where you're going to be – you can do all the preparations you can do but tonight it was all about shaking the cobwebs out, and I haven't done something like that in a long time so I'm looking forward to seeing where we can build off that."
Saturday's session also saw Harriet Jones and Kieran Bird make their debut Games appearance. Bird placing 20th in the Men's 400m Freestyle ahead of his 'targeted' 800m Freestyle later in the week, with Jones ranking 21st in the Women's 100m Butterfly.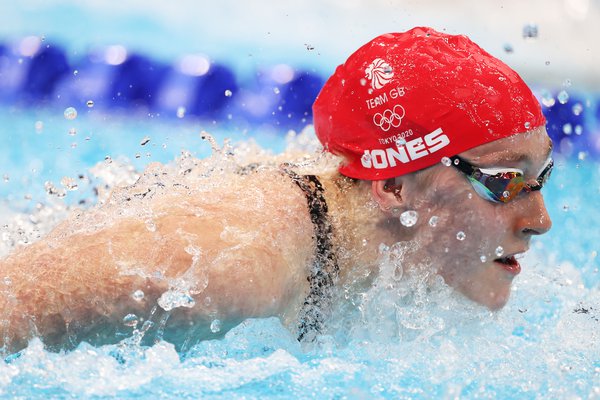 Describing her first Olympic experience, Jones commented:
"It's hard to prepare for, but I just wanted to stay relaxed and take it all in. The whole experience was enjoyable, and just racing here was a big thing and it leaves me wanting more for sure."
British fans looking to tune in for the first set of semi-finals and finals will have to set their alarms for 2.30am, with live and uninterrupted coverage on Eurosport and Discovery+. BBC One, BBC Red Button and online will additionally include viewing within their Olympic programme scheduling.
Full results and upcoming start lists can be found on the Tokyo 2020 website here.