British Swimming is delighted to confirm that the British Swimming Championships will be hosted in Sheffield in 2022 as part of an eagerly-anticipated aquatics calendar. 
Our flagship domestic event will take place at the Ponds Forge International Sports Centre from 5th-10th April 2022, and will play key a role in the qualification process for May's World Championships in Fukuoka - the first of three major international meets across the year after a historic 2021 for Britain's swimmers.
The six-day meet is also envisaged to help team selections for the remaining senior and junior international meets in 2022, with British and Home Nation athletes targeting big performances to get them on teams for the world stage.
Due to the specific COVID-related circumstances back in April 2021, last year's British Swimming Selection Trials were contested in a COVID-secure bubble and were scaled down from the usual event.
Plans for the 2022 British Swimming Championships in Sheffield are ongoing and will continue to take into consideration the latest Government advice - but given the importance of competition for swimmers across the age groups, next year's meet will look to be more inclusive again, allowing more athletes to compete across junior and senior sections. We remain optimistic of putting on a large-scale meet, although we acknowledge the possibility that alternative plans may be required.
Last year's event did provide some incredible racing and a sign of what was to come at a historic Olympic Games for British Swimming, including a genuinely world-class Men's 200m Freestyle final and Molly Renshaw setting a huge new British record in the Women's 200m Breaststroke. Within a few months, Britain's swimmers had recorded their best-ever results at both Olympic and European level.
Speaking about the Ponds Forge announcement, British Swimming CEO Jack Buckner said: "We are so pleased to confirm this news ahead of the New Year, as a sign of our ongoing efforts to carry the momentum of an incredible 2021 into the next Olympic cycle.
"Returning the British Swimming Championships to Ponds Forge is always a great moment as the venue holds so many happy racing memories for many of our athletes of all ages. We know how valuable a boost this major event can give to the aquatics community, and it is with thanks to our partners that we are able to provide that boost."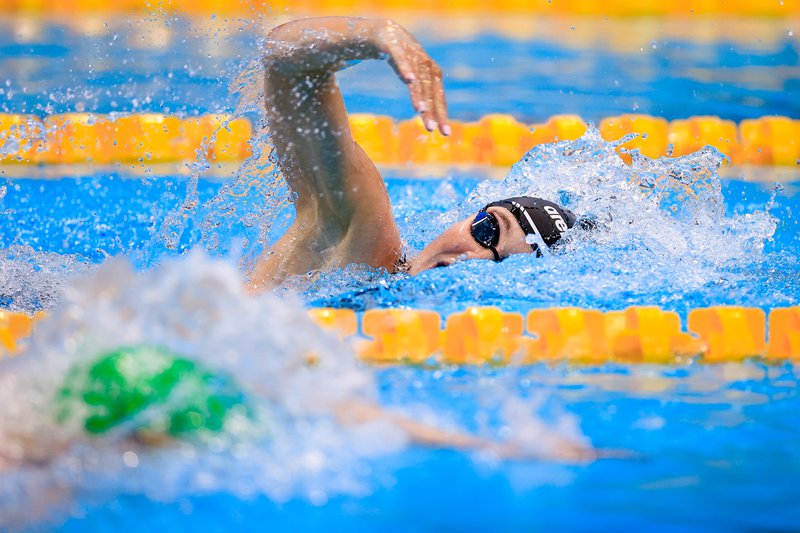 Performance Director Chris Spice added: "The past 12 months have certainly had their challenges for us all - but the performances, results and attitudes of our swimmers across that time has been incredible, culminating in that Olympic Games in Tokyo. Now, we are now looking to keep building from there and into a packed 2022, which features three major international competitions.
"The British Swimming Championships are the first big focus for our athletes in the year and it provides a huge platform for the months ahead, playing a key part in team selections as we target more success at the World Championships in Fukuoka, our benchmark meet in 2022, as well as the Europeans. There is also a Commonwealth Games in England, and we know how key the Ponds Forge event will be for our Home Nations partners.
"We will continue to work closely with those partners, not only with that elite focus, but also on doing all we can to make this meet as inclusive and open as possible in the current circumstances. Learnings from previous events hosted during the pandemic will be so valuable."
Councillor Mazher Iqbal, Executive Member for City Futures: Development, Culture and Regeneration in Sheffield, said: "We are thrilled that Sheffield has been selected to host the British Swimming Championships next year. Sheffield has a rich and inclusive sporting history with world-class sporting facilities so it is great to see this exciting, elite event taking place in our city which will hopefully inspire swimmers and fans of all ages and abilities.
"We know things for large-scale events are uncertain right now, but we do hope that the event in its full glory will be able to take place safely as planned and we look forward to welcoming athletes and spectators from around the country to enjoy the event and all Sheffield has to offer." 

Further details of the championships will be available in due course. Visit the event page
HERE
to view the qualifying times, event conditions and more.