The fifth heats session of the World Aquatics Championships in Budapest brought a second consecutive clean sweep for Britain's swimmers, as seven individuals and the Women's 4x200m Freestyle Relay all progressed to Wednesday's semi-finals and finals. 
There were GB representatives across every event this morning, including a first individual swim of the meet for Anna Hopkin in the Women's 100m Freestyle. That was first up, with the Mel Marshall-coached sprinter cruising into the next round as the sixth-fastest qualifier in an event that is sure to heat up as the racing continues.
Also going in that one was Freya Anderson, returning to the pool after a busy Tuesday evening that saw her claim fourth-placed finishes in both the 200m Freestyle and as part of the Mixed 4x100m Medley Relay team. In the individual 100m Freestyle heats, Freya got the job done to go through 14th.
Next up was the Men's 200m Backstroke, with another two Brits involved. Both won out in their respective heats after strong but comfortable morning swims. Bath Performance Centre man Brodie Williams took the initiative from the off to win heat three and qualify fourth overall, with Loughborough Performance Centre's Luke Greenbank – a bronze medallist in this event at the last World Championships in Gwangju – going through sixth after easing off in the final 25m of his contest, three days on from his last outing in the 100m Backstroke semi-finals.
"A morning 200m Backstroke always hurts a little bit, no matter how slow you go, but there's definitely a lot more in the tank. I just wanted to flush it out this morning and hopefully improve tonight," he said afterwards.
"Two days should be nothing but it seems a long time ago for my previous event, so I've just been doing prep in the pool, loosening off, relaxing and recovering - but it's good to get out there again this morning, breeze through the heats and then hopefully go faster tonight."
A trio of athletes coached by David Hemmings went in the back-to-back 200m Breaststroke events. First up, Molly Renshaw and Abbie Wood secured safe passage to the semi-finals in the women's contest, with Renshaw building on her run to the 100m Breaststroke final to sit fourth-fastest ahead of the semi-finals. Wood, meanwhile, looked just as composed in going through ninth.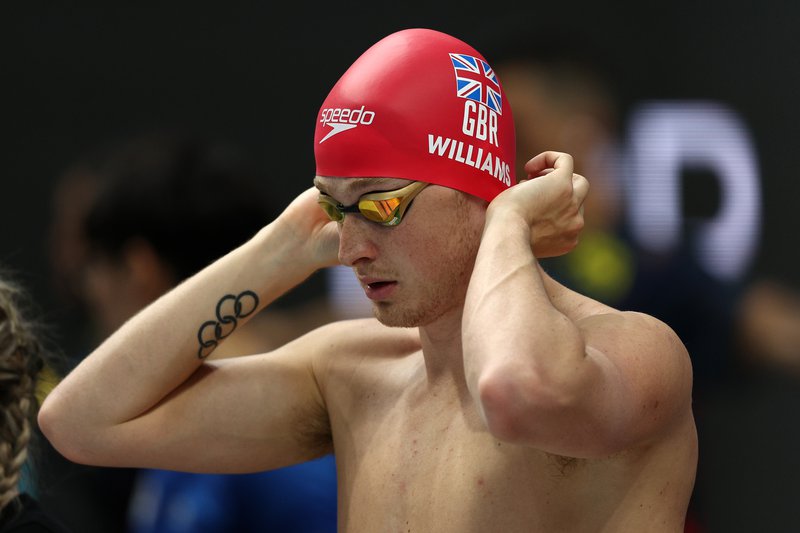 Reflecting on her heats swim, Molly was already looking ahead to how she could progress things tonight, saying: "I just wanted to get out there and blow the cobwebs away after the 100m. I know that when I pick the counts up tonight, it'll be a little easier - it's a decent heats swim and I'm ready to move it on tonight."
Straight afterwards, James Wilby moved into the semi-finals of the men's event after qualifying 14th. Wilby will also be keen to move things on in the evening, but he did well to get the job done after an intense exertion as part of the Mixed 4x100m Medley Relay team the previous evening.
Rounding out the session was the new-look Women's 4x200m Freestyle Relay quartet of Anderson, Medi Harris, Freya Colbert and Lucy Hope.
With Anderson having already competed in the 100m Freestyle heats earlier in the season, plus her two Tuesday night swims, the Bath-based athlete showed great drive to leave the team in third after her opening 200m, before handing over to the equally-busy Harris, coming off the back of five swims on Tuesday. She passed on to fellow Worlds debutant Colbert to keep the British time in contention for qualification, and Tokyo Olympian Hope then completed that task on the anchor leg, finishing well to secure the team a lane for the medal shootout later in the day.
For full results from the heats, click here.
Visit our 'What's On?' page here for a full rundown on how you can watch and listen to every finals swim from Budapest, as well as a look at which athletes are involved in each upcoming session.