In a year when travel has been off the table for long periods, Matt Richards has been getting used to relocating. 
The European Junior Champion is currently over in the International Swimming League (ISL) bubble on Budapest's Margaret Island, gearing up for this weekend's first semi-final with his New York Breakers team. 
That will be an exciting prospect for Richards - the latest step on a journey of progress that has also seen a more permanent move take place in recent months.
Back in the summer, Matt was invited to train at the Bath National Centre as part of the initial elite return to training protocol, initially on a temporary basis. It was not long, though, before the 17-year-old realised the potential long-term benefits of staying put in Bath and completing his transition from the Royal Wolverhampton, where he had trained from childhood and developed through the ranks.
"When I first came down to Bath, I wasn't planning on staying here full-time - but once I was down here, the main thing for me was the package of it all," he explained ahead of heading out to Budapest for the ISL. 
"The support staff down here, the facilities, the training partners, the infrastructure that a National Centre has compared to a 'normal' programme is just on a whole different level, and I think that was the major thing for me, taking the next step of professionalism in terms of where I was at. 
"I didn't want to be down here for the return to training and be in that more professional environment and then, at the end of that return to training period, go back to where I was, which was a very professional environment but through no fault of the Royal, wasn't as professional as a National Centre.
"So I made the decision that being here was probably going to be the best place for me to be at the start of the Olympic season 2.0!" 
Having visited the centre before, Matt was quick to acclimatise - and fall for - his new home, even if it meant missing out on one or two familiar comforts.
"I've settled in really well. I miss my mum's cooking! Having to cook for myself is a new challenge, but I'm actually quite enjoying it to be fair, trying to learn different dishes has been quite entertaining. I've had some hits and some misses!" he explains.
"Bath is a lovely place to live. The city is gorgeous - it's a big enough city that you've got everything you need, but small enough that you can walk across it in 20 minutes."
"I knew roughly where I was going around the pool and around the city before I came down here, which was useful. Then being down here for a few months for the return to training initiative, that was the major thing for me in terms of acclimatising to the new environment, because by the end of those few months it was like my home environment, if you get what I mean. That made the transition quite easy."
From an elite sport perspective, one of the crucial things for Matt to adapt to in his move was working with a new coach. 
After years of junior success under Marc Spackman and Tom Elgar at the Royal Wolverhampton, the British junior 100m Freestyle record holder has now linked up with Jol Finck, who has previously overseen James Guy's rise to the level of double world champion and Olympic medallist.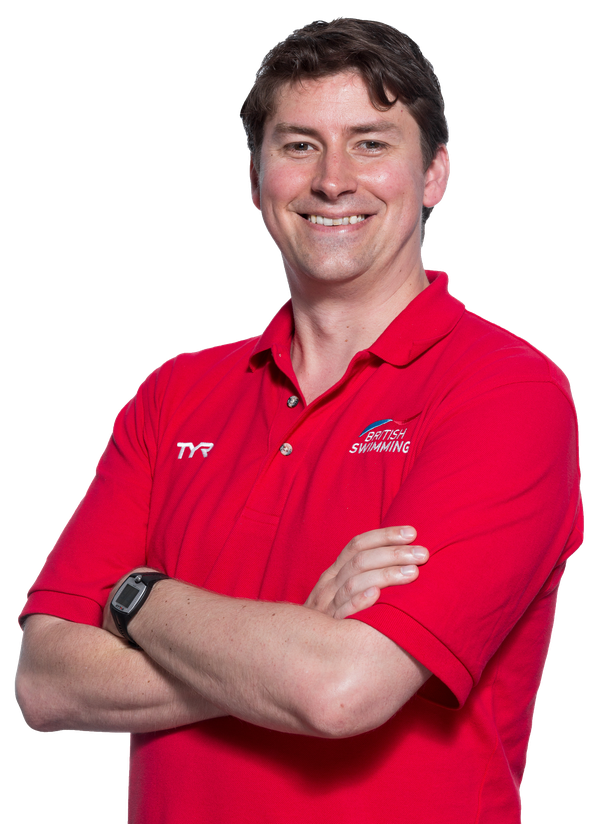 That transition, just like the geographical one, seems to have been a smooth one for Richards. 
"It's been brilliant. I get on really well with Jol - obviously he's a world-class coach and has coached world-class swimmers before," he adds.
"The programme fits me really well. I am enjoying it, the strength and conditioning side with Andy (Elkins), that's all going really well as well.
"We had a slow build into the season, but we are at a point now where we're at a normal position in terms of the volume of training. Now it's a case of cracking on, getting into the macrocycles and getting everything done in the right order ahead of British Championships and the summer next year." 
Still, Matt's big move has had no impact on the high esteem in which he holds the Royal Wolverhampton and the coaching team there who helped guide him through the crucial early years of his swimming career.
Indeed, the freestyle specialist is currently working with Spackman as part of the New York Breakers in the ISL. And even once that competition finishes, Richards knows the influence of Marc and Tom Elgar will continue for many years to come as he looks to make his mark on the biggest international stages.
"They have worked wonders for me, and I would be nowhere near where I am today if it wasn't for them. That was the real difficulty for me in terms of moving, leaving those two coaches, because that was the last thing I wanted to," he says.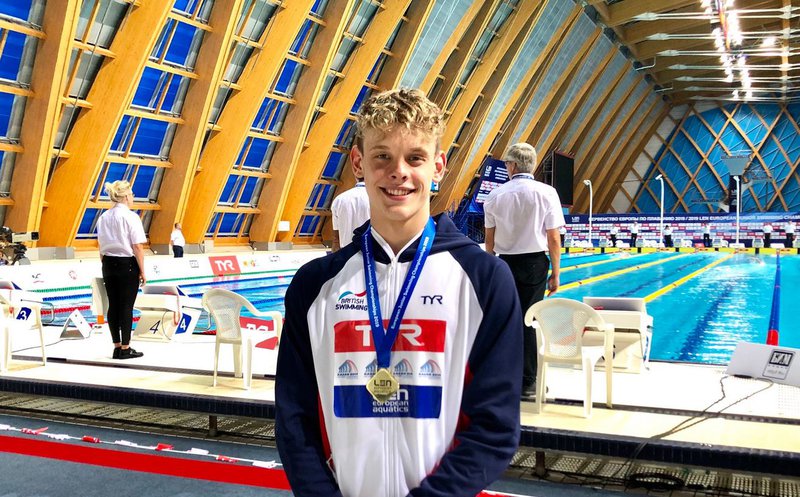 "But they will continue to be a part of my journey and my career going forward. It won't be as it used to be with them being my main coaches, but they will still play a role in my career in terms of a mentorship role and as part of my support group.
"I absolutely intend to keep that relationship there for as long as my career lasts."
It is a career that looks set to have many exciting moments ahead in the coming years. 
In the very short term, Richards will be aiming to help his Breakers upset the odds and reach the ISL final in Budapest. Regardless of how that bid goes, attentions will then turn to next summer's rescheduled Olympics in Tokyo - and the former Royal Wolverhampton athlete is focused on earning his Games debut.
"I was targeting Tokyo last year and planning to be on the plane over the there," he adds.
"This extra year, I'd never have wished for this to have happened, it's not a situation anyone would have wished for with everything that has happened. But given it has happened, it is now an opportunity to make the most of and try to capitalise on that extra year to prepare ahead of Tokyo."