This Pride Month, Olympic finalist and Commonwealth medallist Dan Jervis discusses acceptance and support in the swimming community, what he has been targeting for a busy summer in the pool - and how he hopes his experience can have even just a small impact on young swimmers and swimming fans of the future.
When reflecting on coming out to a few close members of the tight-knit Swansea University training group at the Swim Wales High Performance Centre, Dan points to one person whose reaction - or lack of - has typified the positive difference he hoped it would make in and out of the pool.
"Someone who has been phenomenal is my coach Adam Baker. Adam has coached me for nearly 11 years now, and while I know this sounds cheesy, in the swimming world I sort of look at him as a bit of a parental figure, because I see him so much more than I see my own family," he says.
"When I told him, he was just like, 'and...'. That's exactly the reaction you want, that's the reaction that you would hope everyone to give. From a swimmer-coach relationship, it has definitely made it even better, because he now knows literally everything about me. Sometimes when you are guarding something that is so big to you, and you are afraid to share something, you lash out at different things. Even if it's nothing to do with that, the internalised pressure that you put on yourself can definitely be projected different ways.
"The people that I've told in swimming have been phenomenal. I came out to one or two of my friends outside of swimming about two years ago, and not long after, I came out to some close members of my family. They were great. I definitely think it took some adjusting for them as I was brought up in a Christian family, I myself am a Christian, and I'm very proud of that, but I think sometimes people aren't that exposed to the LGBT+ community.
"Then the people in my team that I have told, the reaction has just been like, 'all right, well it's just you, Dan'. Nothing has changed at all."
As well as speaking about his experiences as part of Pride Month, Dan is also looking ahead to the upcoming Commonwealth Games in Birmingham, where he will represent Wales for a third time.
It was considering that global stage at a multi-sport Games - one that he has already competed at in Glasgow 2014 and Gold Coast 2018 - that made him realise there was an opportunity for the 26-year-old to use his platform to do something that his younger self would have appreciated, watching on from the stands or at home on TV.
"I'm just getting back from the World Championships in Budapest, and then shortly four or five weeks later, I've got the Commonwealth Games, which is a major international competition that'll be live on television. That does feel a little bit daunting because it'll be the first time a lot of people would have seen me on TV since I've spoken openly, in fact, it will be the first time I see a lot of my teammates since I've come out," he explains.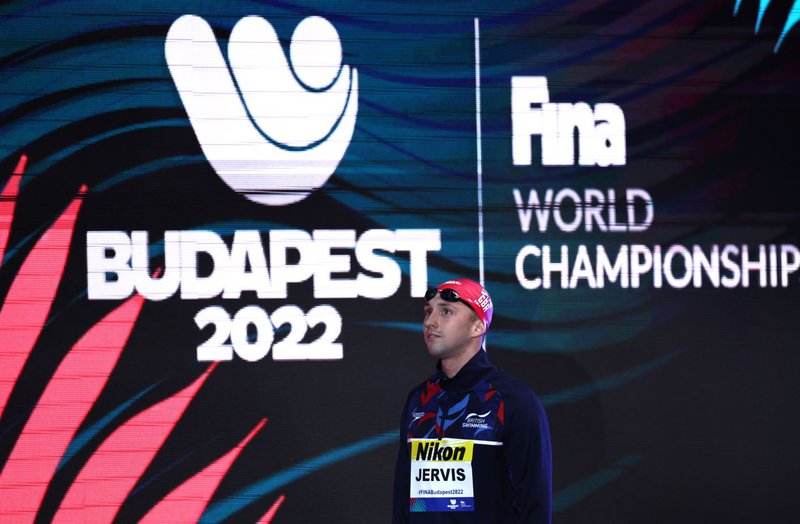 "One of the main reasons why I want to do this now, just before the Games, is because when I was much younger, I didn't know any gay swimmers. There were gay athletes out there of course, but I didn't know them. I'd feel like I was different and then I'd look out at the swimming world and I couldn't see anyone who was like me, and that was hard.
"It's not like that now, there are out swimmers around the world. There aren't many but fortunately we have people like Michael Gunning in the UK. He's a fantastic advocate for the LGBT+ community. I've got to know him over the last few months and he is a great guy, he is such a support to me and I'm so grateful for that.
"I want to be that person to someone. They don't have to tell me about themselves, they don't have to message me or even talk to me about it, that's fine. But, for me, if I am standing on a world stage and there is someone back home or in the crowd, looking at me and recognising a part of themselves in me, well then maybe that will give them a little more confidence and can make them feel a little less hard on themselves. If that happens, then I'm doing my job."
An obvious point that needs reiterating is just how vitally important it is that all athletes should feel like they can be authentically, entirely themselves, in training, in the arena, but most of all in their everyday lives, especially with support from all around them.
That is why groups such as 'Pride In Water' have been set up in recent years, with the aim of further increasing support, visibility and engagement of the LGBT+ community and allies within aquatic sport.
Dan is positive about the equality and inclusivity shown across the swimming world - and the part that can play in him feeling authentically himself.
"For me, I struggled with being gay for such a long time. At points, you learn to hate yourself, you learn to hate this thing about you," he adds.
"That not only can affect your mental well-being, but can affect your performance, because even though it's not at the forefront of your mind all the time, it is always in the back of your mind - 'I've got this secret and I can't let on about it, I can't tell anyone about it or show anyone 100 per cent of me'.
"I look at the swimming world as a bit like a bubble. Unlike in football where there are thousands and thousands of professional players. In swimming, there are hundreds, yes, but you see each other quite a lot, even swimmers from different countries, you see them regularly at international competitions, so it's kind of a close-knit community.
"If I'm honest, I don't yet know a lot about Pride In Water. But whether it's for people like me, or for young kids and athletes out there, just seeing that there is something representing them, they don't even have to be out or even part of the LGBT+ community, but having something visible that British Swimming have helped set up, that in itself will make them feel better. That will in itself make them feel more of a community."
Returning to his focus on the Commonwealth Games, Dan knows that there may seem a natural progression on the medal charts after his previous swims in 2014 and 2018.
In Glasgow eight years ago, the then-18-year-old claimed a brilliant bronze in the Men's 1500m Freestyle, before following it up with a silver on the Gold Coast four years later.
But whatever happens at the brand-new Sandwell Aquatics Centre in late July and early August, the Swansea University man - who swam the third-quickest time in his life in the World Championship 1500m Freestyle final last week - knows that he will have no regrets when he touches the wall.
"A lot of people have said to me that I've won bronze and silver, the only one I need now is gold. Look, I'd love to walk away from Birmingham with a gold - and am I capable of it? Absolutely! Back in 2014, I had the breakthrough swim of my entire life at the Commonwealth games, maybe someone else will have theirs. I can't control that. The only thing I can control, and the only thing that will be certain on the night of that final is that I'll be getting out of that pool knowing I've given 110%!
"Whether that gets me a gold medal, silver, bronze or maybe not even a medal at all, I know I can get out and say, 'that is everything I could've given'."
The Commonwealth Games also provides that rare chance for Jervis to line up against athletes he would usually compete alongside for Great Britain, while being part of a group with whom he trains most days.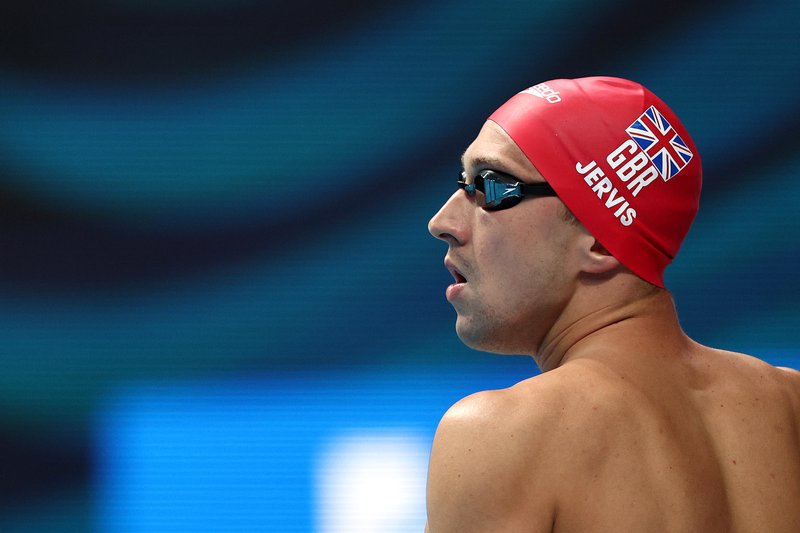 Still, Dan acknowledges that whichever badge is on his race suit, he is proud and inspired to be a part of the team.
"Swimming for Wales and Great Britain, is what I have always dreamed of. I have always said that my dream has always been to go to the Olympics and win. The Commonwealth Games is very different because most of the athletes I'm going on the Commonwealth Games team with, I train with every day. There are about nine swimmers from Swansea, who train with me, that will be on that team," he adds.
"So for me, it's literally like a normal day! Whereas with Britain, I don't really get to see the team that often, only really in a competition or a high-pressure environment.
"There is a great team in Britain. Whether the athletes are from Wales, Scotland or England, even though we don't get to see each other that much, when we do, it's a real team atmosphere. Following on from last year, we have so many Olympians and medallists on the team it's inspiring, not only for those on the team, but for those who are aiming to join in future years."