With 2021 and Olympic year 2.0 upon us, British Swimming are teaming up with some of our athletes to look back at their journeys in the sport so far, from their earliest lessons in the water to local galas, national competitions and taking on rivals from across the world. 
In the latest feature, European Junior medallist Ed Mildred looks at how he has progressed in the early stages of what looks set to be an exciting career. The 17-year-old is a one-club competitor, having been with Northampton Swimming Club since a young age - and here he looks at how the club and its coaches have already helped him break British age-group records, reach senior finals and secure a haul of six medals at the 2019 European Youth Summer Olympic Festival...
British Swimming [BS]: Ed, how did you first get into swimming as a child?
Ed Mildred [EM]: So I was doing football and Learn To Swim at the same time. I progressed through the swimming, I got all the badges for 50m, 100m, 200m! 
At that point, I could swim well and I was playing football - and then my dad said, 'why don't we try going racing in your swimming?' I went for trials at Northampton Swimming Club at the age of eight, I think, and started doing development galas, things like that.
That was how I got further into the swimming, and then I just progressed through the ranks from there: development galas, then county competitions, regionals, nationals and then to where I am now.
BS: How does it feel to have been at Northampton for your whole swimming life to date?
EM: Yeah, I've been with Northampton the whole way - and to be fair, I've been really lucky with the coaches I've had. 
Every coach I have had, right from Learn To Swim as a child, have been the best, the best coaches within their area by far. 
It's funny, because I've almost had the last year for each of those coaches. Pretty much every coach I have been through and worked with, the year that I left their section was the year they have left it! So I've been quite lucky in that sense.
Now, I obviously have Jacquie Marshall - and she helps me so much. She helps me both in my swimming and in life in general, around school and stuff like that. We work together to plan training sessions, adapt things towards what needs doing and improving. 
BS: What makes Jacquie so good at what she does as a coach? 
EM: It's just great working with her. She does so much for everyone and I honestly don't know where I'd be without her. She has helped me to develop as a person and as a swimmer. 
I think it was after the 2017 British Summer Championships that I moved up to Jacquie's group. But she had spoken to me beforehand, while I was in Andy Sharp's group - the group before Jacquie's - about how to race.
Obviously I'm a racer, I love racing and that's what I live for. She taught me how to pace my racing, and we've worked on that throughout the past three years, as well as working on stuff around how to race the best you can. 
She has helped me in all departments. She's essentially my second mum, in that way! You can't perform well in the pool if things outside the pool are all over the place - and just to have the peace of mind that everything in your life is together allows you to perform the best you can when it matters. 
BS: You train alongside Paralympians and plenty more aspiring, top-class athletes under Jacquie. What is that like?
EM: While we're just a club at Northampton, we've proved ourselves to be one of the best in the country. To have that sort of reputation and that calibre of swimmers to come along with me, develop with me and train alongside me is quite inspiring, having that sort of surrounding and background to the sport.
When I was younger, there were athletes that came from Northampton who made Olympic teams and Commonwealth teams. Following in their footsteps really helped - and it meant I was at an age where I was trying to chase down these people who were quicker than me.
There were swimmers that I'd look up to in the squad above me, when I was younger, and every race I would look at what they're doing, I'd try to compete against them in training, even in the warm-up or something like that! But to be honest, it helped so much.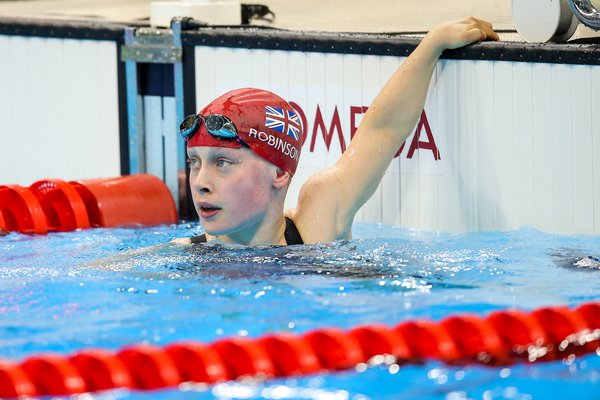 BS: Before Jacquie Marshall, you were coached by Andy Sharp in the development programme. What are your memories of that time? 
EM: Northampton is a distance freestyle and individual medley-focused programme, so in my younger years, I spent a lot of time doing that.
Through that, Andy really helped me build the foundations for where I'm at now. Now I swim the 200m Butterfly, 200m Freestyle and a few other events around those, so I think I'm quite versatile in the events I can swim. 
He really helped build me towards that. When I was in Andy's group, towards the top-end of his group in 2017, it showed that he had really helped put in place the foundations across all the strokes.
That was really important, to have all the strokes, and I think I really proved that in the 2017 British Summer Championships, where I went and won seven golds across medleys, freestyle and butterfly - not quite backstroke and breaststroke as well, they're not quite my strengths!
So there, I think I showed I'm quite versatile, and Andy really helped me to develop that across those strokes. 
BS: Just how important are the lessons imparted to you by coaches from a young age? 
EM: It's important to have those sorts of foundations. I guess having the aerobic fitness, coming from a distance freestyle/medley programme really helped, and to be able to have that sort of foundation can help you in all the events. 
It's not just for distance racing either, but in sprints too. You have to be able to hold a fast pace for a long time. In a 100m or 200m - which I swim now - you've got to be able to hold a really quick pace for quite a long time. So to have the base that Andy built with me is really quite important.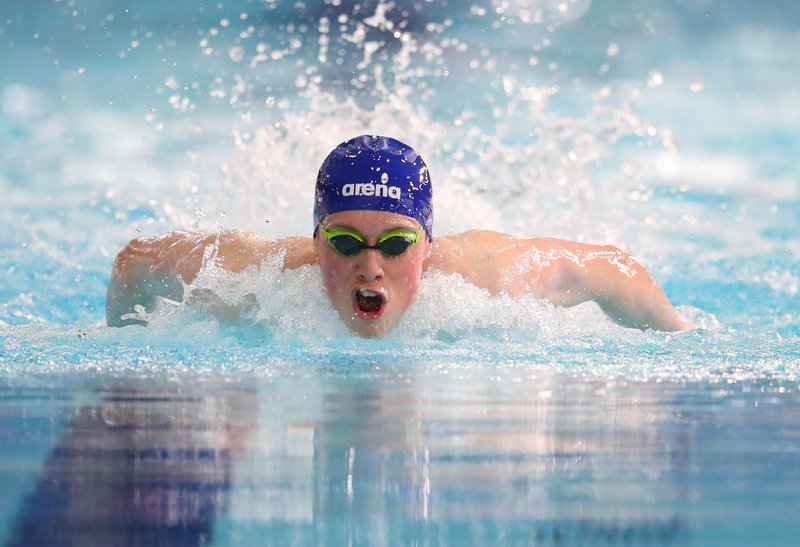 BS: Looking forward, what goals are you currently aiming for in the pool?
EM: Everything's going well at the moment, all is good with training. The main focus at the moment is looking ahead to trials at the British Championships in April. 
Hopefully I can see how I'm performing at the upcoming meet in Manchester - I haven't done any long-course racing in a while, considering everything that has happened. 
We'll see how things are going there, and then it's the build-up to trials. We'll see how I can do there. There's an outside shot I could make Tokyo, so it's still a chance, which means I'm going to try going full force into trials in April.
Then, further down the line, there's the Commonwealth Games, which are the next major Games, and then World or European Championships in 2022, trying to make one of those teams.